NFTS Location Sound Recording for Film and Television diploma alumni are working across a range of exciting blockbuster movies and hit TV shows from Mission Impossible: Fallout to Stan and Ollie and Ready Player One.
Here are a few examples of roles our alumni have been working on, since graduating from our exciting diploma:
Hosea Ntaborwa is working in the Sound Department of Fast & Furious Presents: Hobbs & Shaw, a spin-off from The Fast and the Furious franchise starring Dwayne Johnson and Jason Statham, to be released in August 2019, having previously worked in the Sound Department on Mission Impossible: Fallout; the sixth installment of the hit action movie, starring Tom Cruise. You can read more on Hosea's story in our NFTS Stories blog series.
Dom Corbisiero worked as 1st Assistant Sound on biographical comedy-drama film Stan and Ollie, directed by Jon S. Baird and Victoria Lockwood worked on British biographical drama Goodbye Christopher Robin, about the lives of Winnie-the-Pooh creator A. A. Milne, as a Sound Assistant. Victoria has also worked on crime series Giri/Haji for BBC 2 and Netflix, as well as the award-winning TV movie adaptation of King Lear starring Anthony Hopkins.
Director Steven Spielberg's movie of Ernest Cline's seminal gamer novel Ready Player One sees Alex Bryce credited as 1st Assistant Sound: Mo-Cap Unit. Alex has also worked on fantasy adventure The Kid Who Would Be King as 2nd Unit Sound Assistant. The film stars Louis Ashbourne Serkis, Tom Taylor, Rebecca Ferguson, and Patrick Stewart, and follows a young boy who finds King Arthur's legendary sword Excalibur, and must then use it to stop an ancient enchantress from destroying the world.
Ivor Talbot is currently working in the Sound Department on the shark-horror sequel 47 Meters Down – Uncaged which is due for release in August 2019. Ivor has also recently worked as a Sound Recordist for British cyber-thriller drama series Kiss Me Quick for Channel 4 and Netflix, and as a Production Sound Mixer for Series 5 of the British science fiction anthology series Black Mirror, created by Charlie Brooker for Netflix.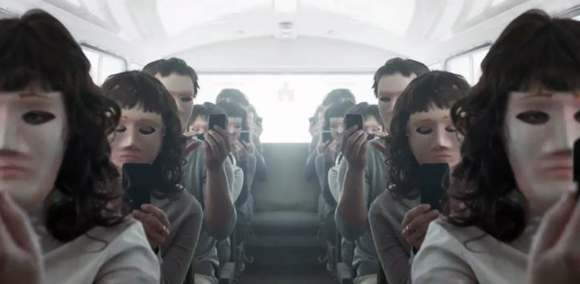 Howard Peryer and Kyle Pickford are both working as Boom Operators on BBC 3 dark comedy Jerk. Created by Tim Renkow and expanded from his one-off pilot in 2016, Jerk sees the comedian (who has cerebral palsy) play a heightened version of himself - an American art school dropout who needs to get a visa to stay in the UK.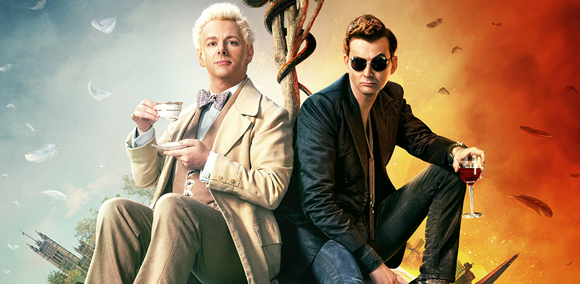 Liam Cotter is credited as a Boom Operator on Simon Amstell's bittersweet comedy Benjamin whilst gutsy comedy-drama Jellyfish, starring Liv Hill and directed, co-written and co-produced by NFTS Directing Fiction MA alumnus James Gardner, credits Boom Operator Maddie Quarm. Catherine Duffy worked as 2nd Sound Assistant on Amazon Prime mini-series Good Omens, directed by NFTS alumnus Douglas Mackinnon.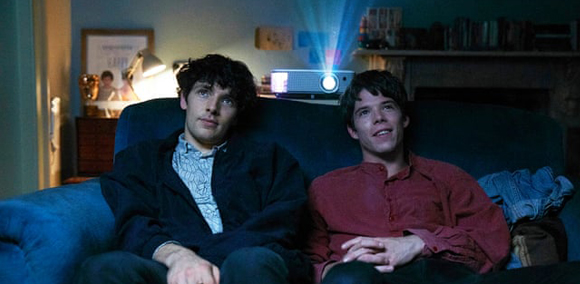 Barry Coxhead worked as a Boom Operator on 2019 biographical comedy-drama Fisherman's Friends, based on the true story of Port Isaac's group of Cornish singing fishermen. Barry has also recently worked as 2nd Assistant sound on British Nordic-noir detective series Marcella, written, directed and produced by Swedish screenwriter Hans Rosenfeldt and starring Anna Friel.
The NFTS delivers a 15-month Location Sound course - the only one of its kind in the UK - in response to industry demands for suitably trained production sound professionals. Taught exclusively by practicing professionals, the course aims to give students high quality training in the theory and practice of recording sound for picture both on location and in our state-of-the-art 4K multi-camera television studio, as well as Fisher Boom training and experience of in-studio music recording and post-production techniques.
If you're inspired to launch a career in Location Sound, apply for the diploma by 7th July! www.nfts.co.uk/locationsound