Now in its fifth successful year, students from the most recent cohort of the NFTS Model Making Diploma are already getting the sweet taste of success!
Three recent Model Making graduates are currently working in in the prop making department of Roald Dahl's Charlie and the Chocolate Factory prequel Wonka. After years of planning, Wonka is currently shooting at Warner Bros Leavesden Studios with Timothée Chalamet (Dune, The French Dispatch) in the iconic lead role.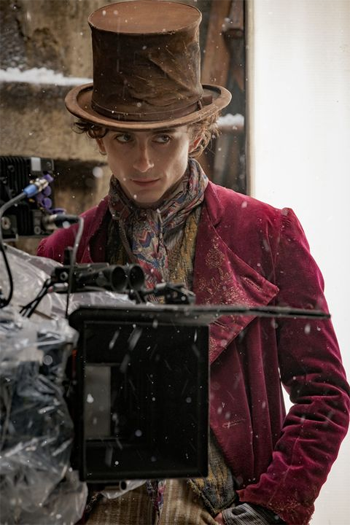 Led by John Lee whose credits include making models for Star Wars, Fantastic Mr Fox, Moon and the Harry Potter franchise, this creative and hands on diploma offers close industry connections with working professionals with an unrivalled employment rate for students upon graduating.
Rob Seex, Wonka's Prop Supervisor has a long-standing connection with the NFTS and during a visit to the School in Spring 2021, he met with head of department John Lee and his Model Making students. Rob was so impressed with the student's portfolios, he immediately earmarked them to work on the production of Wonka.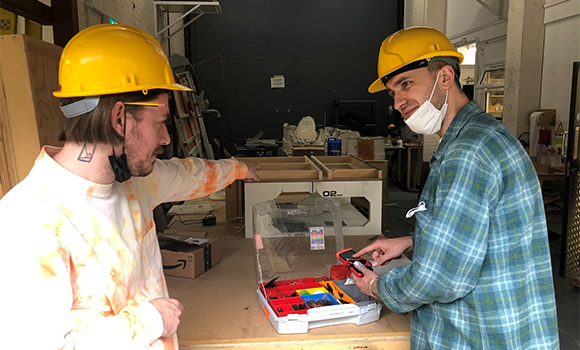 Since graduating in July 2021, NFTS Model Makers Emily Brook, Tom Winfield and Callum Higgins have been putting their skills to use as an integral part of the Wonka props team.
Rob Seex, Prop Supervisor on Wonka said: "I began working on Wonka early May 2021, and from the outset I had been in touch with John Lee to get first dibs on his 2021 graduates. Having been both a student and a colleague of John's, and a member of the NFTS Advisory board for the Model Making course, I knew the graduates would be of a high standard and wanted to give some of them the opportunity to showcase their skills in a professional environment.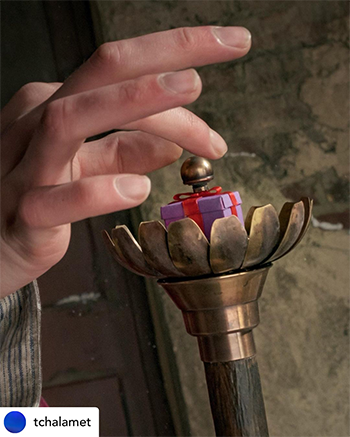 Even with the fast pace and high pressure that is inherent in a large-scale production, the graduates that joined the team have all excelled whilst working on Wonka, and it is great to see fresh faces in the prop making industry that have entered it so thoroughly well prepared.
It's a safe bet that through the quality of the tutoring, collaborative projects and work placements that the Model Making course offers, its students will be left with an arsenal of skills and techniques that allow them to hit the ground running in a professional environment. I hope that I can strengthen the relationship with John Lee and the NFTS and continue to take advantage of this stream of graduates to help crew future projects."
Keen to make your dream of working in film a reality? You can apply today for the NFTS Model Making for Animation Diploma!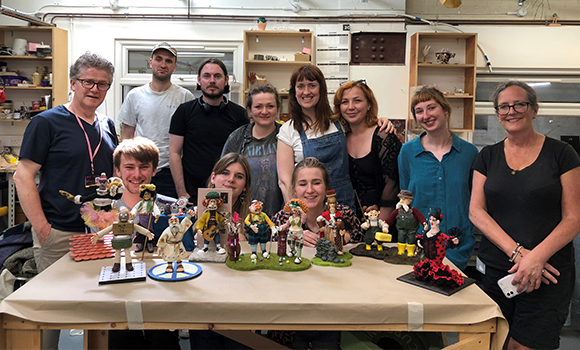 Location Beaconsfield
Duration 1 year
Commitment Full-time
Next intake September 2022
Application deadline 5 May 2022
Scholarships available
#NFTS