NFTS graduation film, Now or Never, directed by recent NFTS Directing and Producing Science and Natural History MA graduate, Matt Senior, which highlights the plight of the rare Tapanuli orangutan has won the Best Short Documentary Award at the 2019 International Film Festival de Santa Cruz in Argentina at its first festival appearance. Having already been selected at festivals across five continents, the next screening will be in London's Leicester Square at British Documentary Film Festival on May 9. Now Or Never is the first ever documentary on this great ape species, which with less than 800 in the world, are the rarest of all great apes and face an uncertain future.
We caught up with Matt to find out more about his journey to making the film.
Have you always wanted to be a wildlife filmmaker? Since I was young, I have always had a dream of becoming a wildlife filmmaker. I've had a passion for photography and filming since I can remember, but becoming a wildlife filmmaker only ever seemed like a dream, a job that was completely unattainable and something I could only ever witness on TV. In 2013, I completed a BA in Digital Media Productions, following which I set up my own freelance company MS Productions, offering a variety of media services to a range of clients. Alongside MS Productions I pursued another passion of mine, to travel. In 2016 I embarked on a 6-month trip through Latin America with one of my best friends and we would regularly find ourselves immersed in nature. We went to the Amazon Rainforest and had the most incredible encounters with wildlife. In the Amazon I actually took my favourite photo to date of a black spider monkey. Little did I know at the time, but experiencing the Amazon would later help prepare me for filming my NFTS grad film inside a tropical Indonesian forest.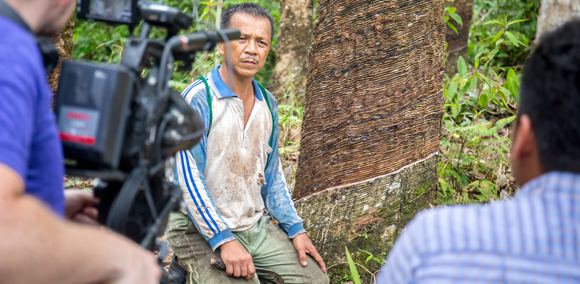 On the same trip, we went to the Galapagos, and this is when and where my mindset changed. Having travelled to over 40 countries, I can honestly say I had never been anywhere quite like the Galapagos before. It is special because of how biodiverse it is, and it's the only place I've ever come across where the wild animals do not shy away from people on land and this is because there are no top predators. I remember walking along the pier of the small town of Puerto Ayora one evening and there were dozens of sea lions asleep on benches. Under the water, it was even more spectacular and rich in wildlife. Whenever we went swimming something would come up to us, whether it be a playful sea lion or a curious penguin. I remember showing photos I had taken to our guide on the boat, and he said I should show the photos to his friends at National Geographic. He gave me the contacts and that was the moment the idea entered my head that pursuing a career in wildlife filmmaking didn't have to be just a dream. Unfortunately, a few months later my phone was stolen in a bus terminal in Mexico and I lost those contacts, but when I returned to the UK I saw the new Directing and Producing Science and Natural History MA at NFTS advertised and I decided to apply. I genuinely did not believe I would even get an interview, let alone be accepted, so when I did get accepted I was over the moon.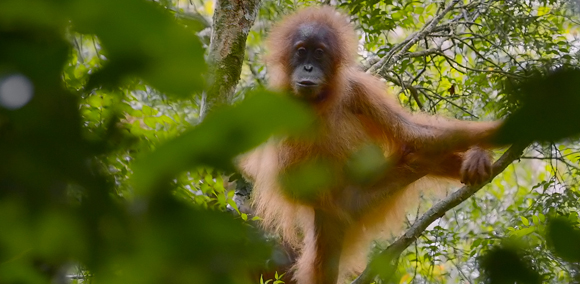 Why did you decide to make your film on these particular orangutans? In late 2017 I read an article declaring a new great ape species, the Tapanuli orangutan. They were immediately listed as the world's most endangered great ape, and it shocked me to read that a great ape species could be discovered and potentially go extinct within our lifetime. I instantly felt that it should be told through a documentary and in early 2018 I started to develop Now Or Never for my grad production. The first step was to contact the conservation group Sumatran Orangutan Conservation Programme (SOCP), who are the only organisation to monitor Tapanuli orangutans in their home – the Batang Toru Forest. They were kind enough to allow me to travel to their camp in Sumatra, after I had finished pre-production, which in itself was not an easy task as I had to acquire a filming permit for Indonesia, which took many months of planning.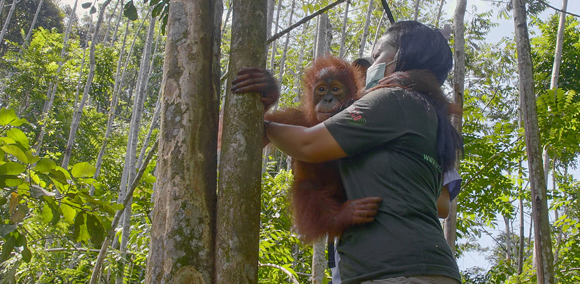 There were many other challenges with producing Now Or Never. On location I knew before I went it would be a challenge finding orangutans in the forest, and I knew it would be an even greater challenge filming them because of the dense vegetation and with the orangutans being 30 metres high in the trees. But fortunately, we found four orangutans on the first two full days, so I was extremely lucky. Other challenges at the camp involved getting quite sick for several days but the determination to make the film drove me on! I was at the camp with six SOCP conservationists, who all made every second memorable. But sometimes, we would find other visitors at camp, for instance one day we found a 2-metre long python swimming close to us in the stream next to camp, so staying alert to everything was an interesting challenge. Being 15km inside a primary forest, miles away from any human activity was incredible and it made me even more passionate to produce something that could contribute towards helping nature. There were many challenges throughout production and I feel it was the most ambitious project I had ever undertaken, but I have to say with thorough logistical planning, sticking to every schedule, having the support of the incredible people at SOCP, and having the most amazing and committed team behind me in other NFTS students including Kevin Langhamer (Sound Design), Mirjam Jegorov (Editing), Adam Price (Composing), and Alex Chronopoulos (Marketing), it all ran smoothly and was completed on time.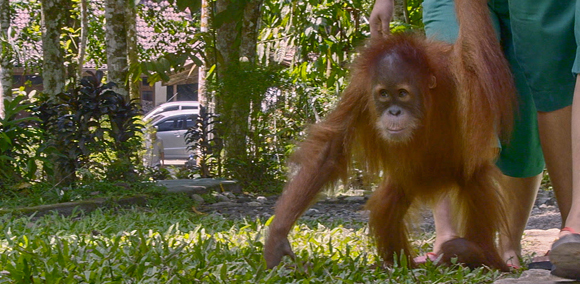 What do you hope your film will achieve? I could say that this film was made for me, or for the crew, but that wouldn't be true. In complete honesty I decided to produce Now Or Never with the one purpose to raise awareness for this new species of great ape. Scientists have predicted that if their one forest home continues to be affected by human activity then they could go extinct within the same generation of when they were discovered, which is shocking. Because they are so new to science, Now Or Never is the first documentary on this particular orangutan species so their story is not as widely 'out there' as those of the other species of orangutans. Therefore, all of the team feel that we want to do as much as we can to raise awareness with Now Or Never, and we have been doing so through film festivals, social media, news articles, and private screenings in Indonesia. We have also produced multiple versions including English narrated by the very talented Patrick Aryee, Indonesian voiced by the equally talented Cindy Thefannie, and a Spanish version too.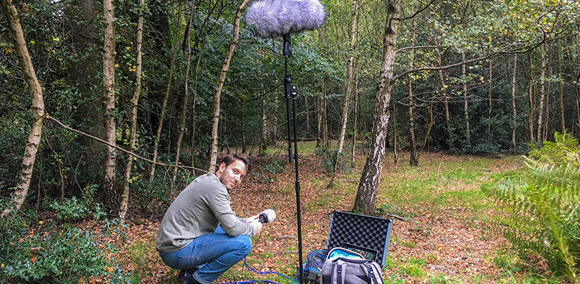 Would you like to make any more films about these Orangutans or do you have other subjects you'd like to focus on for your next film? I plan to continue down the path of producing films with the aim of helping conservation and I am currently in the early stages of my next film. However, through Now Or Never I have developed quite a passion for great apes so in the future I would love to have the opportunity to continue studying and producing content on these incredible animals. For the Tapanuli orangutan, I created close relationships with the conservationists in Indonesia who monitor them, and I do plan to return to the Batang Toru Forest at some point, hopefully this year. I would be going there as a friend to the conservationists and a photographer of the orangutans, rather than the director of Now Or Never. However, I do hope that Tapanuli orangutans have a positive future and perhaps one day I can return to make another film to show the successful conservation of the world's rarest great ape.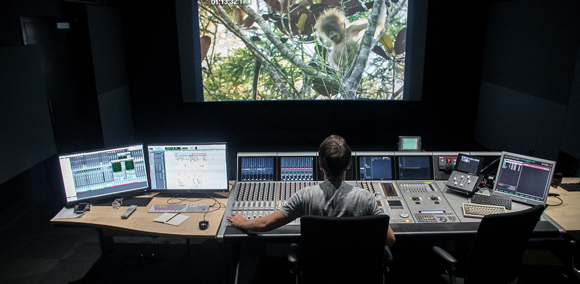 What advice would you give an aspiring NFTS Natural History MA student? The advice I would give to an aspiring Natural History NFTS MA student would be to focus on producing work on a topic or an animal that you are deeply passionate about. The more days and hours you spend on a project, ultimately the better it will be, and finding the motivation to work continuously will only come by focusing on something you care about. In your first year I would strongly suggest to try and do as many aspects on your film as possible yourself, do the edit, do the sound design on Avid Pro Tools, grade it yourself, film it, whilst at the same time seeking advice from others if you need to. It is very easy to look at new software or face something new and think 'this is too difficult, I will let the expert do it, I'm learning directing and producing', I heard it many times! But by doing it yourself, you will not only leave NFTS multi-skilled and knowledgeable across all aspects of filmmaking. But more so, when it comes to your second year, when it really matters, you will be able to sit down and work closely with your sound designer or editor and know exactly how to communicate effectively with them as a director, because you partially learnt their crafts in the first year. That is one of the key skills of producing that I discovered at NFTS.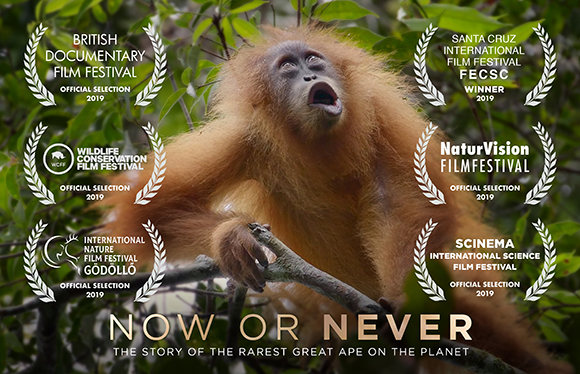 What does it mean to you that your film is doing so well on the festival circuit? I was someone who used to view wildlife filmmaking as a dream and someone who didn't think they would get onto this new NFTS course when I applied in 2016, but I did, and now I'm thrilled that Now Or Never is being shown at film festivals all around the world only a few months after it was completed. It is a fantastic feeling to know that people are learning about the story of the Tapanuli orangutan, and it's exciting to know that we started submitting to film festivals only 3 months ago and it has already made it across 5 continents. It just goes to show that anything really is possible if you put your mind to it.
For more info visit nowornever-film.com and @noworneverfilm on Instagram and for more information on the NFTS Directing and Producing Science and Natural History MA, please visit www.nfts.co.uk/naturalhistory