More congratulations are in store for NFTS Directing and Producing Science and Natural History MA graduate, Matt Senior whose graduation film, Now Or Never, which highlights the plight of the rare Tapanuli orangutan has won a prestigious rhino trophy for 'Best Documentary' at this year's British Documentary Film Festival' which took place in May in Leicester Square.
The film has already screened at festivals across five continents and won Best Short Documentary at the 2019 International Film Festival de Santa Cruz in Argentina. Now Or Never is the first ever documentary on the Tapanuli great ape species, which with less than 800 in the world, are the rarest of all great apes and face an uncertain future.
Read more about Matt's journey to making the film in a recent Q&A.
NFTS Head of Natural History, Paul Reddish said of Matt's achievement: "I'm quietly proud and delighted in equal measure at Matt's success. He has made a beautiful film that carries an important message. The festival successes reflect well on Matt and on our new exciting course".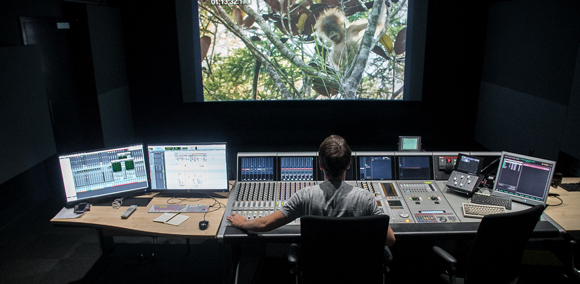 Matt said: "I was someone who used to view wildlife filmmaking as a dream and someone who didn't think they would get onto this new NFTS course when I applied in 2016, but I did, and now I'm thrilled that Now Or Never has won such a prestigious award and is being shown at film festivals all around the world only a few months after it was completed. It is a fantastic feeling to know that people are learning about the story of the Tapanuli orangutan, and it's exciting to know that we started submitting to film festivals only 3 months ago and it has already made it across 5 continents. It just goes to show that anything really is possible if you put your mind to it."
The Team: Director/Producer/Cinematographer - Matt Senior; Editor - Mirjam Jegorov; Sound Designer/Dubbing Mixer/Foley Artist - Kevin Langhamer; Composer - Adam Price; Colourist and Online Editor - Matt Senior; Marketing and Publicity Executive - Alex Chronopoulos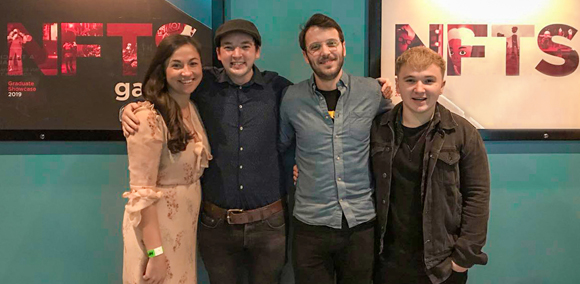 For more info visit nowornever-film.com and @noworneverfilm on Instagram and for more information on the NFTS Directing and Producing Science and Natural History MA, please visit www.nfts.co.uk/naturalhistory
Applications are open until 7th July 2019 to start in January 2020.