NFTS Directing and Producing Science and Natural History MA student, Juliette Martineau has won a prestigious Scientific Merit Award for her first year film, Smart Slime? at the Scinema international Science Festival in Adelaide beating stiff competition from the likes of the BBC and National Geographic.
We caught up with Juliette to find out more about her film and why she chose to focus on slime!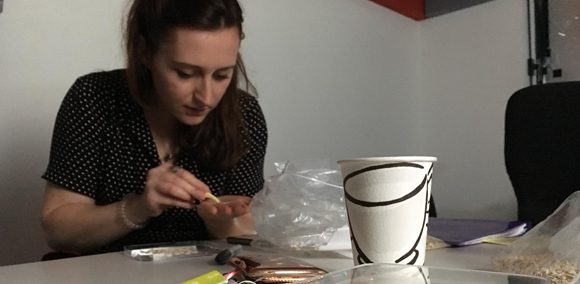 Tell us about Smart Slime? This project is my first year film and the brief was to make a 10 min documentary on science or nature. Boiled down, the concept of the film is that slime moulds are not plants, animals or fungi and for a brainless life form, they have evolved surprisingly complex abilities in order to survive and reproduce. The film includes interviews with high profile slime mold researchers and touches on research that's shown that slime moulds are capable of building intricate and efficient networks that rival man-made ones and learning by habituation. The interviews also cover the scientific community's debate as to whether slime moulds can be called intelligent, or not. The experiments themselves are visually appealing, so I decided to grow my own mold and try to reproduce them for the film. Of course, the slime moulds are living things and it was impossible to predict exactly how they were going to behave. That's part of the challenge of nature filmmaking, but it's also what makes it exciting! The aim was to make a film that creates wonder by showing people how beautiful, strange and impressive those organisms are, ​and I hope we've succeeded!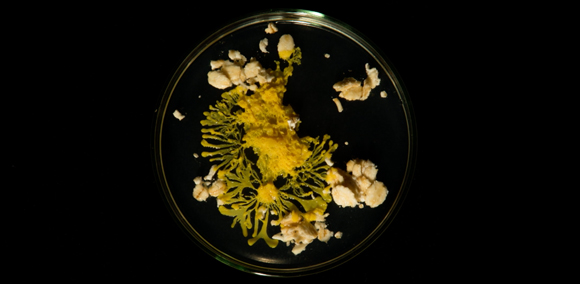 What was the inspiration behind the idea for your project? Before starting the course, I was on the path to becoming a researcher in evolutionary genetics, but I decided to come to the NFTS to make films that make people look at nature in a different way and put the work of biologists in the spotlight. Slime moulds were the first organisms rigorously proven to be capable of learning without a nervous system last year and that news blew my mind! The more I looked into it, the more I knew I wanted to make a film about it. Slime moulds have a strange beauty and are quite mesmerizing when sped up (even though most people would find them disgusting in real life!). And as it happens, they are very strange biologically, but some of the experiments that scientists have designed to try and understand them better are just as bizarre! So I thought that it would the perfect topic to show some of the creativity that goes on in research labs.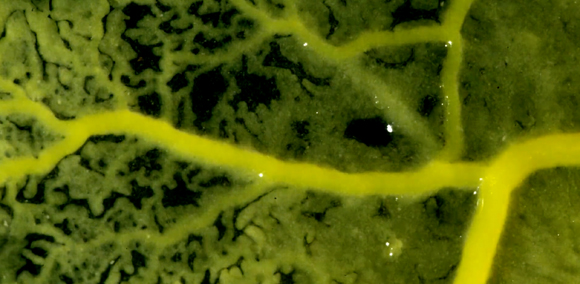 What have your highlights been from your experience on the Science and Natural History MA so far? Generally, collaborating with my course mates and other students has been fantastic; I've learnt so much through that experience. I've also loved spending time outdoors learning to film with professional-grade equipment. Of course, the masterclass with Sir David Attenborough was an incredible experience! Hearing him share stories, advice and his opinion on the future of wildlife filmmaking is something I'll never forget. Meeting scientists and interviewing them on their work has also been incredibly rewarding. A particularly great moment was when the researcher who showed that slime moulds could learn shared the very exciting results of her next- yet to be published paper so that it could be in the film.
What does it mean to you to win the Scientific Merit Award at Scinema? Obviously, it's thrilling to see the hard work that I put in along with the team (sound designer, composer, grader, digital effects, model maker and narrator) being rewarded at such a large festival. It's such an exciting opportunity to have my film shown to a broad audience along with others that celebrate science in all its forms. It's very rewarding to see that there is a space for technical films about science that showcase researchers' hard work and show how exciting it can be. It's also great to see that the films produced by our course, which was only started two years ago, are beginning to gain recognition at big festivals like the rest of the school!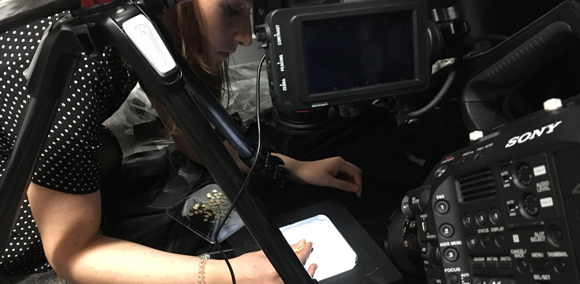 If you'd like to follow in Juliette's footsteps, find out more about the NFTS Directing and Producing Science and Natural History MA at www.nfts.co.uk/naturalhistory