We caught up with our new Head of Documentary, Peter Dale to find out about his plans for the department as well as his thoughts on whether immersive technologies like VR can open up new audiences for documentary makers.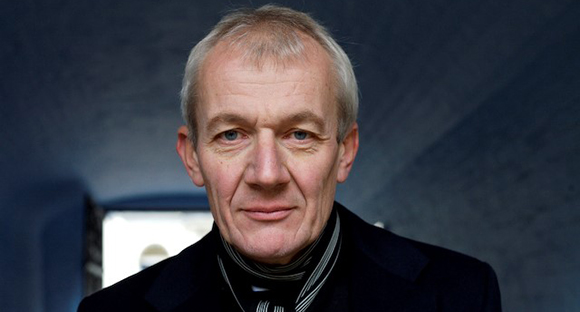 Peter started as a television film editor and directed his first documentary for BBC One in 1980. He went on to produce and direct documentaries at the BBC for the next 18 years. In 1998 he went to Channel 4 to become Head of Documentaries where he took the opportunity to commission a good number of NFTS graduates, including Kim Longinotto, Nick Broomfield and Molly Dineen. In 2005 he conceived and launched More4, Channel 4's third digital channel. And in September 2008 set up his own independent production company, Rare Day, dedicated to producing quality documentary and drama for broadcasters and other distributors. In addition to his new role at the NFTS Peter is also the Executive Producer on a number of high-profile television projects including a new Louis Theroux documentary with the BBC.
Congratulations on your appointment! What are your plans for the NFTS Directing Documentary MA now that you're taking over as Head of Department?
"I strongly believe in the NFTS giving students a safe space to experiment and the one-to-one guidance in helping them develop as film-makers. But I also want to focus on making the Documentary course, and the students who emerge from it, relate more closely to the industry we're serving."
What are the challenges for today's documentary makers and have these challenges evolved over time?
"The challenges are evolving rapidly - principally the changing priorities of commissioners, the hosts of new platforms jostling for position and the ever-increasing competition for budgets. But those challenges also make it a really exciting world for talented people - particularly documentary directors who are well-trained, passionate about what they do and who understand how important documentaries are in helping the next generation shape the world."
What advice would you give an aspiring NFTS documentary student?
"Make films. In your bedroom, on the street, anywhere you can easily take a camera. And while you're making them, think about what drives you to it. It's a long journey to become a film-maker but those who have started to understand their passion and their commitment have a head-start."
What opportunities do you think the new Storyfutures Academy (Centre for Immersive Storytelling run by NFTS and Royal Holloway, University of London) will offer your students?
"This is a really exciting venture for the School, but particularly for aspiring documentary directors. It has the potential to show us how this new technology can bring ever greater intimacy and insight to documentaries, possibly as far-reaching as the advent of sync sound recording. But it's going to take talented people to beat the path."
Do you think new technologies like VR can/ will change the way audiences consume documentaries – could the technology open up new audiences?
"I think they have the potential to do both those things. But there's a way to go and the challenge for the new Immersive Centre of Excellence is to make a UK-wide start. We need to go back to first principles of story-telling and see how the technology can enhance and enrich them. We need to engage and enthuse a wide variety of expert film-makers. And then we need to develop and invest in some ground-breaking projects that show just how much potential the technology has for the evolution of universal story-telling."
Which documentary that you've worked on has left the biggest impression on you?
"Difficult question. There were one or two things I directed back in the day that felt important to me. And as a commissioning editor there were dozens of things that seemed to matter at the time. But, hoping not to completely swerve your question, I think film-makers emerge from the laying down of hundreds of different experiences - and often the most challenging ones."
Which other contemporary documentary makers do you currently admire and why?
"Funnily enough I'm a great admirer of Louis Theroux. He has a brilliant instinct for story and character. I also admire his intelligent empathy. Making documentaries that have real insight and intimacy is hard but, rather annoyingly, he makes it look easy."
For more information on the two-year Directing Documentary MA, please visit www.nfts.co.uk/documentary
More content you may be interested in...