Recent NFTS Sound Design for Film and Television MA graduate Adam Woodhams has won the prestigious Motion Picture Sound Editors Golden Reel award for his work as Sound Designer and Dubbing Mixer on NFTS graduation animation film Facing It.
The stop-motion animation short is directed by Directing Fiction MA recent graduate Sam Gainsborough and produced by Producing MA recent graduate Jimmy Campbell-Smith.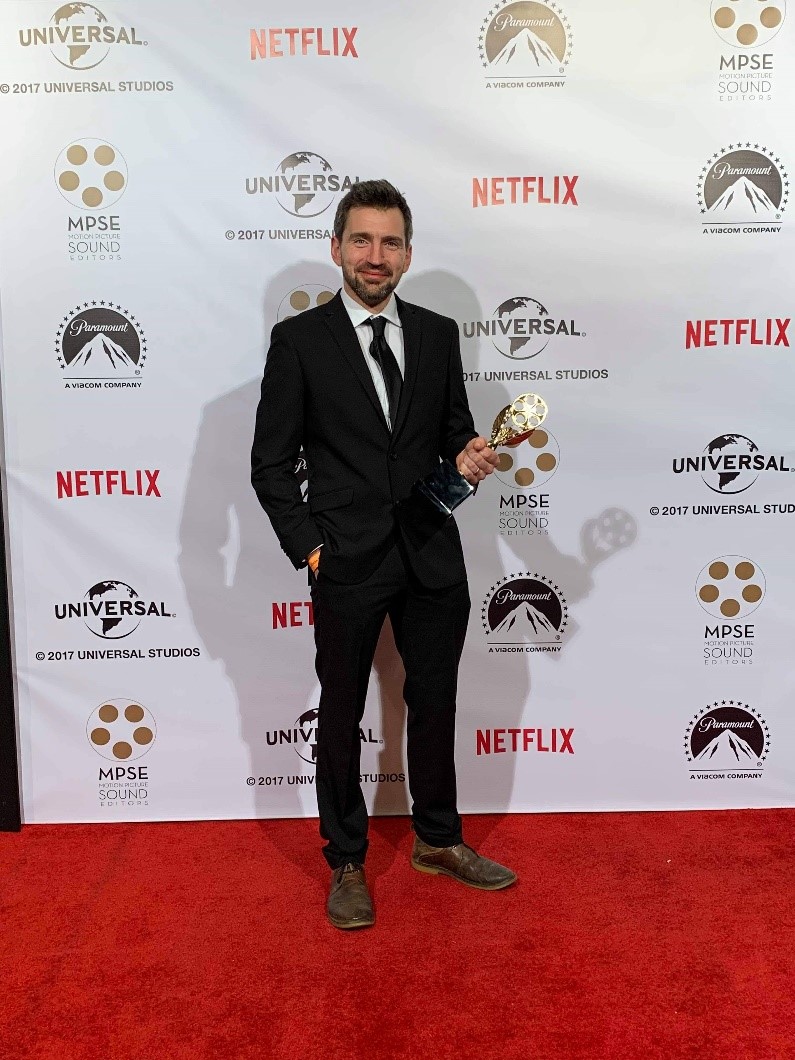 NFTS Sound Design MA graduates dominated this year's Student Film Makers' Award category at this year's Motion Picture Sound Editors (MPSE) Golden Reel Awards, receiving an incredible four out of eight nominations.
The Golden Reel Awards is considered to be the sound world's equivalent to the Oscars and our students and graduates have won the student award an impressive 14 times and been nominated 47 times making the NFTS consistently the world's most acclaimed school for sound editing. The 66th annual edition of these awards took take place on February 17 at the Westin Bonaventure Hotel in Los Angeles.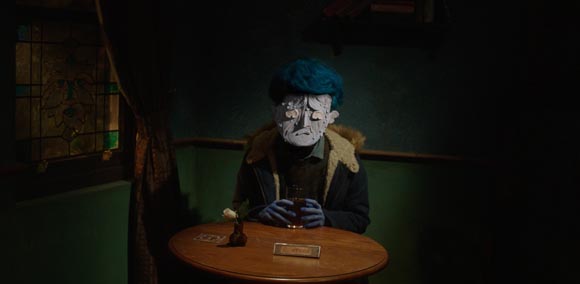 Facing It has already won a number of awards including: Animafest Zagreb - Best Student Film, Ottawa International Animation Festival - Audience Award, KLIK International Animation Festival, Amsterdam - Audience Award, Viborg International Animation Festival - Ginger Award for Best Student Film, KROK International Animation Festival, Russia - Jury Deploma Award.
Facing It Synopsis: As Sean anxiously awaits a meeting in the local pub, he is forced to explore his own unhappy memories and relationships in an evening that will leave him changed forever.
The team:
Sam Gainsborough; Director/Animator/Co-Screenwriter; Jimmy Campbell-Smith, Producer; Louisa Wood, Co-Screenwriter; Bruno Grilo, Cinematographer; Demian Lovett, Lilla Vindics, Assistant Directors; Fiona Guest, Production Designer; Garry David Frost, Production Manager; Jenny Martin, Production Co-Ordinator; Mdhamiri A Nkemi, Editor; Adam Woodhams, Sound Designer & Dubbing Mixer; Jack Newton, Composer; Oliver Buus, Lead Compositor, digital Effects; Daniel Quirke, Compositor; Laura Jane Dart, Colourist & Online Editor
To find out more about our MA in Sound Design for Film and Television, please visit www.nfts.co.uk/sounddesign
More content you may be interested in...