We are absolutely thrilled that for a fifth year in a row, NFTS Sound Design brought home the Verna Fields Award for Student Film Makers at this year's Motion Picture Sound Editors (MPSE) Golden Reel Awards, which is recognised as the sound world's equivalent to the Oscars.
A recent NFTS graduate, Kevin Langhamer, won for his work on animated graduation film, Heatwave. Heatwave was written and directed by NFTS graduate Fokion Xenos and produced by NFTS graduate Priya K. Dosanjh and tells the story of two little children who find a way to cool everyone down in the midst of a searing heatwave.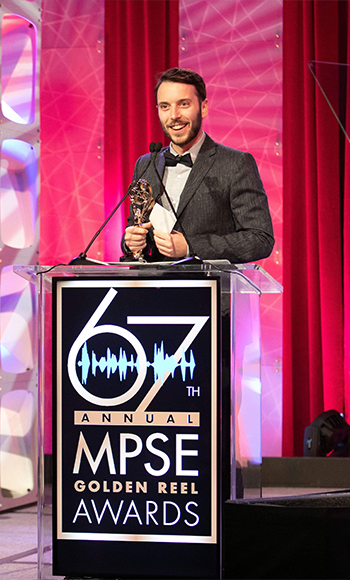 Fellow NFTS graduate, Sound Designer Ines Alves was nominated for the same award for another NFTS animation, Solar Plexus.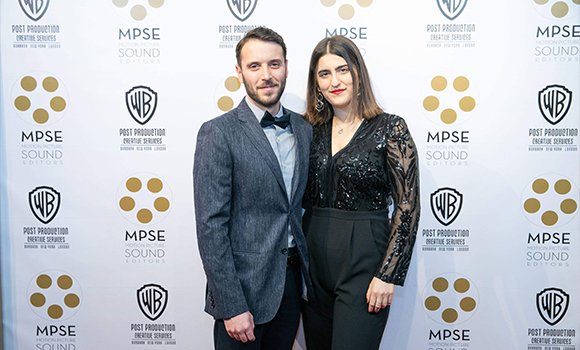 Kevin Langhamer graduated from the NFTS in 2019 and flew to L.A to attend the prestigious awards.
Watch the Heatwave trailer below.
In this latest #NFTSStories blog, Kevin reveals how it felt to accept the award and gives an insight into how the NFTS Sound Design MA has helped his career since graduating.
What did winning a Golden Reel Award mean to you?
This award meant a huge deal to me. It was very moving for me to represent the NFTS as well as my fellow Sound Design students for having won the award and keeping it at the School for the fifth year in a row! What an honour to be part of that legacy. It's a reminder that hard work and a good collaboration pay off. I'm always questioning my work and choices, but this truly gives me a push into believing more in myself and keep working hard! This goes to all the team members, friends and family for their constant support, love, and honesty.
Tell us more about the Heatwave journey?
The Heatwave journey was pretty similar to what happens in the film. Meaning that movie came together once all the team members embraced the collaboration by merging each other's strengths. The story changed a lot throughout the process, but what remained was the concept of how an organism of people affects the individual and vice versa. The scale of Heatwave was a challenge for the entire team aiming to create an experience, rather than a straightforward narrative story. To do so, sound, music and edit were all developed simultaneously throughout a full year.
How the Sound MA has helped your career to date etc?
The level of professionalism and sensitivity around storytelling, in addition to the technical knowledge that we gained through the Sound MA is unparalleled. It has helped me to be more confident in my vision, dare to explore it and execute it! It also introduced me to an inspiring group of friends that are now part of my professional network, which has been an amazing support after graduating.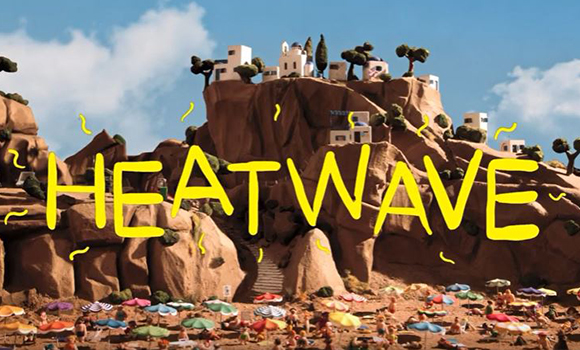 What do you have next in the pipeline?
Currently I am mostly working as a freelance sound editor for the localisation sound team at Shepperton Studios and if all goes as planned I will also be working on two features (fiction and documentary) before the end of Summer 2020. Hopefully some other exciting projects will come along as well!
Congratulations to both Kevin and Ines and we wish you both every success in your Sound Design careers!
To find out more about our MA in Sound Design for Film and Television, please visit nfts.co.uk/sound-design-film-and-television
6/3/20