Welcome to our latest NFTS story, a series of blogs featuring our alumni talking about where they were before they came to the School and where they are now (follow the series by using the #NFTSStories hashtag across Twitter and Instagram). Zsófi Szemerédy graduated from the NFTS Marketing Distribution Sales and Exhibition MA in 2019 and has already secured a job at post-production talent agency, Blueberry as Marketing and PR Executive.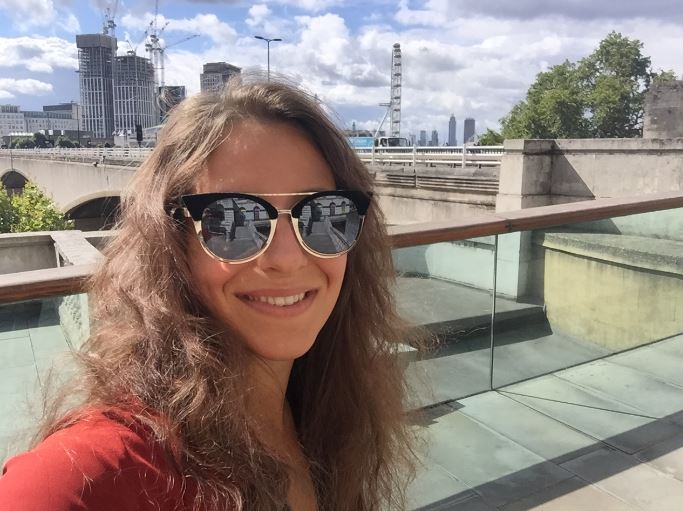 What were you doing before you came to NFTS? I did a joint degree at Queen Mary in film and history. I was fascinated by the idea of being a historical advisor on period dramas and serious historical epics (or sci-fi and fantasy films of course). I also worked at Odeon Leicester Square during my studies, then I freelanced a bit just to try and experience a lot of things. I did odd production jobs, worked at a lot of festivals (BFI LFF, Sundance etc.) and worked for the London Screenwriters Festival and Premiere PR - basically I was gaining experience, meeting people and immersing myself in the world of film as much as it was possible.
What are you doing now? I'm about to finish my internship with eOne (it was part of my MA degree but then got extended a bit) in the theatrical sales department. I just started working as Marketing and PR Executive with a post-production talent agency, Blueberry and I'm also continuing my freelance and passion projects. I run my own masterclass, write articles and stories and I'm developing a podcast and helping out friends on their shorts with festival strategy, marketing, PR and such.
Tell us about your new role – what's a typical day like? At eOne, I assisted the theatrical sales team booking films into cinemas. This entails a lot of thorough planning, strategizing and looking at the marketplace in detail etc. During my time there, I worked on the release of Stan & Ollie, Vice, Green Book, If Beale Street Could Talk, Wild Rose, Booksmart and more. On a typical day, I would look at a lot of numbers from IBOE, and arrange them in beautifully organised excel sheets. I also got to go to meetings, talk to different departments and gained a really good understanding of what everyone does - there are a few hundred people working in the UK office so there's a lot to learn, and the best part I also got to watch films and sometimes read scripts.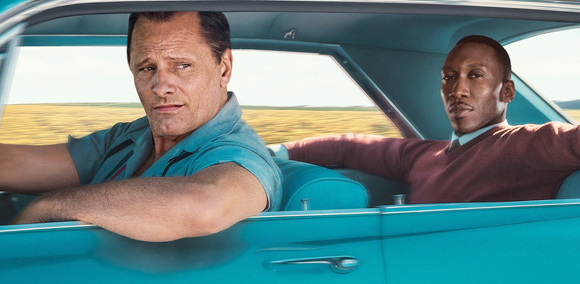 I'm currently working 2-3 days a week at Blueberry. My main focus is to devise a strategy to freshen up the brand as the company is expanding. I'm working from home and sometimes go into the office for meetings and such. It is a very exciting position and I'm very keen to prove myself and build something fantastic. I really enjoy the wide range of tasks that I'm simultaneously working on and how many different departments I'm in touch with. At eOne my role is more business oriented and I find distribution and sales very exciting whereas at Blueberry our job is to be the missing link between creative freelance geniuses and the clients.
Can you tell us about any projects you're working on? One of my passion projects is a sci-fi podcast. I'm pretty excited about that. I'm also organising a distribution masterclass and I'm planning to expand it so there's a lot of work looking for sponsors and partners etc. I'm also working on a couple of shorts in all kinds of capacities including working out the festival and distribution strategy. I'm also working on a string of articles about inspiring female leaders I had a chance to work with in the past. I do some consultancy as well and so this is only the tip of the iceberg.
How has studying at the NFTS helped you in your journey to your current career? It helped me by giving me credibility - as a foreigner I felt like I need a sort of 'proof' that I belong here. It has also given me the solid base of knowledge and experience and the connections I need to move forward with projects and generally in life.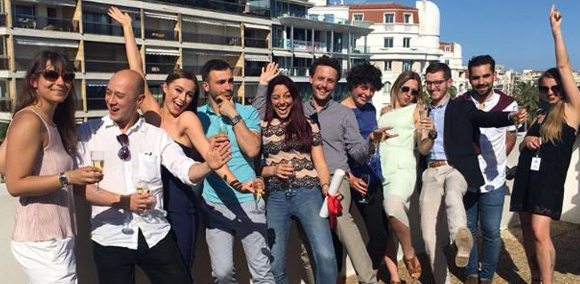 What advice would you give to an aspiring NFTS student? Nothing is impossible. I thought I could never study there because I couldn't afford it but here I am as a graduate after securing four scholarships plus I sourced additional funds through crowdfunding. If you want it go for it. Don't wait for others to give you permission, you can cross that bridge once you burnt it down. It may be a bit of an 'aggressive approach' but if you stand in line and wait the opportunities will pass you by. I'm a firm believer that you open the door for new opportunities. Have an aim, and meticulously work for it, have a plan and a strategy. Do not give up until you achieved your aim, a no is just a delay, try it from every possible angle and push until it becomes a yes. That is my experience.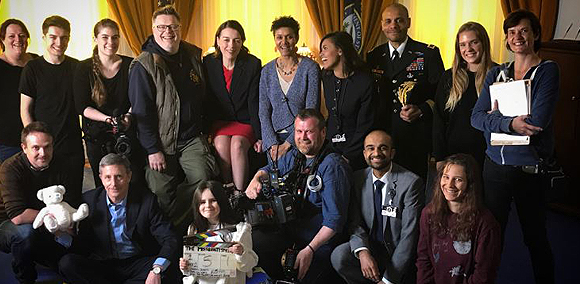 If you were stranded on a desert island, which film, TV boxset or video game would you take? Star Wars and Game of Thrones - not even a question. I would also take my favourite book, The Foundation series which I would turn into a script while stranded there and my soft pillow, because I can feel at home anywhere in the world if I have it with me. I probably would hang some rock climbing equipment on my shoulder too, just to be a bit more practical!
For more information about the two year NFTS Marketing, Distribution, Sales and Exhibition MA, please visit www.nfts.co.uk/marketing