Welcome to our latest NFTS story, a series of blogs featuring our alumni talking about where they were before they came to the School and where they are now (follow the series by using the #NFTSStories hashtag across Twitter and Instagram). Ralph Woollcombe graduated from the NFTS Directing and Producing Science and Natural History MA in 2019 and has already secured a job at Bristol based production company, Plimsoll Productions as a Researcher. Ralph is in good company as within two months of graduating all our 2019 graduates secured roles at leading television companies, including BBC Natural History Unit, Plimsoll Productions and IWC Media.
What were you doing before applying to the NFTS? A year before studying at NFTS I was graduating from Bristol University with a degree in Biology with the aim to work in the natural history documentary industry and take the world by storm! However, I didn't have the skill, understanding or confidence to even attempt to get into it and so I decided to go and travel around Asia and put off the issue for another year.
What are you doing now? I have now been working for a leading wildlife production company for a couple of months now. The company, Plimsoll productions, is growing rapidly and has some very exciting productions in the pipeline which I feel lucky to be a part of. I am a researcher on one series at the moment and have just signed a contract for another series at the same company and so I don't plan on leaving Plimsoll any time soon!
How has studying at the NFTS helped you in your journey to your current career? The NFTS Directing and Producing Science and Natural History MA was essential in progressing my confidence to the point of not only believing I could work in the industry, but also that I could build a successful career that I loved. With our inspiring tutor, Paul Reddish, I learnt how to tell exciting stories, use professional equipment and organise complicated shoots in far-flung countries. I also had the opportunity to work with and learn from some incredibly talented filmmakers in training. I'm sure I would be doing something way duller if I hadn't studied at NFTS!
What advice would you give to an aspiring NFTS student? Be ambitious. You have enough resources and talent at your disposal to make a great film and so if you don't at least attempt to make the best film you can make you will regret it. While you might dislike the idea of making mistakes, you will learn from them and it will help you in the long run.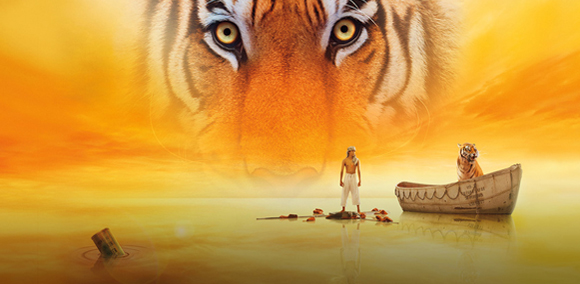 If you were stranded on a desert island, which film, TV boxset or video game would you take? I'd take Life of Pi. It's my favourite book and I like the film and there would be some twisted irony in having that with me and nothing else. I guess it might also give me hope!
For more information about the NFTS Directing and Producing Science and Natural History MA, please visit www.nfts.co.uk/naturalhistory