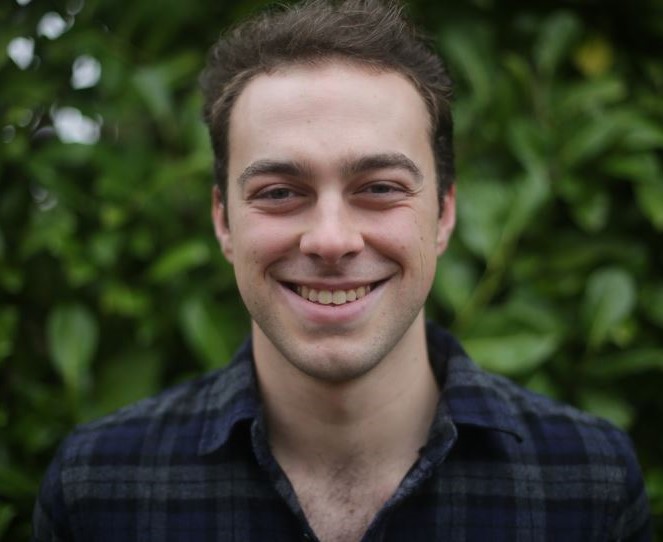 Welcome to our latest NFTS story, a series of blogs featuring our alumni talking about where they were before they came to the School and where they are now (follow the series by using the #NFTSStories hashtag across Twitter and Instagram). Jamie Minty graduated from the Directing and Producing Television Entertainment MA in 2017 and is now a researcher on a range of programmes including the hugely popular Love Island.
What were you doing before applying to the NFTS? Before NFTS I was at York University studying Film & TV Production. I started the course thinking I wanted to make dramas but after using the TV Studio I fell in love with TV Entertainment. Some course mates who graduated the year before me (Tom Day and Ian Packard) had just started at NFTS and recommended the course. I went along to see the School and it looked like the perfect opportunity to take on new skills and get more experience.
What are you doing now? I'm currently a Researcher. I've ended up working on a lot of dating shows like Blind Date, Naked Attraction, Celebs Go Dating and currently Love Island. I'm most proud of my time on Love Island, this is my third year on the show and I absolutely love it. It's always lovely to see the show being received so well back at home and it is incredible to see how this show is put together, it is a huge undertaking by a massive team working 24/7. I'm proud to have been asked back every year and to have taken on more responsibility each time.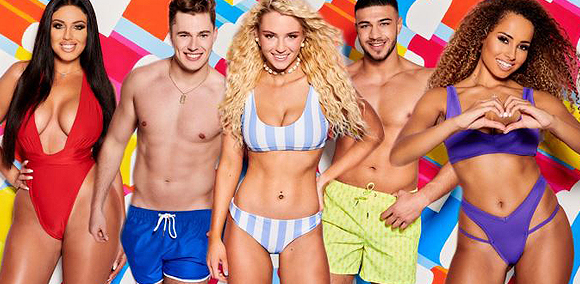 How has studying at the NFTS helped you in your journey to your current career? I actually got the job on Series 3 of Love Island because of my Grad Show, Against All Odds, which I made alongside Lucy Smith. I met the production manager, just after we'd finished filming and showed her what we had done. She was really impressed so told me to keep the next summer free. It's also helped with general confidence on the job. If someone asks me to jump on an AVID, rig kit or shoot something I'm confident I can do a good job because of the skills I learnt at NFTS.
Tell us more about what it's like to work on Love Island? I'm not at the villa this year. I'm in the Edit as their Researcher for Day Team. I get stories down from the Villa and get them to the edits. I need to be across the stories in the show and the new developing stories. A big part of the day shift is helping the Finish Edit, they'll be making changes to the show going out that evening so I'm on hand to help them find any missing sync so every scene makes sense. I'm really enjoying it and love being a part of the edit. It runs 24/7 and you get to see how they turn often more than 24 hours of footage into a 50-minute show.
What advice would you give to an aspiring NFTS student? Take every opportunity you can and make even more! It sounds a bit cheesy but NFTS is literally a hub of creativity. Everyone who is there wants to be there and loves what they do. So many people are willing to collaborate, so create projects outside of the syllabus, learn more about the other courses and have fun with it. Use all your time there as an opportunity to learn something new, get to grips with After Effects and make your own graphics for your TV show, collaborate with a composer to make the score, take a camera out and film something or somewhere you've never shot before. I think it is sometimes easy to look at what has been done in previous years on your course and see that as the bar you need to reach. I think you should look at it as, 'this is what is possible, how can I go bigger and better?'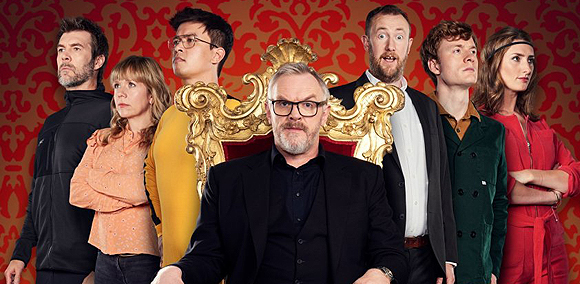 If you were stranded on a desert island, which film, TV boxset or video game would you take? TV Boxset - Taskmaster, I'm obsessed with it at the moment! All of my favourite comedians on the same show. I think the format is perfect, simple and hilarious. Film - Casino Royale, probably not considered to be cinema history but I loved James Bond as a kid and thought they perfected this reboot. Video Game - I recently played the new Spider-Man and it was like a proper Spider-Man film. I've already played through twice!
For more information about the NFTS Directing and Producing Television Entertainment MA, please visit www.nfts.co.uk/tvent