Welcome to our latest NFTS story, a series of blogs featuring our alumni talking about where they were before they came to the School and where they are now (follow the series by using the #NFTSStories hashtag across Twitter and Instagram). Samuel Thiery graduated from the NFTS Film Studies, Programming and Curation MA in February 2019 and is now working as Production Assistant for Arrow Films.
What were you doing before applying to the NFTS? Prior to coming to the NFTS I'd studied music theory and performance at what was then known as the London Centre of Contemporary Music but is now known as the London College of Creative Media. I then began doing part-time retail work while playing concerts around London. While this didn't lead to a thriving career as an international musician like I'd perhaps naively expected, it did make me realise that film was my true calling.
What are you doing now? I'm currently working as a production assistant for Arrow Films, a small yet important company in the boutique distribution and DVD/Blu-ray publishing landscape. It is incredibly exciting to work on an array of diverse distribution projects, from classic Hollywood titles to hidden gems of 80s indie horror! My job entails being the main point of contact between the producers, marketers and manufacturers.
How has studying at the NFTS helped you in your journey to your current career? Studying at the NFTS was an invaluable experience for me, as like many film aficionados, I had only a limited understanding of the different parts of the industry and how they all fit together. The seminars, lectures and masterclasses with industry professionals helped me get a clearer picture of the industry, both reinforcing my desire to work in film and providing me with the tools to achieve such a goal.
What advice would you give to an aspiring NFTS student? The advice I would give to aspiring NFTS students is this: Be as proactive as you can be during your studies, take advantage of being in an environment full of likeminded film lovers, not to mention great facilities, to create, debate and curate film.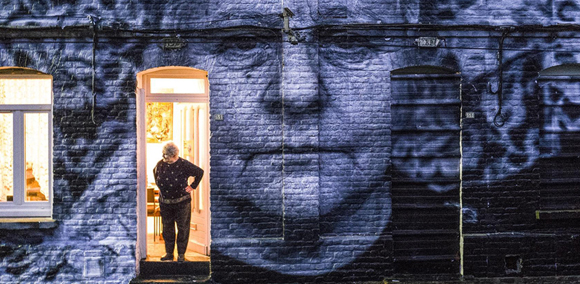 If you were stranded on a desert island, which film, TV boxset or video game would you take? If I could only take one film with me on a desert island, I would take Agnes Varda's Faces Places.
For more information about the NFTS Film Studies, Programming and Curation MA, please visit www.nfts.co.uk/filmstudies