Welcome to our latest NFTS story, a series of blogs featuring our alumni talking about where they were before they came to the School and where they are now (follow the series by using the #NFTSStories hashtag across Twitter and Instagram). Katherine Hannaford graduated from the NFTS Directing and Producing Science and Natural History MA in 2019 and has already secured a job at Bristol based production company, Plimsoll Productions working on a landmark wildlife series. Katherine is in good company as within two months of graduating all our 2019 graduates secured roles at leading television companies, including BBC Natural History Unit, Plimsoll Productions and IWC Media.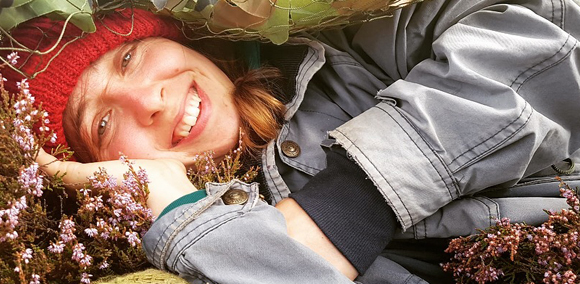 What were you doing before applying to the NFTS? Before applying to the NFTS, I was freelancing in the Birmingham arts scene. Mostly, I was creating short promo videos and event documentation for theatre companies, football clubs, musicians and artists. I also led some youth education programmes and got a few solo art commissions under my belt.
What are you doing now? Now, I'm working at Plimsoll Productions on a landmark wildlife series. Every day is different, which is great! Sometimes I'm researching in the office, others I'm out doing camera work, assisting on shoots, or setting up time lapses in the studio. It has far surpassed my expectations of my first job in the industry.

How has studying at the NFTS helped you in your journey to your current career? Studying at the NFTS was a real turning point for me. Having done my undergrad in Music at the University of Birmingham, I was mostly self-taught as a filmmaker and although I'd always been fascinated by Natural History documentaries, I had no idea where to start in terms of a route into the industry. On completing the course, I had such a wealth of experience and it was through the contacts I made at NFTS that I got my first job.

What advice would you give to an aspiring NFTS student? Make time to get to know people! The biggest strength of NFTS is its community of exciting, talented and dedicated students who support and inspire each other. And don't be afraid to be bold, be open, be vulnerable, take risks and make mistakes! It's such a luxury.
If you were stranded on a desert island, which film, TV boxset or video game would you take? Some Ray Mears or something would probably be the most useful, but I think I'd choose Koyaanisqatsi... or maybe Ru Paul's Drag Race..!
You can follow Katherine @KJHannaford on Twitter and @katherinehannafordfilm on Instagram and check out her website at katherinehannaford.co.uk
For more information about the NFTS Directing and Producing Science and Natural History MA, please visit www.nfts.co.uk/naturalhistory