We caught up with current NFTS Games Design and Development MA student and Wellcome scholar, Dr Timothy J Kaufamann as part of our #NFTSStories blog series and to find out what motivated him to move from Neuroscience to games development!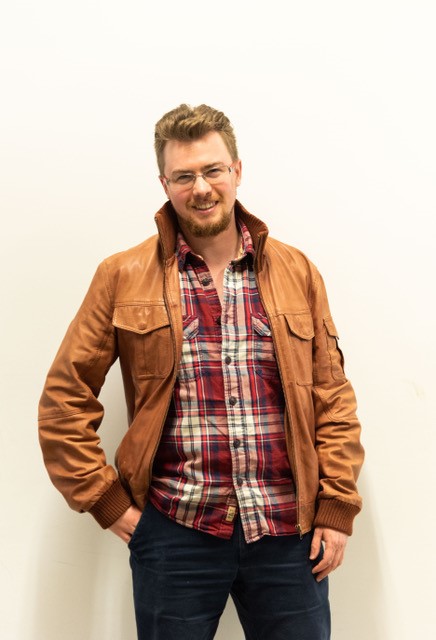 What did you study before moving into games? I studied for a PhD in Life Sciences at the University of Warwick; specialising in Neuroscience and Structural Biology. The inner workings of the brain have always been a fascinating subject to me. For scientific, philosophical and personal reasons, I hoped to gain a better understanding of how our brain functions and, importantly, what happens when things go wrong. My research focused on neurodegenerative diseases, such as Alzheimer's and Parkinson's Disease, and the underlying proteins that disrupt healthy brain activity. In addition to my own research, I greatly enjoyed teaching and public engagement on the subject of science.
What do you think people from different backgrounds such as science can bring to game development? A unique perspective and imagination is what drives creativity in games. Scientists are people who spend their time perceiving and examining the world in the most extraordinary ways and from the most unusual angles. Through microscopes and machines I have witnessed the intricate beauty of a molecular and cellular universe. I have followed the journey of bacteria through their entire lifespan and recorded the electrical conversations between brain cells. In my eyes, these scenes play out like dramas; each with their own characters and stories. My personal drive to illustrate scientific concepts, whether it is for entertainment, education or as abstract art, is what motivated me to pursue games design. From a practical side, I have found great crossover between game development and scientific methods. Games development is a continuous stream of problem solving and critical thinking, which one is accustomed to after years of experience in a research lab. Importantly, a scientific background can prepare you with the stamina needed to remain focused throughout the longevity of a project. As with both scientific research and games development, you must never lose sight of the big picture as it is very easy to get lost in the minutia of day-to-day life.
Have you always been an avid gamer? If so, what kind of games do you enjoy the most? Yes, absolutely! I have been a gamer for as long as I can remember. And not just videogames but also board games, role-playing games, card games, sports, etc… I have enjoyed a bit of everything. Much like my taste in music, no specific genre speaks to me over another but instead I find brilliant games in all places I care to look. I am simply fascinated with the medium. Games have brought new friends into my life. I have shared gaming experiences with them that I will treasure for a long time. This, I believe, is the power that games can have. Experiences that I can share with others will always be the games that I enjoy the most.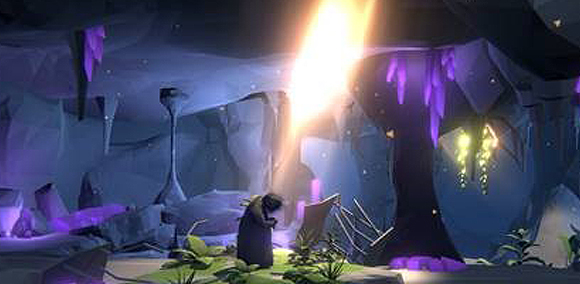 Talk about your first ever games. Favourite game series and why. The first ever videogames I remember playing were on my dad's windows95 computer while perched on his knee. Even with those old graphics I was completely absorbed in the worlds that were created on the screen in front of me. From there I got my first gaming console, and then my second and so on. The Metal Gear Solid games have been a series that have persisted throughout the evolution of gaming consoles and are a personal favourite to play.
How has the NFTS Games Design and Development MA been so far? What are your highlights? The thing I love most about NFTS Games, which is the reason I applied here, is that they are not solely looking for people who already know how to make games. It helps of course, especially to have a passion for games, but the most important thing they are looking for are people from all walks of life with an important story to tell. They will give you all the tools you need; to make the games you want to make and tell the stories you want to tell. Learning to make games totally unhindered by any preconception of what games design should be like has led to some of the most original and enjoyable experiences. I think this approach will help the NFTS to drive the games industry in exciting new directions.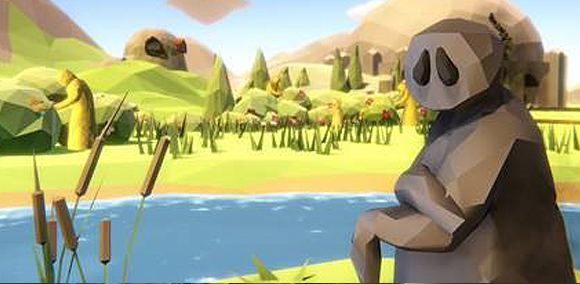 Biggest personal successes on the course? For me, the greatest success was bringing together a team of ten people to work on my latest project. On a single game, I got to work with screenwriters, producers, composers, sound designers, graphics artists and cinematographers; each one bringing their expertise to the table. Having such a diverse team of professionals from across the film, television and games industries has been a truly unique and rewarding experience on the NFTS Games course. Being able to share the same vision and work together with so many creative minds has made my time at the NFTS feel as if I were running a real games studio.
What can you tell us about your graduation game? My graduation game, called Misfolded, draws extensively from my previous research into neurodegenerative diseases. The game portrays the spread of Alzheimer's Disease through a person's brain. We follow the journey of a lonely little creature as they grow bigger and more destructive; uncontrollably consuming the world they inhabit until there is nothing left. Importantly, this game holds a deeply personal significance as it forms an homage to my grandfather; who towards the end of his life fell into dementia. His life story has been the driving inspiration behind both my previous research and my current work. This game is very much a dedication to his memory and the experiences of my family as his condition declined. For myself and so many others, a loved one suffering from dementia becomes unrecognisable long before they actually pass away. This game shows us the preciousness of our memories and value of the mind; for it is truly all that we are and we are hollow without it.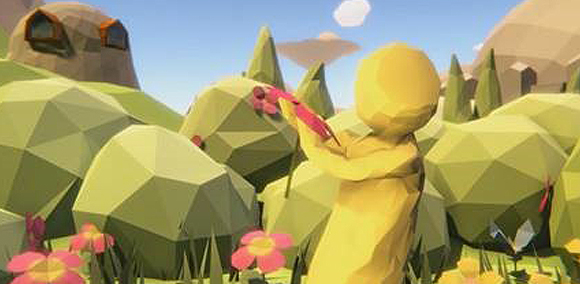 What does being a Wellcome scholar mean to you? It is an incredible honour to have the support of The Wellcome Trust. Seeing the kinds of games that The Wellcome Trust have helped to develop is a big inspiration for the future games I wish to create myself. In particular, their latest collaboration with Ninja Theory in the development of Hellblade: Senua's Sacrifice is a fantastic example of how gaming is able to explore meaningful subjects like Schizophrenia and create unique experiences revolving around psychosis. The Wellcome Trust have formed an outstanding bridge between Science and Gaming that I am very proud to be walking along. Being a Wellcome Trust Scholar has opened up for me a career in games design and development. I hope that I will be able to work with them more on new projects to come.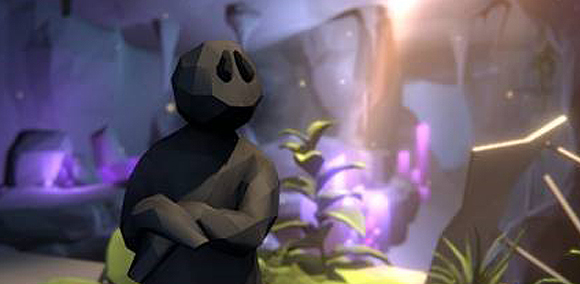 What are your plans when you graduate? Thanks to the NFTS I feel confident about entering into the industry as a professional games designer. My reason for moving into games was to tell the stories I want to tell and create the experiences I want to show people. After enough industry experience I would be happy to start my own indie studio; one that is focused on developing emotionally engaging games centred around themes of Science and Humanity.
Applications are open for the Games Design and Development MA until the 7th July 2019 – more info and apply at www.nfts.co.uk/games
Sign up to our Open Day on 23rd May!