After enjoying a special preview of Walt Disney Studios Animation Ralph Breaks the Internet, NFTS students were enthralled by a highly informative masterclass from Oscar winning producer, Clark Spencer. Clark won a 'Best Animated Feature' Oscar for Zootropolis in 2017 and has produced numerous much loved films for Disney including Lilo & Stitch, Bolt, Winnie the Pooh and Wreck-It Ralph.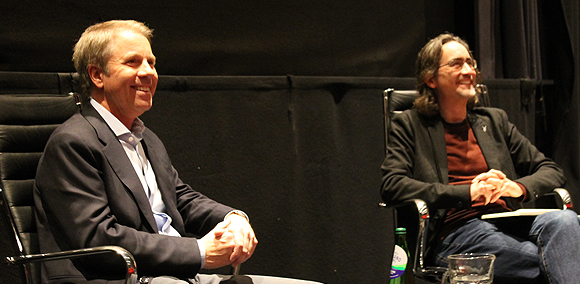 Clark kicked off the session, which was hosted by film journalist, Dan Jolin, by explaining why it's unusual for Disney to make a sequel: "Ralph Breaks the Internet is one of only three sequels in 95 years of Disney movies and the first sequel to be made by the same team. Sequels are hard to make. You have to work out how you're going to surprise the audience."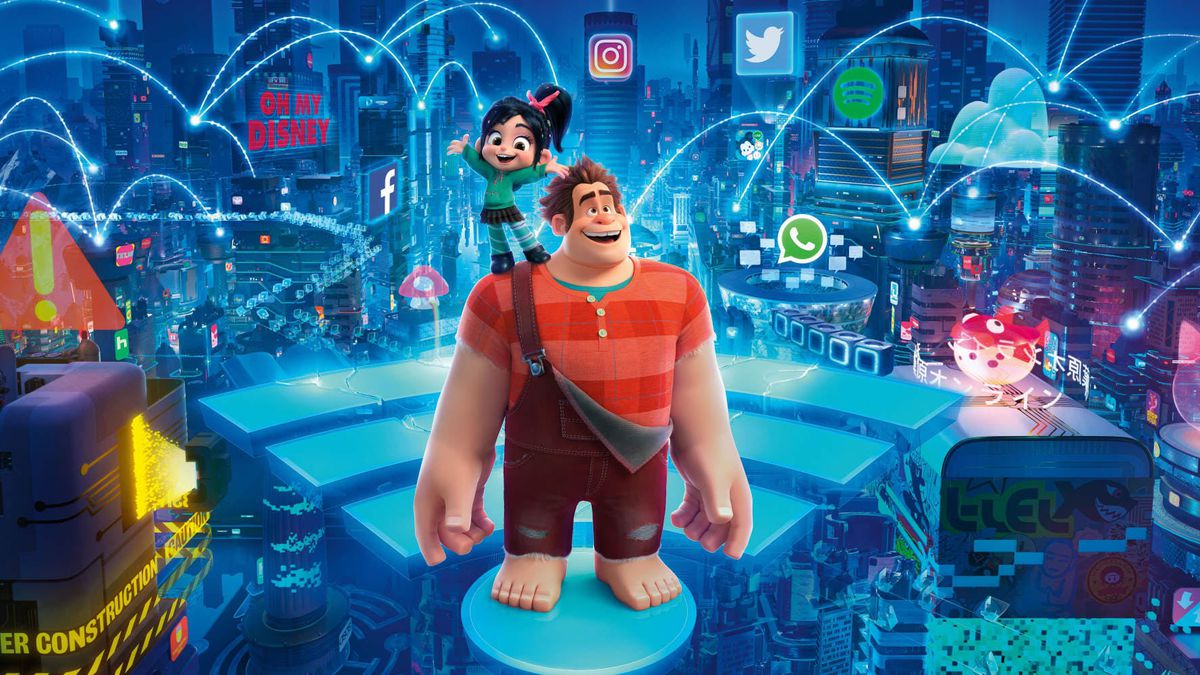 The film is set six years after the events of Wreck-It Ralph. Lead characters, Ralph and Vanellope, who are now friends, discover a wi-fi router in their arcade, leading them into a new adventure. The film is directed by Phil Johnston and Rich Moore and features the voices of John C Riley, Sarah Silverman and Gal Gadot.
Ralph Breaks the Internet is described by Dana Schwartz in Entertainment Weekly as "ambitious, beautifully animated, and clever to a fault" and points out that the film's themes of "insecurity and co-dependence" could surprisingly "resonate more with parents than younger kids." According to Clark, the internet was a "fun world to explore and can provide great comedy while also having a great dark aspect to it."
Host, Dan Jolin, asked if Clark was worried that the film could appear outdated given the pace of change in the online world. Dan agreed that this was a key point of consideration for the filmmakers and to combat this, they made sure the story would be "universal and something that people will still relate to. Storytelling captivates you regardless of the time or backdrop." Expanding on the film's more moving themes, Clark compared Ralph's emotional struggles with that "moment when parents finally have to let their kids go."
Commenting on the darker aspects of the film including cyber bullying and the dark net, Clark said: "The internet is great but it also preys on people's insecurities and it was important to show both sides."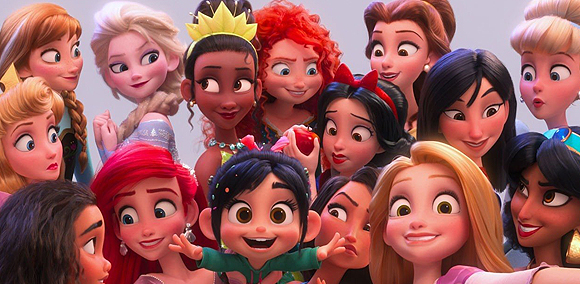 The film includes a very funny and subversive scene featuring 11 Disney princesses all voiced by the still surviving actors. Clark explained how important it is that scenes like this are not in the film for the sake of it but instead "evolve the story. Vanellope's song about finding her destiny was important to the scene earning its right to be in the film." Multi Oscar winning composer Alan Menken who has written music for countless Disney films from Aladdin to Pocahontas agreed to write the music for Vanellope's song, which helped make it sincere despite the words being irreverent. The song was also key to helping the audience accept Vanellope's desire to stay in the Slaughter Race game.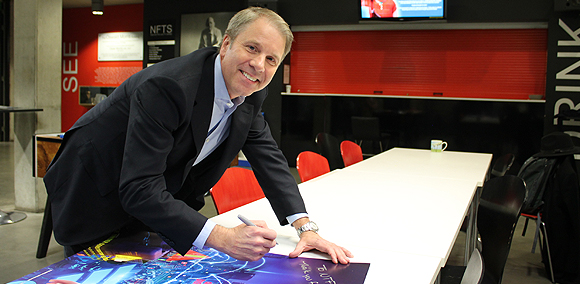 The film's storytelling is more complex and stronger as a result of the collaborative process that Clark favours. He encourages an open forum for colleagues to say what isn't working: "It's hard but I wouldn't change it for the world." Research is also key. In order to figure out what the internet world would look like, the team talked to as many experts as they could. "The team usually spend a year or two researching before making a film." Once the core idea of the film is in place, Clark describes the filmmaking process as "jumping off a cliff without knowing if you can do it all. We don't put in parameters as it stifles creativity. The team is so good at figuring out the smartest way of doing things. My job is to say 'create what you can create' and then sell it to everyone else making the film. It's too easy to say at the beginning, 'there's no way that can happen'."
Clark hinted that his next film will be set outside the US: "We want to tell more stories set in other parts of the world but still make them feel universal. The film will give us a great backdrop but I can't say where!"
Ralph Breaks the Internet is in cinemas now!