Following a rousing showing of Beats - set around the mid 90s Scottish rave scene, at a volume pre-set by the director to ensure the audience enjoyed the dance anthems to their fullest extent, NFTS students were treated to a masterclass with the film's director and co-writer, Brian Welsh and producer Camilla Bray. Both Brian and Camilla are NFTS graduates with Brian graduating from the Editing MA in 2008 and Camilla graduating from the Producing MA in 2003. Both have received BAFTA Scotland awards for their work - Brian won for television drama , Glasgow Girls while Camilla won hers for feature film, Summer directed by Kenneth Glenaan.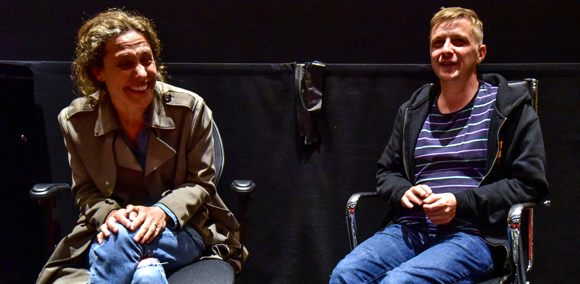 The session was hosted by NFTS Executive Producer, Venetia Hawkes who started by asking Brian to talk about his journey from NFTS to directing Beats and also how he secured the support of Oscar winning director, Steven Soderbergh (Traffic; Erin Brockovich) who is Executive Producer on the film.
Despite having chosen to study Editing at NFTS, Brian explained to the students that he had the opportunity to write and direct a feature film, Kin, during his time at the School thanks to funding from the Arts Humanities Research Council. This led to another opportunity to direct a feature, as part of the School's Bridge to Industry scheme, called In Our Name, produced by NFTS graduate Michelle (Eastwood) Stein, which starred Joanne Froggatt who is now known the world over for her role in Downton Abbey for which she won a Golden Globe. Her British Independent Film Award winning performance in In Our Name attracted attention to the film and through that Brian got the opportunity to direct an episode of cult TV Series, Black Mirror called The Entire History Of You which Steven Soderbergh saw and prompted him to contact Brian. Steven advised Brian to "follow his heart" which was in Beats and attached his name to it, which helped open doors.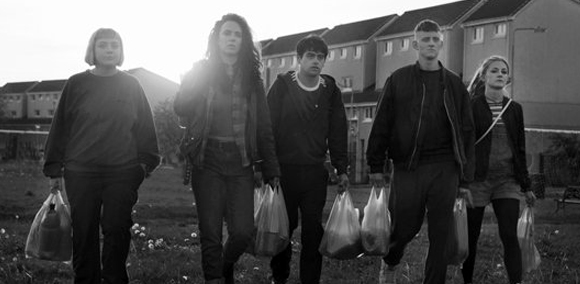 Camilla was lucky enough to be mentored by BAFTA winning producer, Rebecca O'Brien who is known for her work with Ken Loach and after graduating Camilla went to work with them at their company, Sixteen Films. Camilla has set up her own production company, Rosetta Productions, which is housed there.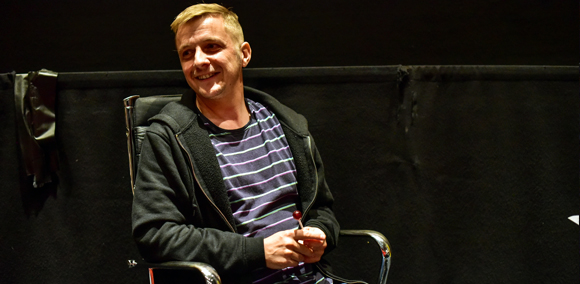 Beats is adapted from a play by Kieran Hurley. On the process of adaptation, Camilla said: "Kieran performs all the parts in his play with a live DJ on stage. The play is very poetic with huge potential for imagery in the language and lots of scope for character development. Kieran's shared world view plus his ability to add doses of humour are a gift for a producer. It's a joy to work on projects like this where the people you're working with have a shared world view and are f***ing funny especially as you're with them for such a long time!"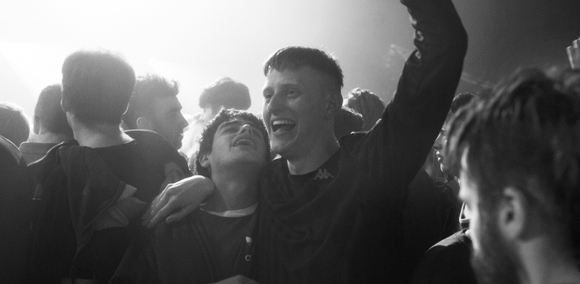 Brian added: "I was attracted to the play as I grew up around that time in Scotland. I felt Kieran was articulating my youth and there was a profound message around freedom and the criminal justice bill which gave police the power to shut down events featuring music that's characterised by the emission of a succession of repetitive beats. For the adaptation process, we started by thinking about who the other people in the boys' life would be and how to get stakes for those characters that deliver on the core idea. Ultimately it was a long conversation trying things out and seeing what worked."
On casting, Brian quipped that they "saw pretty much every kid in Scotland who wanted to act." In the end, they picked Lorn Macdonald whose "gangly messiness" was perfect for the Spanner role and his really good friend in real life, Cristian Ortega who plays Johnno.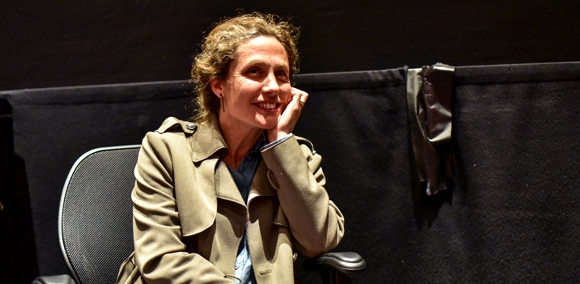 Moving on to Production Design and how they achieved so much with such a tight budget, Camilla underlined how important it is for the director and producer to have a relationship that is based on trust: "You know your job as producer is to push everything so you need the director to discuss with you how to make the right choices according to the budget you have. You need to be in sync with each other. Every creative decision is a financial decision and vice versa." The rave scene was a particularly hard one to pull off. Brian wanted it to be "authentic" but felt that filming it in a club wouldn't work. "It had to be a warehouse." Camilla joked: "Clearly what you wanted is an actual free party for 1000 Glaswegians!" Brian agreed: "The film was basically a front so we could have a free party!" Continuing this theme, Brian explained that "working in TV teaches you to focus your mind on being flexible with your vision to get things done within budget and on time. You have to show you can be adaptable when you leave NFTS to ensure that you get hired again!"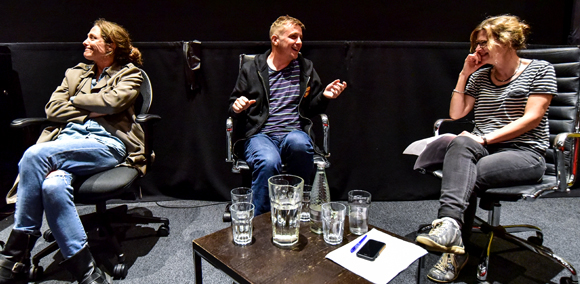 On the decision to make the film, shot by NFTS Graduate Benjamin Kracun, black and white, Brian said: "It's a massively different experience seeing a film in black and white versus in colour. Black and white cuts out the background noise." And on the choice for the characters to talk with thick Scottish accents and in a local dialect which means the film is considered a foreign language film and is subtitled, even in the US, Brian pointed out: "You have to know why you're making films. Our first screening of Beats was in Rotterdam. The film had subtitles and was in black and white but the audience really got it. The fact the film includes Dutch anthem, Dominator by Human Resource helped of course!"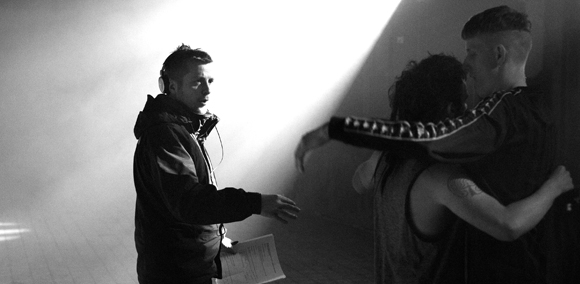 Venetia asked Brian how important it is to him to raise socio-political issues in his films. Brian explained that he started out working as a Documentary Editor in Glasgow and saw first-hand the social issues that were affecting the city – "I like to push ideas that make people think about the world around them. That's core to me and crucial as a filmmaker. I want to entertain but also ask questions that reflect our lives today."
Beats is out in UK cinemas now, released by Altitude Films.