The countdown is on! Second year Games Design and Development MA students from the National Film and Television School (NFTS) will showcase their graduation games at the UK's biggest gaming event, EGX 2019 from 17-20 October at ExCel in London.
Gamers heading to EGX will have the opportunity to play a selection of levels from 11 innovative games complete with varied themes, art and mechanics, from platform games and side-scrollers to puzzle games and story-driven experiences across desktop platforms and handheld devices.
The Games Design and Development course at the NFTS is a world-class MA for future games innovators and encourages students to challenge the meaning of games and interactive experiences. The diverse students on the course are mentored by industry-experienced tutors and work with cutting-edge technology to develop their visions and ideas to make them a reality. By exploring the creative bridges between innovative-mechanics, emotional engagement and thoughtful storytelling, the NFTS brings together students from many departments, including screen-writing, marketing, composing, model making and cinematography, into a collaborative environment where they develop industry connections. To illustrate the close ties between courses, students from the NFTS Marketing, Distribution Sales and Exhibition MA will also attend EGX 2019.
90% of this year's Games Design and Development graduates are already working in the industry and the course welcomes students with a range of experience and backgrounds. Recent students have included a neuroscientist, kickboxing instructor and a copywriter!
Highlights of NFTS students games showcased at EGX 2019 include:
CoBot by Jack Brooksby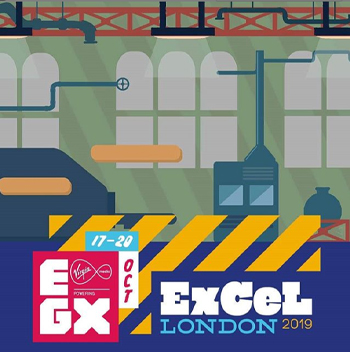 Making its debut at EGX 2019 alongside 10 other games, CoBot is a co-op twist on the classic platform genre, a game of teamwork and communication. Partner up to take joint control of Ed-E, a robot with two AI, as it attempts to find its way through the factory where it was created.
Keep up to date with CoBot by following: Facebook | Twitter | Instagram
Evanescent by Patrick XU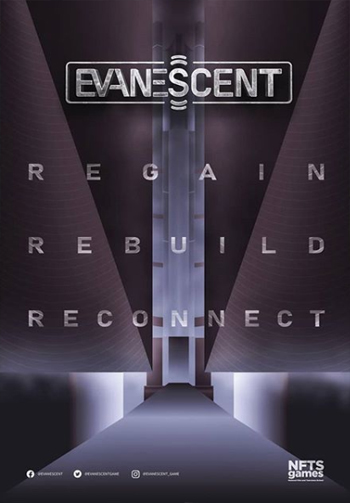 A first-person adventure puzzle game that will take players on an odyssey through the depths of the subconscious. Rebuild your memories and regain your senses in this unique audio-visual experience.
Keep up to date with Evanescent by following: Facebook | Twitter | Instagram
Thumb Drive by Kevin Kennedy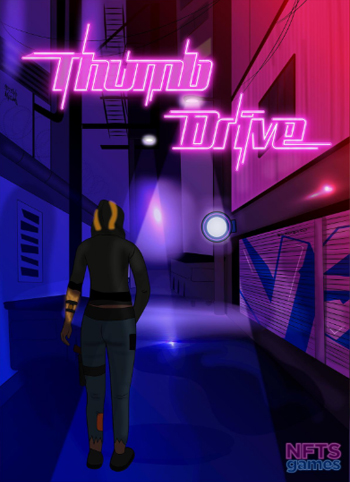 Thumb Drive is a Cyberpunk inspired, top-down action game. You play as Jean Idelle, a Bounty Hunter/Hacker who can enter an 'overdrive' state where she can stop time, giving her an edge over her enemies. You must navigate through rooms and hallways filled with adversaries, using your wits, resourcefulness and overdrive to succeed.
Keep up to date with Thumb Drive by following: Twitter | Instagram
Home Together by Katy Morgan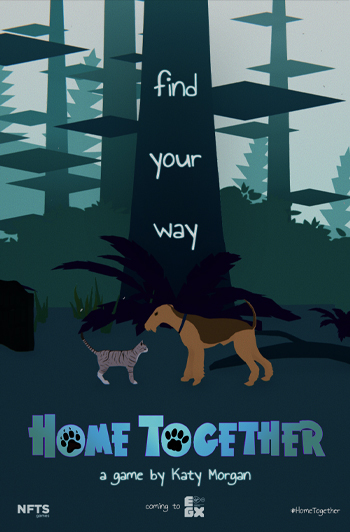 In Home Together, a cat and dog lose their owners in an accident. The two pets must work together to navigate through the surrounding forest, with its many challenges, to find their way home.

Keep up to date with Home Together by following: Facebook | Twitter | Instagram
Percipient by Natalia Lada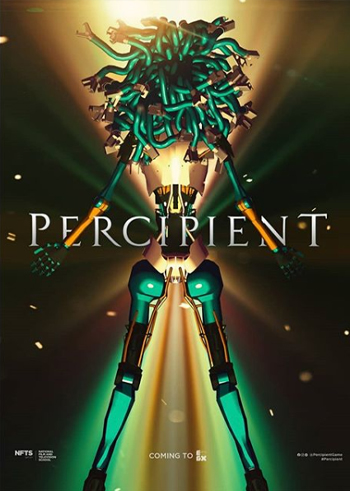 Set in a futuristic version of Ancient Greece, Percipient invites players to experience a new twist on the iconic mythology and characters. With a society of droids at risk from the actions of Medusa, complete challenges and explore signature settings as you try to prevent the destruction of this fullyrealised world.
Keep up to date with Percipient by following: Facebook | Twitter | Instagram
Distinctly Regrettable Eventualities by Joseph Cunningham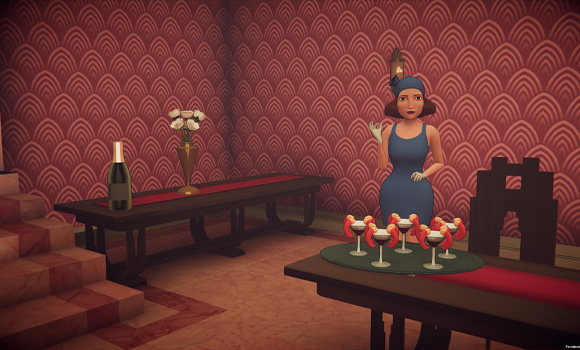 Distinctly Regrettable Eventualities is a game of tactical farce where players must host a successful dinner party by any means necessary. Gamers become Amalia Verstadt; ambitious and driven, intent on rising to the top of the social ladder through shrewd hosting (and some vase-throwing). Ensure your VIP's happiness by keeping the food and drink flowing, all while fending off obstructive guests, burglary, harsh judgement of your floral decoration, and death. Can you make it all the way through the evening without disaster? Take up your champagne and mini-quiches and prepare to embrace chaos.
Keep up to date with Distinctly Regrettable Eventualities by following: Twitter | Instagram
Raising Hell by Raphael Pimlott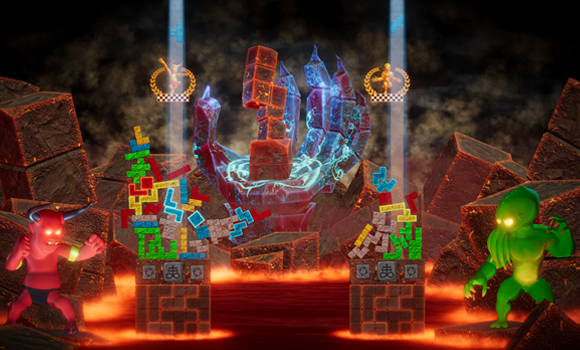 Raising Hell is a fast paced, real-time strategic chaos-party construction versus battler, where the player chooses their 'hero' from a range of evil deities and must overcome opponents to determine who is most malicious of them all. Players build temples to their own infernal egos using the souls of the damned by placing coloured blocks, themed to each character. Structures must reach and hold objective points (altars) before their rival in order to win a battle. Adapting to your enemy's strategy may be key if players want to ensure their victory and be crowned the most evil ruler of all!
Keep up to date with Raising Hell by following: Twitter | Instagram
Moon Eleven by Matt Kelsey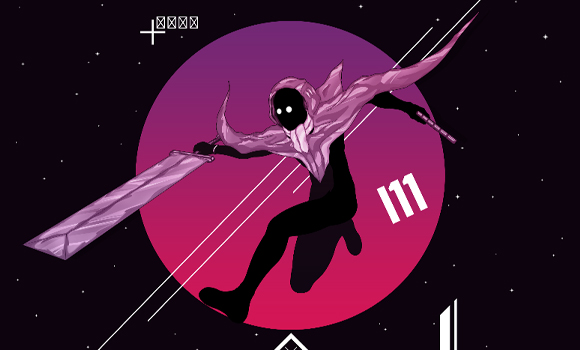 Moon Eleven is a boss battle hack and slash, set in a fictional universe. The game centres around a shadow entity named Silhou, as he battles the 11 heroes of Moon Zeta to uncover his true identity. Moon Eleven is still in early development and its current key factor is the simple ability to jump.

Keep up to date with Moon Eleven by following: Twitter | Instagram | Facebook
Regression by Ioannis Pitsikalis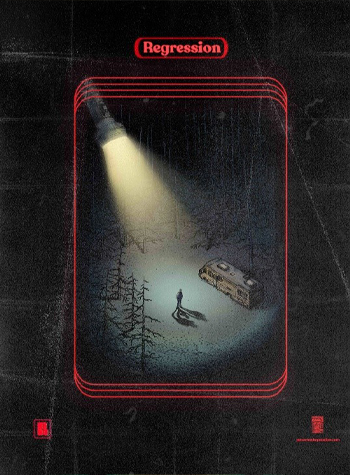 A first-person adventure, Regression sees character Owen heading to Alaska in his camper van and he doesn't plan on coming back alive. One final listen to the last remnant of his parents, a police recording of the 9-1-1 call he made on the night of their deaths, unearths painful repressed memories of that fateful incident. The recording sends him into a bizarre hallucination that is a manifestation of his childhood trauma. Will Owen have a breakthrough and escape or succumb to his demons?
Keep up to date with Regression by following: Twitter | Youtube
Another by Jack Kheir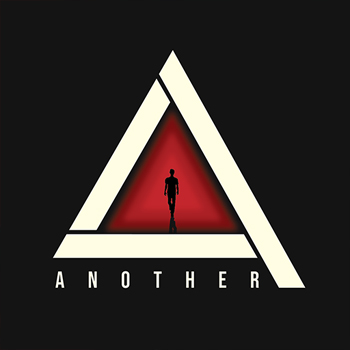 Another is a first-person puzzle platformer, following Gray on his journey whilst he discovers his inner powers in an alternative reality. Gray finds himself in a mysterious world unlike his own and his only option is to navigate the world using his wit and abilities. Along the way, Gray will encounter unique worlds that present their own set of challenges to test him but also reveal more about why he is there and what is required of him, where he will find out that nothing is as it seems.

Keep up to date with Another by following: Twitter | Instagram
Disconnected By Xu He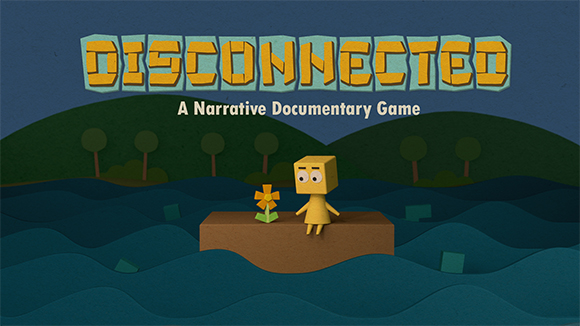 Disconnected is a narrative documentary game telling the story of an autistic girl called Yo, by various game mechanics, such as platformer game and jigsaw puzzles. Players will hear voices from real autistic people telling their own stories – the students interviewed four autistic people for the voiceover of Disconnected.
Keep up to date with Disconnected by following: Twitter
Applications are open until 20th October 2019 for both the two-year Games Design and Development MA and Marketing, Distribution, Sales and Exhibition MA. The courses start in January 2020.
For more information on the courses and to arrange meetings at EGX 2019, please email: games@nfts.co.uk.
To download images click here.
Press Contact:
Mirinda Dawkins, NFTS Head of PR and Communications
MDawkins@nfts.co.uk / 01494 731 403.

About the National Film and Television School
Recipient of the 2018 Outstanding Contribution to British Cinema BAFTA, the NFTS is one of the world's leading film, games and television schools. It has been cited by some media as one of the top five film schools globally and by one as the No.1 international film school. In 1967, the government recommended the creation of a national film school for the UK and in 1971 the National Film School opened its doors for the first time focussing on postgraduate education. In the 1980s, the school officially changed its name to the National Film and Television School to incorporate the demand for courses in television production and has since added games to its remit.

NFTS prides itself on producing world-class, award-winning industry leaders. It has more Student Academy Awards (Foreign Category) than any other film school. NFTS students and graduates also regularly win BAFTAs and have won the short animation category for the five years in a row. Other prestigious accolades include multiple Grierson Award for Best Student Documentary, as well as numerous Royal Television Society student awards and Annecy Animation Awards. NFTS graduates have gone on to win eleven Oscars and 138 BAFTAs with alumni including cinematographer, Roger Deakins (Oscar winner and 13 times Oscar nominee); BAFTA winning director, David Yates, (best known for directing the Harry Potter films); Oscar winning animator Nick Park (creator of Wallace & Gromit), Oscar winning composer Dario Marianelli and BAFTA winning director, Lynne Ramsay among others. The NFTS is a registered charity (313429). For more information see www.nfts.co.uk.