Melting Pot, a show created by NFTS Directing and Producing Television Entertainment MA students, has been optioned by Zig Zag Productions, one of the UK's foremost independent television production companies.
Directed by Lavinia Scifoni and produced by Ollie Adewusi, Melting Pot (now retitled by Zig Zag as Bait Britain)- a satirical sketch show that focuses on millennial and multi-cultural society - was snapped up by Zig Zag Productions after they saw it at the NFTS TV Entertainment Showcase at Channel 4.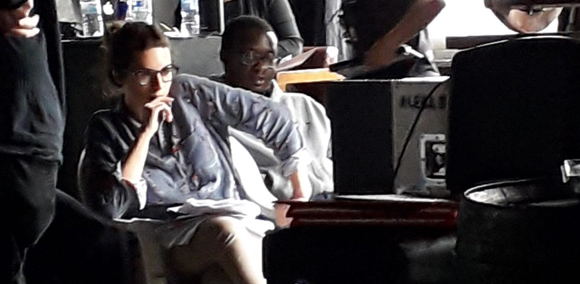 Lavinia said of the inspiration behind Bait Britain (formerly Melting Pot): "Ollie and I shared a common goal in making funny content that reflected modern day society and that could easily relate to a broad range of audiences. Our points of views were different but the combination of the two resulted in a very strong outcome. We had fresh ideas that could resonate with people coming from all sorts of backgrounds and I think that is what made us stand out."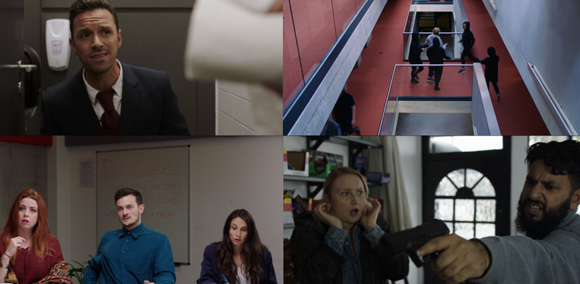 On what it means to have their show optioned, Lavinia said: "It's certainly flattering to know that all the effort and sacrifice that we put into making this project didn't go to waste! I'd say that passion and trust played a huge role in this. Being optioned isn't the end for me, of course, just a tiny step towards my final goal. I'm grateful to the NFTS and my HOD for supporting me through my journey towards gaining this small but very rewarding achievement."
Ollie said: "It feels great to have something we worked so hard on be recognized by a company such as Zig Zag. Having this show optioned just as my course at the NFTS finished has given me a lot of confidence moving forward as I begin my career in the television industry."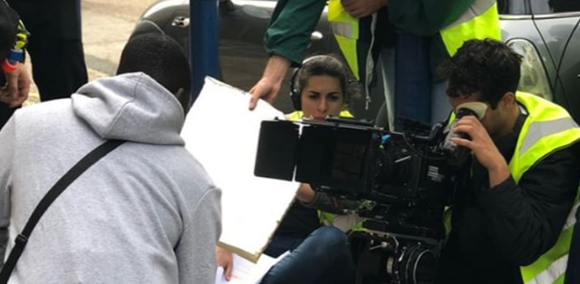 Andy Scott, Head of Entertainment, Zig Zag Productions says: "When I saw the hilarious sketches that Ollie and Lavinia had written and directed, I knew that there could be a hit comedy series in this. The gags are aimed at a young audience but they're universal and connect with anyone who lives in Britain today. It's the first time I've seen comedy from the NFTS but hopefully won't be the last!"
The NFTS Crew:
Director - Lavinia Scifoni Producer - Ollie Adewusi Cameras - Michael Filocamo, Brenden Freedman Production Manager - Alessandra Gonnella Production Co-Ordinator - Lisa Killeen Sound Recordists - Ben Band, Robert Wynne Sound Designer - Inês Adriana Dubbing Mixer - Jose Pablo Ramirez Composer - Roshan Gunga Graphics & Titles Designers - Isaac Edeh, Didi Blackhurst Colourist and Online Editor - Cécile Ceppi
If you would like to follow in Lavinia and Ollie's footsteps, find out more about the NFTS Directing and Producing Television Entertainment MA at www.nfts.co.uk/TVEnt