This year's NFTS Graduation Showcase, sponsored by Netflix, is shaping up to be very exciting indeed.
There is a month of events including three days of screenings and presentations at Picturehouse Central from February 25th to the 27th as well are dedicated showcases for Writing and Producing Comedy, Television Entertainment, Screenwriting and Production Design. Screenings and presentations taking place at Picturehouse Central include Fiction; Documentary; Animation; Science and Natural History; Television Entertainment; Marketing, Distribution, Sales and Exhibition; Film Studies, Programming and Curation; Sports Production; Games Design and Development; Commercials and Creative Producing for Digital Platforms.
Here's a glimpse into the documentaries we have on show this year:
Beyond the North Winds: A Post Nuclear Reverie: Beyond the North Winds is a hybrid documentary about the decommissioning of a nuclear plant in Scotland. Tracing the journey of a fictional character who disappears while working at the reactor, the film explores our relationship with technology, myth and landscape.
The Team: Director/Producer/Additional Cinematography Natalie Cubides-Brady, Cinematographer Sebastian Cort, Production Manager Alana O'Neill, Editor Jamie King, Sound Recordist Ben Band, Sound Designer/Dubbing Mixer Ben Goodall, Composer Andreas Gutuen Aaser, Compositor Ysabel King, Online Editor Michael Pearce
City of Children: What is it like to grow up in a place that has been forgotten? Tyler, a 16-year-old boy who has never attended school, guides us through an estate in the north of England.
The Team: Director/Co-Producer Arantxa Hernández Barthe, Co-Producer/Production Manager, Megan Randle Camera Molly Manning Walker, Co-Editor Celina Øier, Sound Recordist Bridget Bradshaw, Sound Designer/Dubbing Mixer Edward A. Guy, Composer Will Turner, Colourist And Online Editor Liz Glennard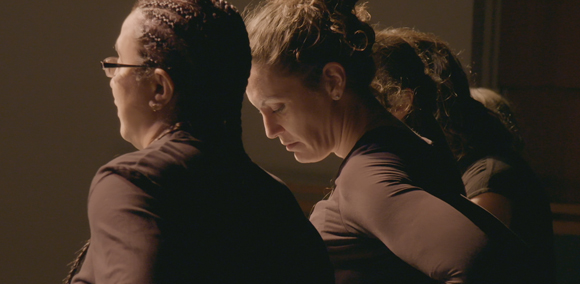 In My Own Skin: Set in Boston, USA, we enter the unique world of a quirky dance group for women in opioid addiction recovery. With intimate insight, twists and turns in their stories and the women's witty sense of humour, the journey we go on with them, is one made of laughter and tears.
The Team: Director/Producer/Camera Bryony Wigley, Production Managers, Sofia Rossi, Madeleine Sara Editor Robin Whalley, Sound Recordist Carys Ellis, Sound Designer/Dubbing Mixer Adam Douglas Jones, Composer Stephanie Taylor, Colourist And Online Editor Ysabel King
Miu: These are the final days of Miu, a colorful young man who moved to London from Hong-Kong to become an Architect. Exploring the anonymity of being a foreigner in a big city and how easy it is to lose your way.
The Team: Director/Co-Producer Yaël Lotem , Producer Kate Phibbs, Camera Yaël Lotem, Alana Mejia Gonzalez, Production Manager Elisa De Pasquale, Editor Mirjam Jegorov, Sound Recordist Chris Morris, Bridget Bradshaw Sound Designer/Dubbing Mixer, Kevin Langhamer, Composer Roshan Gunga, Colourist Liz Glennard, Online Editor Andrea Lo Priore
Mother Wolf: Night time. One pregnant woman is walking up the wildest mountain range in Croatia. Where is she going?
The Team: Director/Producer/Camera Eva Kraljevic, Production Manager Silvia Villalba, Editor Sighvatur Kristinsson, Sound Recordist Ryan Beauchamp, Sound Designer/Dubbing Mixer Ioannis Spanos, Composer Rachael Philip, Colourist And Online Editor Michael Pearce
Playhouse: Playhouse is a dive into the absurd world of two female lovers, as they experiment with notions of power and representation, playfully alternating between who is in charge and creating a film within the film.
The Team: Director Adda Elling, Producer Teodora Shaleva, Camera Alana Mejia Gonzalez, Production Manager Palma Derzsi, Editor Stella Heath Keir, Sound Recordist Chi Limpiroj, Sound Designer/Dubbing Mixer Inês Adriana, Composer Thomas Ross Fitzsimons, Colourist And Online Editor Liz Glennard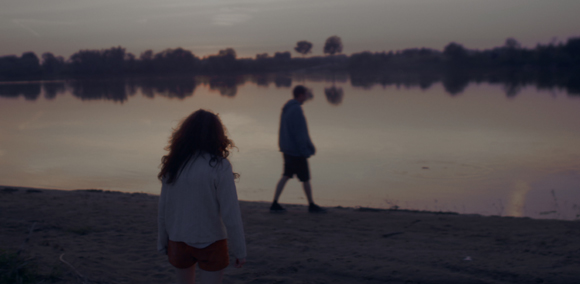 Ravens: Ravens is an intimate journey in the life of a modern feminist who has never stopped being a hopeless romantic. It is a reflection on the nature of love, sex, relationships, and gender roles for a generation that having freed itself from the chains of tradition, is still struggling to find a new way to organise their lives.
The Team: Director/Camera Karl Forchhammer, Producer Ludovico Zanette, Production Manager Carla Tarnawski, Editor Francesco Cibati, Sound Designer/Dubbing Mixer Adam Shuttleworth, Composer Marisa Cornford, Colourist and Online Editor Liz Glennard
Salvation: A village in Sicily lost 90% of its population over several decades due to emigration. When migrants started to cross the Mediterranean to get to Europe via Italy, the mayor saw an opportunity to save the village from oblivion and invited them to settle and bring the village back to life. Families and individuals from all around the world arrive and starting living in the empty houses. After a decade without any children being born in the village but with many deaths and funerals, there are now eight new babies. The locals are happy about the village returning to life and are welcoming to the migrants. But are the migrants going to stay in Sutera and save it? Or is the village saving the migrants?
The Team: Director/Co-Producer Nikola Ivanovski, Co-Producer Elisa De Pasquale, Camera Ronnie McQuillan,Production Manager Elisa De Pasquale, Editor Vera Simmonds, Sound Recordist Nicholas Olorenshaw, Sound Designer/Dubbing Mixer Sean McGarrity Composer Anna Katharina Bauer
The Cowfoot Prince: "Sierra Leone is the country I hate to love." The Cowfoot Prince follows Usifu Jalloh, a Sierra Leonean Storyteller, from his adopted home in London back to the village where he was born. The journey charts his complex relationship with the country that is responsible for the execution of his father, and for the wisdom and skills he uses to inspire hope in a younger generation.
The Team: Director/Producer/Camera Bex Singleton, Production Managers Elisa De Pasquale, Stephanie Faucher, Editor Chloe Hardwick, Sound Recordist Bálint Csáki, Sound Designer/Dubbing Mixer, Jose Pablo Ramirez, Composer Adam Price, Colourist And Online Editor Liz Glennard
More information on the NFTS 2019 graduation showcase can be found at www.nfts.co.uk/gradshow