NFTS Grad Show 2019 – Games
This year's NFTS Graduation Showcase, sponsored by Netflix, is shaping up to be very exciting indeed.
There is a month of events including three days of screenings and presentations at Picturehouse Central from February 25th to the 27th as well are dedicated showcases for Writing and Producing Comedy, Television Entertainment, Screenwriting and Production Design. Screenings and presentations taking place at Picturehouse Central include Fiction; Documentary; Animation; Science and Natural History; Television Entertainment; Marketing, Distribution, Sales and Exhibition; Film Studies, Programming and Curation; Sports Production; Games Design and Development; Commercials and Creative Producing for Digital Platforms.
From puzzle-games and side-scrollers to strategy games and story-driven experiences across desktop platforms and handheld devices, here's a glimpse into the Games we have on show this year: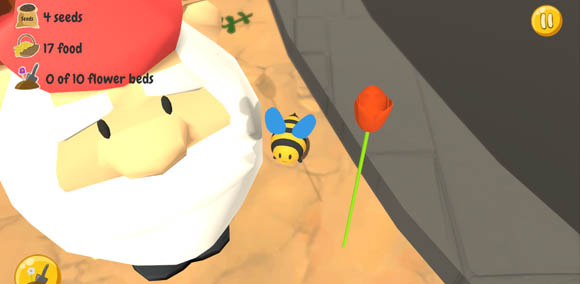 Bee Kind: Bee Kind is a cute and relaxing game about bees, pollination and feeding the hive. Guide your bee through a colourful world of plants and flowers, explore the garden, and find food for the hive.
The Team: Designer/Developer/Producer/Story/ Level Designer Hannah Rose Burdett, Composer Marisa Cornford, Graphics & Titles Designer Christopher King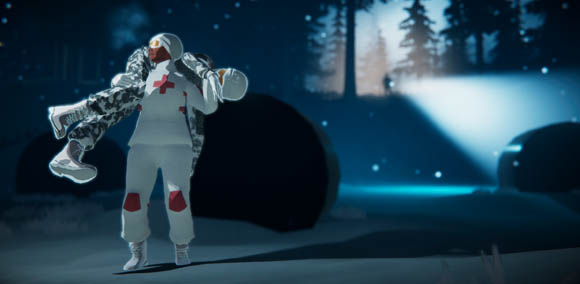 Deserter: A Game of Sorority: Deserter: A Game of Sorority is a dark narrative experience in which a military nurse must carry an unconscious soldier through snowy occupied farmland to safety. Through detailed world building and tense action sequences, players will uncover clues about the sinister secret that binds the two women.
The Team: Designer/Developer/Story Daisy Fernandez Producers Priya K. Dosanjh, Ludovico Zanette Writers Daisy Fernandez, Jessica Sinyard Consultant Cinematographer Daniel Morgan Production Designers Tessa Flanagan, Gabriel Robertson, Sound Designers Edward A. Guy, Ioannis Spanos Composer Roshan Gunga, Marketing and PR Alexandre Ermakov, Graphics and Titles Designer Shane Lim, Digital Content Producer Meg Fozzard, CG Artists Leonardo Bonomi Tarani, Raphael Pimlott, Ioannis Pitsikalis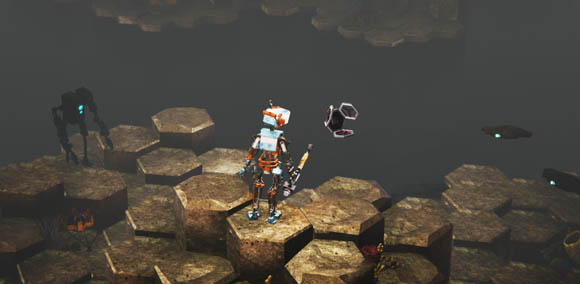 Causeway: A decommissioned robot is pulled from the sea to a sunken, ruined world. Embark on a tactical procedural adventure and discover what happened while you were under the surface, and find out where all the humans vanished to.
The Team: Designer/Developer Niru Fekri-Arnold, Sound Designer Ben Goodall, Composer Stephanie Taylor, Marketing and PR Sam Frazher, Artist Ashleigh Ramirez-Cintron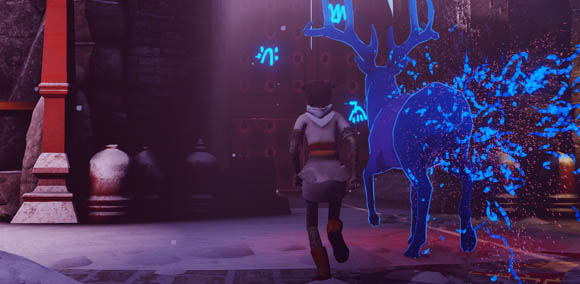 Eternal Spirit: Eternal Spirit is a 3rd person adventure game focused on the life of Izna, A young girl exploring the mysterious world of the Himalayan mountains. She is guided by her spirit animal, a magical blue deer facing cold, darkness, loneliness and fear eventually overcoming these obstacles in her climb to the mountain peak.
The Team: Designer/Developer/Artist Michael Patrick Murray, Producer Yanling Wang, Story Dan Braham, Marketing and PR Natasha Oldham, Sound Designer Edward A. Guy Composer Roshan Gunga, CG Artist Beatrice Mikulskyte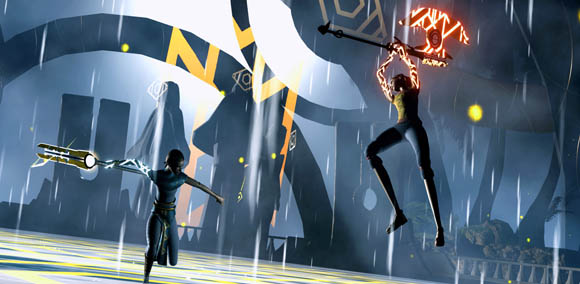 GOLD: A full-3D fantasy fighter set in a post-future world.
The Team: Designer/Developer/Programmer, Thomas Reiffer, Producers Priya K. Dosanjh, Stephanie Faucher Story Megan Cowley, Thomas Reiffer, Writer Megan Cowley, Composer Will Turner, Marketing and PR Wen-Yung Chang, Graphics and Titles Designer Kai Rowlands CG Artists Ashleigh Ramirez-Cintron, Ioannis Pitsikalis, Matt Kelsey, Concept Artist Antonio Niculae, Sound Designer Adam Douglas Jones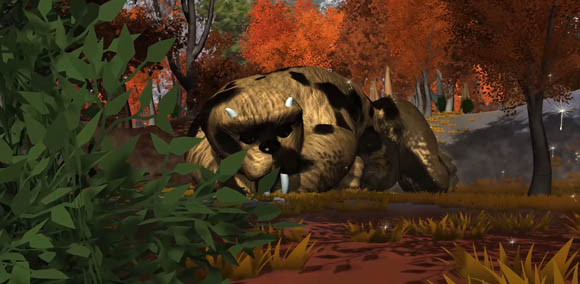 Menagerie Fabulosa: Menagerie Fabulosa is a management sim where the player works at a conservation centre to preserve endangered magical and mythical creatures. The player is the newest hire to the centre and begins their journey as a apprentice keeper working through the ranks until they are the Director of the entire centre.
The Team: Designer/Developer/Story/Level Designer /Cinematographer/Programmer Alex Taylor Producer/Digital Content Producer Grace Low Artist Roxana Loncea, Production Designer/Concept Artist, Antonio Niculae, Sound Designer Ruanth Chrisley Thijssen Composer Rachael Philip, Marketing and PR Vaishagh Sabu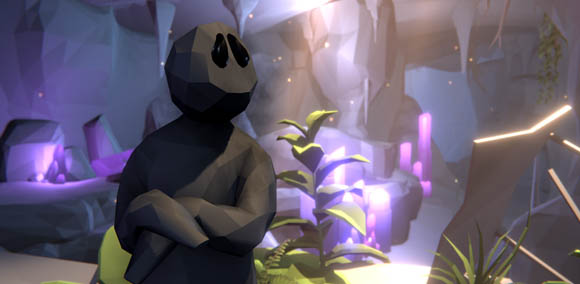 Misfolded: Misfolded is a 2.5D narrative game exploring the importance of memories and the loss of loved ones. You play 'The Monomer', a dark, melancholy and lonely character standing out in the healthy world around him. He unsuccessfully attempts to befriend The Natives, who populate and thrive within his world. As you move through the striking landscape, you solve puzzles and recognise the fragility and unique nature of the mind.
The Team: Designer/Developer/Story/Writer/, Level Designer/Animator/Programmer Timothy Kaufmann, Producer Tom Dexter, Artists Timothy Kaufmann, Gagandeep Kalirai, Concept Artist/Animator Gagandeep Kalirai, Sound Designer Ioannis Spanos, Composer Stephanie Taylor, Marketing and PR Rose Harvey, Graphics and Titles Designer Xanthe Bodington, Digital Content Producer Emilie Dubois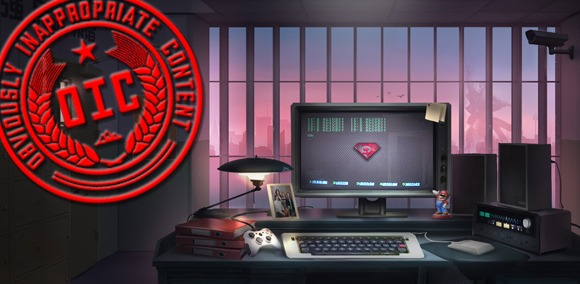 OIC: Obviously Inappropriate Content: Start your career as a game censor and make inappropriate things right.
The Team: Designer/Developer/Programmer Shane Hou Story Shane Hou, Mark Wale, Writer Mark Wale, Concept Artist Qingling Zhang, Sound Designer Tatiana Sanches, Composer Andreas Gutuen Aaser, Marketing and PR Emily Liu, Graphics and Titles Designer Ioannis Pitsikalis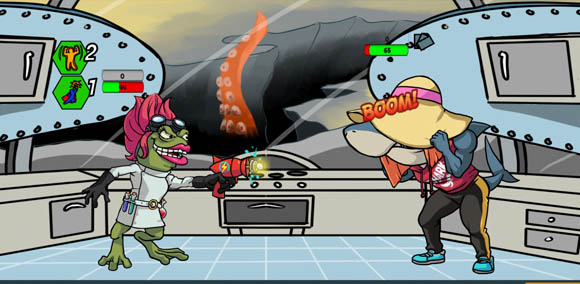 Saturday Supervillain: Take over the world through the evil power of card games and lay waste to the so called "heroes" who dare stand in your way. Mix strategic cardplay with cartoon high jinks in this light hearted card battler for PC.
The Team: Designer/Developer Joel Marshall, Story Jessica Sinyard, Joel Marshall, Writer Jessica Sinyard, Sound Designer Kevin Langhamer, Composer Adam Price, Graphics and Titles Designer Isaac Edeh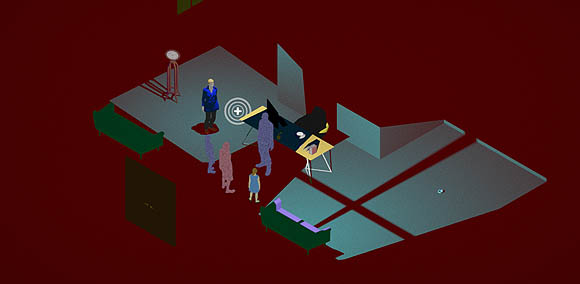 The Echo Chamber: The Echo Chamber delves into the mind of Cara, a woman tortured by the death of her twin brother 20 years ago as she desperately tries to discover what, or who, caused the tragedy. To achieve this she must go back to that time, and piece together memories of her visits to the psychiatric hospital where he was interned, though as she goes deeper the culprit may have been closer to home than she may have initially thought…
The Team: Designer/Developer David Cecil, Producer Said Englund, Writer Mark Wale, Marketing and PR Angelica Ramirez, Sound Designer Adam Shuttleworth, Composer Thomas Fitzsimons, CG Artist Liam Wedge
More information on the NFTS 2019 graduation showcase can be found at www.nfts.co.uk/gradshow