Welcome to our next NFTS story, a series of blogs featuring our alumni talking about where they were before they came to the School and where they are now (follow the series by using the #NFTSStories hashtag across Twitter and Instagram). Maureen Gueunet graduated from the Film Studies, Programming and Curation MA in 2018 and is now working at online SVOD platform, MUBI.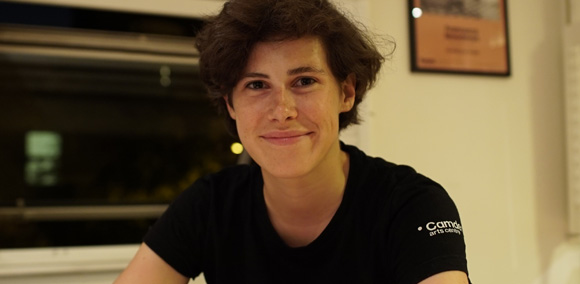 What were you doing career/ job wise before applying to the NFTS? Between the time I finished my undergraduate studies and the time I applied to the NFTS (which amounted to about a year and a half), I did several internships in film festivals or cultural institutions, before working part-time in a cultural centre while applying to jobs in the film industry. I then heard about the course and applied to the NFTS!
What are you doing now? I am now working at MUBI, an online SVOD platform which shows 30 films at any one given time, with a new film being picked every day and staying on the platform for 30 days only. The films are hand-picked by programmers, and include films from festivals around the world, but also retrospectives, special series, and classic films. I work there as a programming assistant, helping the programmers in their tasks. My role involves changing and checking the film pages of the films that will be showing next (we are also a film database), to reporting on how the films are performing, doing some research to assess films, writing programme notes for films and special series, but also watching submitted films or pre-selecting films for specific cycles, for example for our partnership with the Oberhausen film festival, a German short film festival with who we collaborate every year to show some of the films from their competition.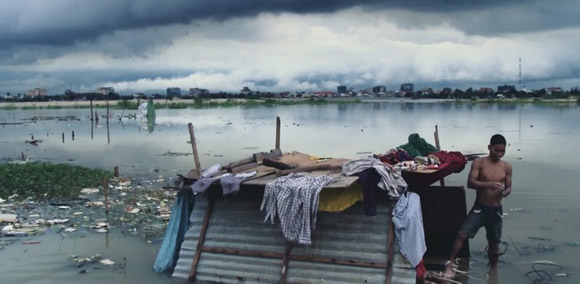 How has studying at the NFTS helped you in your journey to your current career? The course at the NFTS helped me in so many different ways, first of all through the course I developed a much stronger and wider knowledge of film and film theory, introducing me to many filmmakers or film practices I had never heard about before. Second of all, the chance to meet members of the industry and being taught by people who are involved in it was invaluable. The practical side of the course was very useful in understanding the workings of film distribution and exhibition, which can be difficult to grasp unless one is working in it. Finally, all the different projects, workshops and practical exercises were instrumental in finding my own voice as a programmer, attempting to discern my own interest and the angle I would want to approach when curating film, while always feeling supported and encouraged by my tutors in my endeavour to develop my own creativity.
What advice would you give to an aspiring NFTS student? I would advise them to take the opportunity of being at the NFTS to be as creative as possible, and take every chance they get to meet people from the industry, share ideas, work through internships or doing some pre-selection for festivals–every experience or encounter can later be beneficial in developing one's ideas, or inform their future projects!
But I would also invite students to get to know the different film incentives that exist in London, and find a way to take part or support film clubs or festivals. London has a really vibrant film culture which works outside of the more formal circuits of distribution, which triggers very interesting specific programming.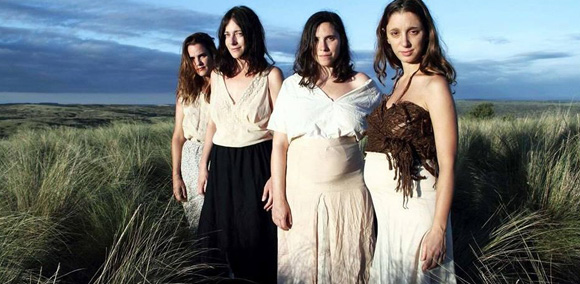 If you were stranded on a desert island, which film, TV boxset or video game would you take? Tough one… instead of choosing one of my favourite films I've already watched many times, I would take the new film by Argentine filmmaker Mariano Llinás, La Flor; it premiered at the Buenos Aires Film Festival earlier this year and it's 14 hours long… so I'll have plenty to watch, and I'm sure it will be wonderful. I might as well be practical about this right?
Online curated cinema MUBI is now free for film students. Visit mubi.com/filmstudent and enter your email to start watching the world's best films.
For more information about the NFTS Film Studies, Curation and Programming MA, please visit www.nfts.co.uk/filmstudies - apply by July 7th 2019 to start in January 2020.