Welcome to our latest NFTS story, a series of blogs featuring our alumni talking about where they were before they came to the School and where they are now (follow the series by using the #NFTSStories hashtag across Twitter and Instagram). Briony Tanner has just graduated from the NFTS Marketing Distribution Sales and Exhibition MA and has already secured a role as Marketing Co-Ordinator at Thunderbird Releasing!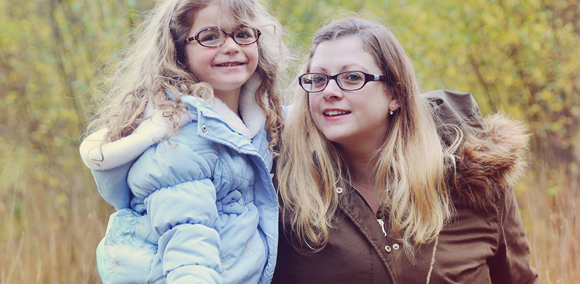 What were you doing before you came to NFTS? Before I came to the NFTS I was a projection manager at a cinema in Woking. The cinema is part of the ATG theatres group and it was the only cinema they owned. I was in this job for 13 years and started working in 35mm and then managed the change to digital cinema.
What are you doing now? As of January – right after finishing my masters - I was offered a job at Thunderbird Releasing as a marketing co-ordinator. I love their range of films and am really enjoying managing the creative for the DTV titles.
Tell us about your new role – what's a typical day like? At Thunderbird we work remotely which means my day starts with doing all the mummy jobs I need to do before work such as the school run which I am incredible luckily to be able to do. I log on and check emails followed by checking the status of any Facebook ads I might be running followed by checking the status of my DTV titles. I also see if the website needs to be updated and add any new materials to website such as YouTube. Around lunch I post on social media about either a theatrical release or any DVDs we have out that week. As a team we have a virtual catch up and once a week we all meet in person to talk about both theatrical and Home ent releases. I'm also very lucky to attend screenings of our titles and write up any notes regarding release.
Can you tell us about any projects you're working on? I am currently working on social assets for the film High Life including embracing the assets that were provided by A24 and making them work for us. In DTV world I'm looking after about five titles which need DVD inlays, digital pack shots and social assets for when they are released.
How has studying at the NFTS helped you in your journey to your current career? Studying at the NFTS has given me the confidence to know what I'm talking about and the knowledge of how the processes work. I have also found myself working with people I have met along the course such as industry speakers. The networking was fantastic and an absolute godsend due to being a new person to this job. Having the NFTS on my CV really helped.
What advice would you give to an aspiring NFTS student? Just apply and see what happens. I was in a full time job with a young family to support but the NFTS really helped with the support I needed to balance home and school. Also listen and take in everything everyone tells you. Make notes!!! Ask questions and keep in contact with people! You never know when you might meet them again!
If you were stranded on a desert island, which film, TV boxset or video game would you take? I would take Greys Anatomy hands down!
For more information about the NFTS Marketing Distribution Sales and Exhibition MA, please visit www.nfts.co.uk/marketing and if you're inspired by Briony's story, apply by 7th July 2019 to start in Jan 2020.