Welcome to our latest NFTS story, a series of blogs featuring our alumni talking about where they were before they came to the School and where they are now (follow the series by using the #NFTSStories hashtag across Twitter and Instagram). Kat Butterfield graduated from the Writing and Producing Comedy Diploma in 2016 and has since written sketches that have aired on the BBC and has recently been commissioned to write, direct and produce a series with fellow NFTS graduate, Daniel Audritt, for Comedy Central.
What were you doing career/ job wise before applying to the NFTS? I spent a large part of my early twenties in my home town in Lancashire fundraising for a charity before deciding to follow my dream of getting into comedy. I moved down to London on my own and started working at a charity known for its comedy - Comic Relief. I was working in the marketing and PR team and really wanted to get into comedy writing and production but didn't know where to start. As I was working full time it was great to do a course that I could study in my free time and start to build up my writing and producing skills. I went from writing just for myself, for fun, to writing full scripts that I was seeing get performed, and being introduced to industry guest speakers. The course helped me build confidence in my ability and what was also really valuable was the chance to be around other people who loved comedy and to start collaborating. Being a part time course, it was a great exercise in discipline and sticking to deadlines with a proper job on the go at the same time. It takes a long time to ever make any actual money from comedy writing so you need to get used to it being an 'on the side' job for quite some time.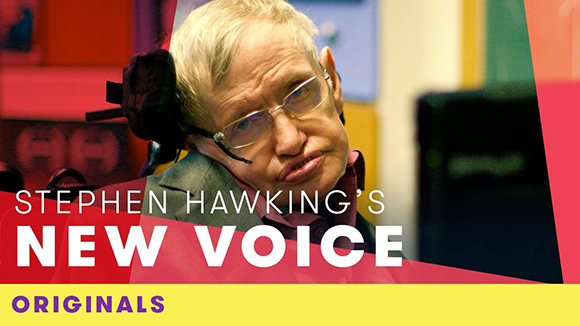 What are you doing now? After completing the course, I had my graduate project sitcom script optioned by a production company, then went on to pitch a load of sketch ideas to Comic Relief, which is where I met fellow NFTS comedy graduate Daniel Audritt. We teamed up and wrote a number of sketches together including 'Stephen Hawking's New Voice' which aired on BBC One for Red Nose Day. We then wrote and produced 'A Modern Dating Horror Story' which went viral and was viewed 150 million times worldwide. We then formed a small production company, BoxJack Productions and worked with agencies to make a number of funny branded content sketches online. I also formed sketch group Northern Power Blouse with my classmates Cassie Atkinson and Charlotte Pearson, performed in Edinburgh, and this year I was shortlisted for the BBC Caroline Aherne Funny Northern Women Bursary. Earlier this year, Daniel and I were commissioned by Comedy Central to make 'Modern Horror Stories' - an eleven part sketch show series, which we wrote, directed and produced, with our Comic Relief boss Jon Aird exec producing. The series will go out from 16th August on Comedy Central UK's Facebook page and website. Of everything I've done since completing the course, having my own series commission is the highlight, and we've worked incredibly hard to make it as funny and well made as it possibly can be.
How has studying at the NFTS helped you in your journey to your current career? It definitely set me off on the path to the career I have right now, as it helped me turn a fun hobby into a skill. The course gave me regular deadlines and a range of different subject areas to try and master - this meant that by the end of the course I had written multiple sketches, jokes, treatments, entertainment formats, produced a live showcase and written a number of pilot sitcom scripts, one of which was shortlisted for the TriForce WriterSlam award and one which was optioned by a production company. I'm always using the skills I learnt on the course, and the prestige of the school also helps when you're pitching yourself and your ideas to producers or companies.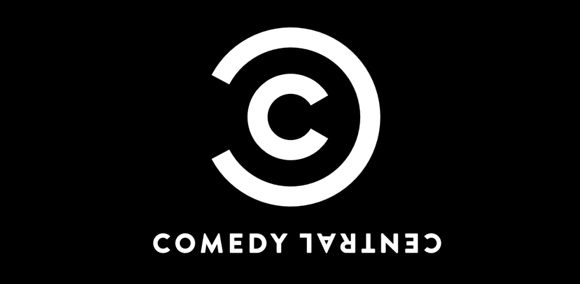 What advice would you give to an aspiring NFTS comedy student? I would say that you'll get out of this course what you're willing to put into it. Course leader, Bill Dare said to us in our first class that comedy writing is just like playing the piano - you wouldn't expect to sit down and be able to start playing perfectly immediately - it takes a lot of time and practice, like with any other skill. If you put the time and effort in and are willing to accept that most of what you write will probably be terrible then you'll eventually get there. You have to really want to work in comedy, be motivated enough to find your own opportunities and be willing to do it for the love of it as there's not a lot of money to be had in the industry. And finally, I'd say keep writing - you'll need to churn out a tonne of ideas because only a small handful of those will ever get anywhere, so keep going. Don't be afraid of the blank page or screen, just type out any old crap to get your brain working, then chip away at it and eventually it'll morph into something you're really happy with.
If you were stranded on a desert island, which film, TV boxset or video game would you take? I'd probably pop on the Curb your Enthusiasm box set and spend my days deconstructing all of the plots as I think the way the storylines weave together is just lovely and very satisfying.
Check out Modern Horror Stories on the Comedy Central website www.comedycentral.co.uk