Welcome to our latest NFTS story, a series of blogs featuring our alumni talking about where they were before they came to the School and where they are now (follow the series by using the #NFTSStories hashtag across Twitter and Instagram). Marie Medevielle graduated from the Script Development Diploma in 2018 and has since set up her own script editing company, Lemon Cake.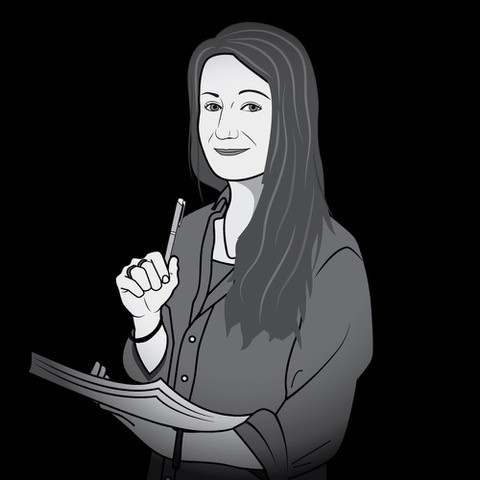 What were you doing before applying to the NFTS? I was working as a creative writer in advertising in Amsterdam. I got to meet tons of inspiring minds over there, which was fantastic, but I also started feeling the need to develop my own writing in longer storytelling forms, outside its application for brand storytelling only. So I joined a writers' workshop in the evenings, to meet like-minded peers and to really explore the depths of fiction and storytelling. I became so invested in the workshop, that I started considering pursuing studies in creative writing in London - a city I'd long been wanting to move to. In parallel, I met a British screenwriter who was part of the workshop in Amsterdam, who noticed my love of writing, for cinema and for editing other people's stories. He told me about the Script Development Diploma at the NFTS, which sounded to me like a perfect match in combination with the other creative writing MA courses I was also considering and got accepted to.
What are you doing now? After following the Script Development course at the NFTS, I decided to take time for myself and go explore the industry in LA. Having a few contacts over there I knew I could use this time researching and understanding the industry, and use the insights I would get to develop my final project with the NFTS - thanks to the many festivals, industry meetings, conferences, seminars, but also thanks to the huge amount of resources available at the Writers Guild Fondation library. Following these months of research, and inspired by my experience in LA, I created my own company in France, Lemon Cake, to work as an independent script editor. It clearly isn't easy thing building a name in this oversaturated industry; but I love what I do and wouldn't trade it for anything else. I got asked to join the panel of a screenplay awards in LA. I feel very, very lucky to have the chance to meet so many young and talented writers each day.
How has studying at the NFTS helped you in your journey to your current career? I would never be where I am today if I hadn't attended the NFTS course. Ever. What I've learned in the NFTS programme - understanding what makes a script a great script - has empowered me to provide keen feedback on the work writers produce, with always the idea in mind not only to analyse but also offer tools to move the project further. One well-known difference between the industries in the US and in Europe is that producers in the US have usually a much bigger say on what the story should be. They tend to be very instructive, whereas the approach in Europe is somewhat more analytical. The NFTS training is somewhere between the two, I feel. Development is not taught in the US the way it is at the NFTS but the skills which we develop at the NFTS as future script developers are in fact highly in demand over there, which makes my diploma here highly valuable and valued.
What advice would you give to an aspiring NFTS student? Do it! Get your camera, eyes, brains and pens out and do it. Nothing ventured, nothing gained.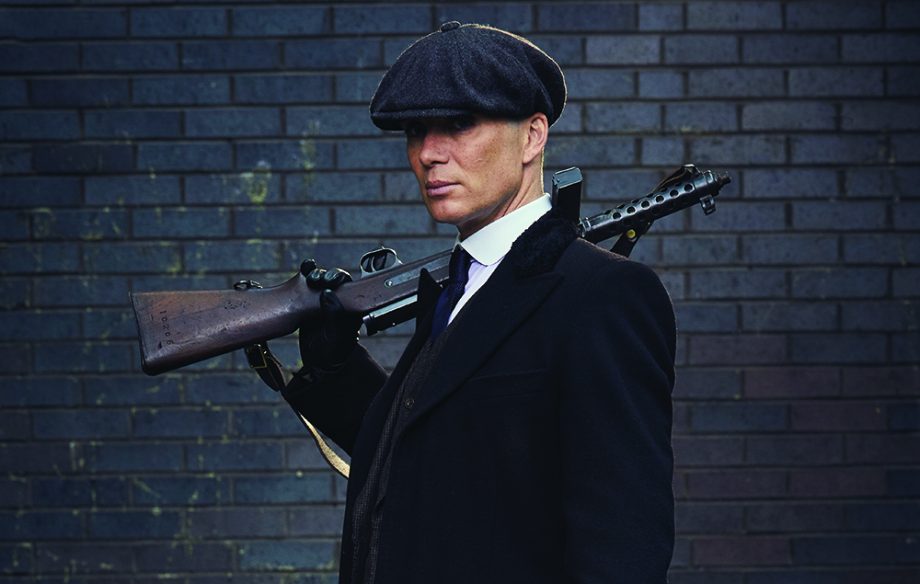 If you were stranded on a desert island, which film, TV boxset or video game would you take? There would probably be a Peaky Blinders boxset lying around somewhere with a few Stranger Things episodes lost in them. There would be a luxury case of The End of The F***ing World, with pictures, posters and quotes of it stuck on the box. There would be Drive, there would be all of Lynne Ramsay's work. And there would be scripts. Loads of scripts. Piles. Tons!
Please visit www.nfts.co.uk/scriptdevelopment and www.lemoncake.ink to find out more.