Welcome to #NFTSStories, a series of blogs featuring our alumni talking about where they were before they came to the School and where they are now (follow the series by using the #NFTSStories hashtag across Twitter and Instagram).
Hosea Ntaborwa graduated from the NFTS Location Sound Recording Diploma in 2016 and has since worked on a whole host of blockbusters including Mission: Impossible 6, Spider-Man 'Far From Home', Peter Rabbit 2 and 1917.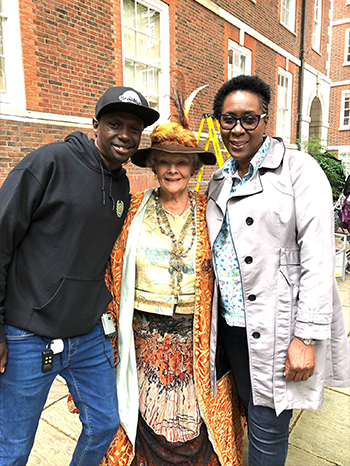 What were you doing before applying to the NFTS?
I was freelancing as a sound engineer while working at River Island.
What are you doing now?
I'm a 2nd Production Sound Assistant now, mainly on feature films working as part of the sound team on set. Projects I've worked on include Mission Impossible 6 - Fallout, Spider-Man - Far From Home, Maleficent 2, The Voyage of Doctor Dolittle, Hobbs & Shaw, 1917 and the upcoming Blithe Spirit. The project I'm most proud of working on is Mission Impossible 6. On that production, I got to work with my mentor and the best sound mixer of all time on a highly technical and ground breaking job for production sound. We were recording dialogue for the first time at 3000 feet altitude in the air for Tom Cruise's Halo jump scene in Abu Dhabi!
How has studying at the NFTS helped you in your journey to your current career?
Studying at NFTS is the best education I've ever had in my entire life. I've never had so much fun while learning. NFTS gives you all the tools you need to have successful career in the industry. Especially for someone with my background with no connections NFTS was the only way I could break into the film industry. NFTS turned my dream into reality!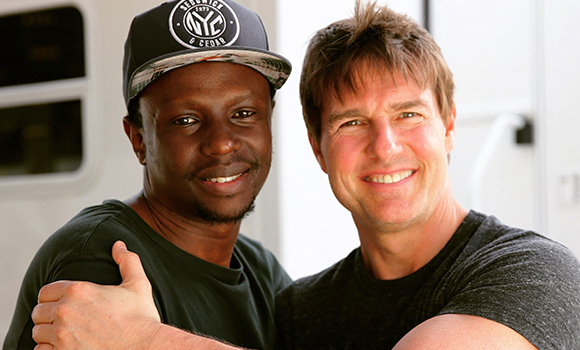 What advice would you give to an aspiring NFTS student?
If you want to make it in the film and television industry there's no better school out there than NFTS.
If you were stranded on a desert island, which film, TV boxset or video game would you take?
Film - The Godfather Trilogy; TV boxset - Fresh Prince of Bel-Air / Only Fools and Horses; Video Game - FIFA 2019.
Apply today for the NFTS Location Sound Recording Diploma!
Run in partnership with the BBC
Only Postgraduate course of its kind in the UK
Taught exclusively by practising professionals
Graduates have been employed on recent television productions including Ashes to Ashes, Midsomer Murders and Holby City, and films including Harry Potter and the Deathly Hallows Part 2, World War Z and The Best Exotic Marigold Hotel.
Find out more here.
Apply before 9 July 2020 to start the course in January 2021
Republished 26/06/2020
Originally published 02/04/2019