Welcome to our latest NFTS story, a series of blogs featuring our alumni talking about where they were before they came to the School and where they are now (follow the series by using the #NFTSStories hashtag across Twitter and Instagram). Tim Kaufmann just graduated from the NFTS Games Design and Development MA in February and already landed a job in the industry as a Developer at Factory 42. Tim is not alone – a fantastic 90% of this year's Games Design graduates are already working in the industry!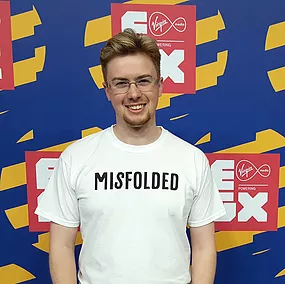 Tell us about your new role? While there have been multiple offers of funding to help complete my grad project, I wanted to first gain a greater expertise and experience in the games industry. I am currently applying the full range of my skills working as a Developer at immersive and television content production studio, Factory 42 in London. In the future I will focus on creating my own titles in my own studio, which is the very reason I moved into games in the first place.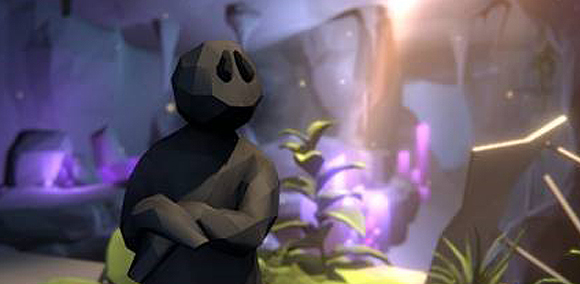 What is a typical day like? A typical day of work begins with a short stand up meeting with the entire development team where each of us describes what they achieved yesterday and hope to achieve today. With these goals set, it's time to jump into the game engine. Since I am currently building Mixed Reality experiences, most of my day is spent with a pair of Magic Leap goggles on my head as I test out its various functions and features.
Can you tell us about any projects you're working on? The new projects I'm working on are two enormous immersive experiences for the Natural History Museum and Science Museum Group. These experiences will use a combination of mixed reality, live theatre, sensory interactions and museum artefacts. More info here: https://www.factory42.uk/dinosaurs-and-robots
How has your time on the Games course helped you with your career? Thanks to the NFTS I am able to confidently step out into the industry as a professional Games Designer and Developer. I am able to work effectively as part of a team, apply my skill set to freelance work, offer teaching to new students and, importantly, pursue my own creative interests.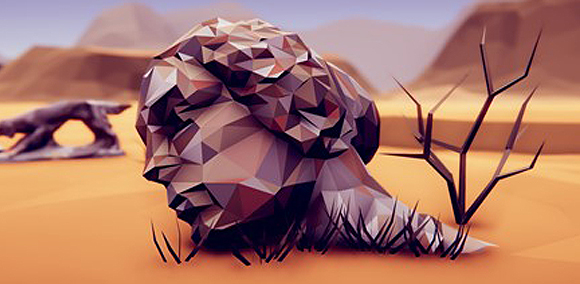 Why would you recommend the Games Design and Development MA? Before starting at the NFTS I knew nothing about how to make games. With no knowledge of game engines, modelling tools, coding, animation or production the prospect of entering into the industry seemed like a fantasy. I would still feel this way were it not for the incredible education I've received thanks to this Masters course. The MA has given me a firm understanding in every aspect of Games Design and Development. The NFTS, more so than anywhere else, supported me in pursuing my own ideas and provided extensive contact with industry experts. Standing with my team next to our graduation game at EGX was a big highlight that I will treasure for the rest of my career.
What advice would you give an aspiring NFTS student? Never be waiting for someone else to show you what to do next. This is a postgraduate course and you're working to a high industry standard, so take every bit of initiative to learn as much as you can. Get to know everyone in other departments as well, they will all be able to add their expertise to your projects.
If you were stranded on a desert island, which film, TV boxset or video game would you take? I'd most likely pass the time with a coconut full of rum and Civilisation VI running on my laptop.
For more information about the NFTS Games Design and Development MA, please visit www.nfts.co.uk/games
Applications are open until 7th July 2019 to start in January 2020.