Welcome to our latest NFTS story, a series of blogs featuring our alumni talking about where they were before they came to the School and where they are now (follow the series by using the #NFTSStories hashtag across Twitter and Instagram). Brodie Robertson graduated from the NFTS Production Management for Film and Television Diploma in 2015 and has since worked as Production Supervisor on Sherlock Gnomes!
What were you doing before applying to the NFTS? Before applying to the NFTS, I completed a BA degree in Magazine Journalism… Nothing to do with filmmaking, I know, although the skills are transferrable: organisation, curiosity, problem-solving and meeting deadlines are all skills that have come in handy on all of the productions I've worked on! I had always wanted to work in the film industry but believed that you couldn't get in unless you lived in Hollywood or knew someone who was already in the industry. At the end of my course, a friend of mine applied to the NFTS to do an MA in cinematography and he recommended I check out the school. I read the summary about the Production Management course and thought that it was exactly what I could see myself doing in life! I didn't actually get a place on the PM course when I applied the first time around! I had no production experience whatsoever, so the head of the Production Management course invited me to work as a runner on some of the First Year Films that year, to help me get my foot in the door. It gave me a great insight into life at the school and gave me the introduction to filmmaking I needed. I really feel it was a blessing in disguise - when I was offered a place the following year, I knew what I was getting myself in for.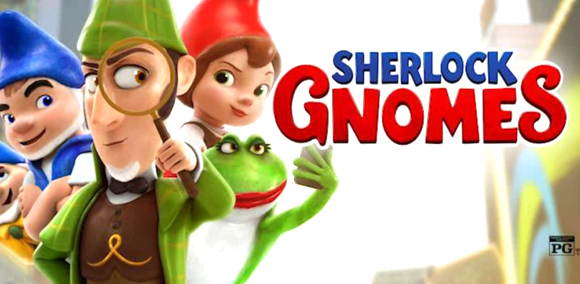 What are you doing now? I particularly enjoyed working on animation during my time at the NFTS. While still at the school, I managed to secure a job as Production Assistant on Sherlock Gnomes, a Rocket Pictures and Paramount Pictures feature CG animation, which came out in May 2018. I ended up working on the film for two and a half years, during which time my job title changed a few times. I started as a Production Assistant for the story department, then was promoted to the Production Coordinator for the Story department. I also took on the role of Music Department Production Coordinator, and eventually ended with the job title (and movie credit) of Production Supervisor. I am now working as the Story Production Coordinator on a feature-length animation for Locksmith animation, the UK's only high-end CG feature animation studio.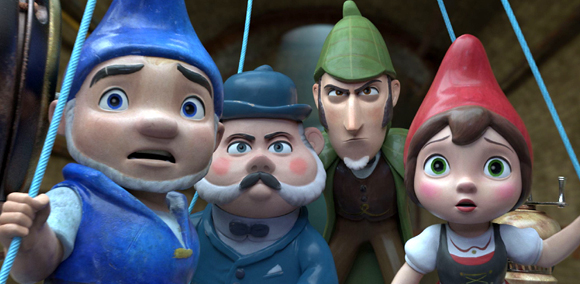 How has studying at the NFTS helped you in your journey to your current career? I'm not going to sugar-coat it: studying at the NFTS was really challenging. It pushed my friends and I to breaking point from time to time… However, the many obstacles we faced during our year at the school shaped us into production people who could hit the ground running as soon as the course finished. We were thrown in at the deep-end, but it was the best way to learn! If I hadn't gone to the NFTS, I wouldn't have been in the right place at the right time and therefore wouldn't be where I am today!
What advice would you give to an aspiring NFTS student? It's going to be tough, be prepared for it! My advice is for aspiring Production Management students in particular…Try to get on with the other PMs in your class. You will be spending a lot of time together, asking each other for favours on a regular basis and going through the motions of production as a team… Getting on with the people on your course makes it all easier to handle!
If you were stranded on a desert island, which film, TV boxset or video game would you take? I would probably pick a feel-good movie with an awesome soundtrack that I could play in the background while I'm building my raft to get off the island!
For more information about the NFTS Production Management for Film and Television Diploma, please visit www.nfts.co.uk/productionmanagement