#NFTSStories: "It's been the best, most incredible year of my life, and I owe it all to the incredible people I've met at NFTS."
Welcome to our latest NFTS story, a series of blogs featuring our alumni talking about where they were before they came to the School and where they are now (follow the series by using the #NFTSStories hashtag across Twitter and Instagram). Louise Granger graduated from the TV Drama: Creating the Bible Certificate course and has since secured a place on the highly competitive NFTS Screenwriting MA which she started in January 2019.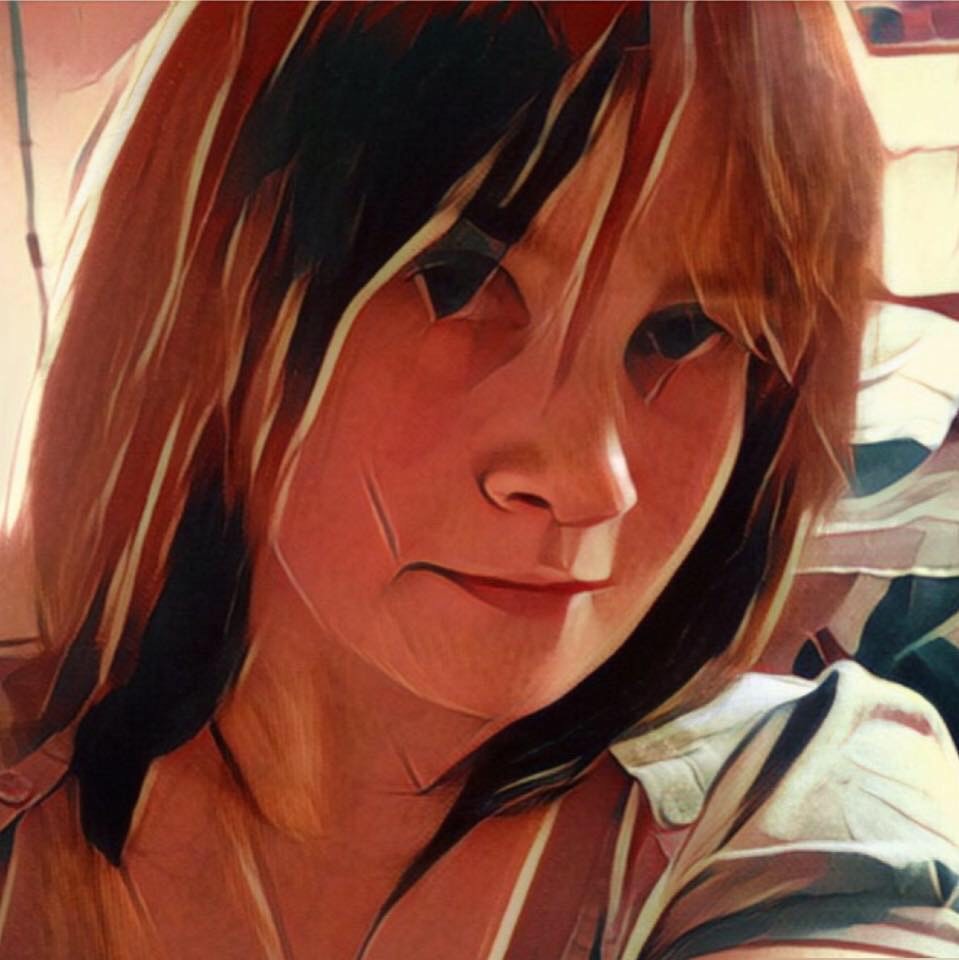 What were you doing before applying to the NFTS? I was doing a variety of odd-jobs, mainly dog walking and writing short stories when I had the time, nothing particularly impressive! I had always wanted to try and write screenplays, but thought it was something other people did - people who had special skills not ordinary folk from Glasgow! I saw the course advertised but had just missed the deadline for the 2017 intake, but thankfully I'd asked to be kept updated for the 2018 one. As soon as applications opened, I got my form in the same day! I was incredibly nervous and didn't think I stood a chance of being accepted, but amazingly I was!
What are you doing now? Well, this is where it gets stranger! My first day on Creating The Bible, I knew I was finally doing what I was supposed to. Having spent many years as a carer, I thought I was too late to try and do anything different, but I fell in love with the school, and all of the people in it, especially the amazing Nathan (Short Courses Co-Ordinator) and Peter (Head of Short Courses) and didn't want to leave! As the deadline for the NFTS MA in Screenwriting was approaching towards the end of the 8 weeks, I decided to apply. It was a long shot as I didn't have an undergrad degree, but thought there's no harm in trying! In the past 12 months I've gone from not having a clue what Screenwriting software was, to having a certificate, two full episodes of a new TV series, a Bible and am now a full time NFTS MA student, all because of the short course! It's been the best, most incredible year of my life, and I owe it all to the amazing people I've met there.
How has completing the NFTS Creating the Bible course helped you in your journey? For a start, I wouldn't have had the skills or the confidence in making the application for the Screenwriting MA in the first place. During the course, we met and pitched to two incredibly famous and well known producers. Ordinarily, I'll always be the shyest and most awkward person in the room, no matter what, but for some reason, on those days, I was able to hold it together and not make the idiot of myself I presumed I would! Afterwards, my script was sent on to one and I heard word back later that it had been read! I still can't believe that - that's one of the best things about this course; it's not just a case of once it's done, it's done - as a student there, you become part of a 'family'; and the care and support extends long after the course has ended.
What advice would you give to someone considering applying for the Creating the Bible course? Do it!!! Seriously, do it now - there's nothing to think about. If they can take a numpty like me and make me MA worthy in only 8 short weeks, then that should prove just how incredible it is! You'll meet amazing, likeminded people and get to call yourself part of the best family on earth. Come along and I'll buy you lunch and tell you all the mistakes I made so you don't do the same...
If you were stranded on a desert island, which film, TV boxset or video game would you take? Ooooh. Only one?! Unfair! Going to cheat slightly - film would be Memento, TV Boxset would be The Sopranos and Video Game probably, Red Dead Redemption. As my former and current classmates know, I don't really do light and fluffy....
Applications are open for the TV Drama: Creating the Bible Certificate course until 2nd April – apply at https://www.nfts.co.uk/tv-drama-creating-bible