Welcome to our latest NFTS story, a series of blogs featuring our alumni talking about where they were before they came to the School and where they are now (follow the series by using the #NFTSStories hashtag across Twitter and Instagram). Laurie Nunn graduated from the Screenwriting MA in 2013 and has since worked as a writer for Theatre and TV, including creating and writing the recent Netflix smash hit Sex Education.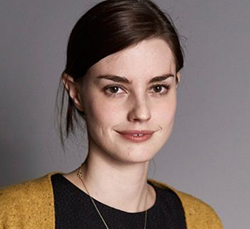 What were you doing before applying to the NFTS? I was living in Australia after completing my under-graduate degree in Film and TV directing at the Victorian College of the Arts in Melbourne. I made various short films during my time there and knew I definitely wanted to pursue a career in the film industry. I decided I wanted to focus on improving my screenwriting skills as that was always my favourite part of the process, so I applied to do the MA in screenwriting at NFTS and moved back to the UK.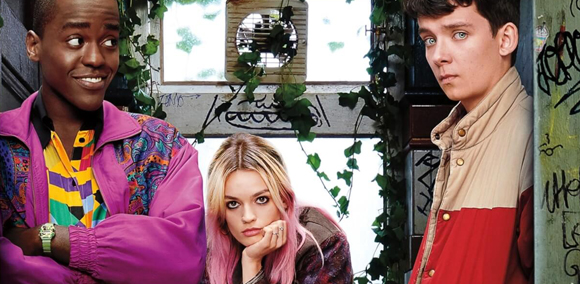 How has studying at the NFTS helped you in your journey to your current career? Studying at the NFTS was completely invaluable to starting my career. Not only did I meet wonderful tutors who helped nurture my voice as a screenwriter, it also gave me direct access to the industry which helped get my writing read by agents and led to me being signed. I also left the course with a strong group of friends who all work within the industry. That kind of support network is really important when you're starting out.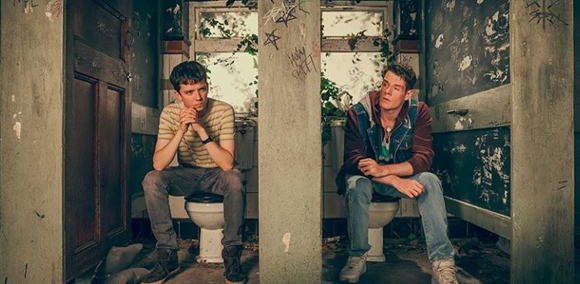 What advice would you give to an aspiring NFTS student? Write whenever you can. Screenwriting is one of the only jobs in the film-industry that you don't need permission or money to do in your spare time. Writing is re-writing, so the more you do it the better it gets. And write the stories you'd want to watch.
Can you tell us a little about how the opportunity to work with Netflix came along? The pilot script for Sex Education was written a couple of years after I graduated from NFTS. At that time, it didn't find a home with the UK broadcasters and I moved onto other projects. Eventually, someone at Netflix read it and the project came back to life. The director, Ben Taylor (Catastrophe) was attached and along with the producers at Eleven Film, we created a visual pitch document and series bible, from which Series One was commissioned by Netflix. After the greenlight, I was given the opportunity to lead a writer's room before the scripting process began on the eight episodes, that now make up Series One of Sex Education.
What were you inspired by when writing Sex Education? I have always been inspired by teen-genre films and TV shows. They were a huge part of my adolescence and because of that I've always had teenage characters in my scripts. When I was writing Sex Education, I immersed myself in all of those stories again! Everything from Freaks and Geeks to 10 Things I Hate About You. I also spent most of last year listening to music I loved when I was sixteen – there's nothing like a bit of Emo to bring back all the angst of your teenage years! It helped me re-live those teenage times all over again.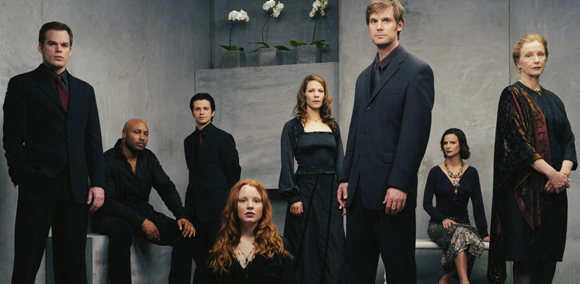 If you were stranded on a desert island, which film, TV boxset or video game would you take? The box-set of Six Feet Under. It's the show that made me want to write TV. The characters are so truthful – they break your heart and hold a mirror up to your life.
For more information on the NFTS Screenwriting MA, please visit www.nfts.co.uk/screenwriting
Sex Education is available to stream now on Netflix