"The relationships which led to both option agreements were forged at the NFTS"
Welcome to our latest NFTS story, a series of blogs featuring our alumni talking about where they were before they came to the School and where they are now (follow the series by using the #NFTSStories hashtag across Twitter and Instagram). Grace Link completed the Writing the TV Pilot short course in 2018 and has since secured option agreements for her pilots with Silver Reel Productions and All3Media.
What were you doing before applying to the NFTS? I have been acting professionally since age nine in theatre, film and TV, but prior to studying at the NFTS I was majoring in Ancient Greek and Latin at Princeton University in the US. I had always enjoyed screenwriting since writing my first feature film during my gap year before college, but I had never thought about it as a career until studying it at the NFTS.
What are you doing now? I was lucky to be mentored by NFTS Head of Short Courses and former Channel 4 Commissioning Editor, Peter Ansorge at the NFTS, where I crafted the idea for my first series, NAIAD which has been optioned by Silver Reel Productions (The Wife, Breathe, Churchill, Loving Vincent). NAIAD is an epic fantasy drama series based on Greek myth. My second TV series, JOMO, has been optioned by West Road Pictures (All3Media). JOMO is a 6 x ½ hour dramedy which aims to lift the lid on the allure of celebrity culture and the secrets which feed the beauty myth.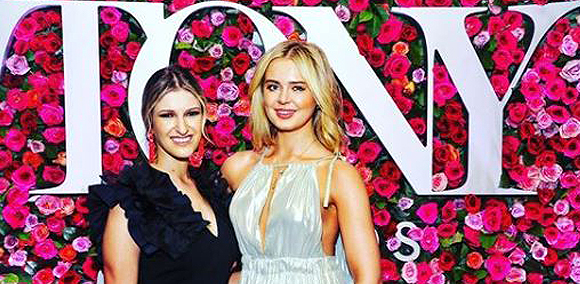 How has studying at the NFTS helped you in your journey to your current career? All the script-writing opportunities I have been given wouldn't have come about without Peter and the NFTS. As part of my course I was able to pitch to production companies and the relationships which led to both option agreements were forged at the NFTS. Peter also put me in touch with my brilliant literary agent, Conrad Williams at the Blake Friedmann Agency.
What advice would you give to an aspiring NFTS student? Don't be afraid to put yourself out there! A script is never finished, but you should never let fear stop you from diving in! The NFTS is so safe and supportive; it's the best place to grow. The only way to expand your comfort zone is to step out of it.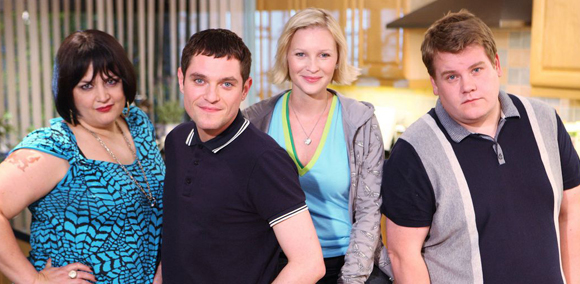 If you were stranded on a desert island, which film, TV boxset or video game would you take? I would probably pick the Roberto Benigni film Life is Beautiful because it would fill me with hope in my solitude. I'd also want to binge Gavin and Stacey to remind me of my family hometown and favourite place to write in Wales.
Please click here for more information on the NFTS Writing the TV Pilot short course, and for more information about NFTS short courses, please visit www.nfts.co.uk/shortcourses