Up North & Underground by Film Studies, Programming and Curation MA student Andrew Gutman is next in the series of film programmes curated by finalist students from the NFTS. The season comprises four dates in November and December and is focused on rarely screened alternative Canadian films from the 90s.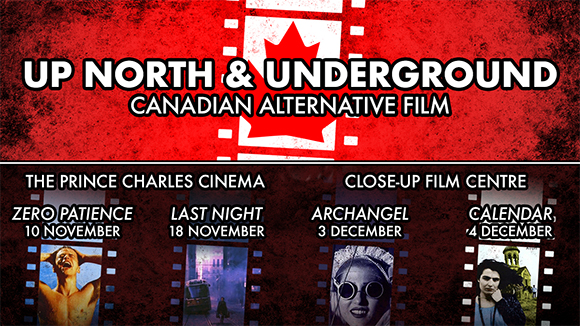 The programme includes John Greyson's Zero Patience, a gay musical comedy that deals with the origin of the AIDS epidemic in North America; Don McKellar's Last Night, a dark comedy about the last day on earth playing out in Toronto (featuring Sandra Oh); Guy Maddin's Archangel, a silent film-styled story about an Canadian soldier in Russia who enters a love triangle with a woman who resembles his dead wife; and Atom Egoyan's Calendar, about a photographer who drifts away from his wife while in Armenia taking pictures for a calendar.
The schedule for the screenings is as follows: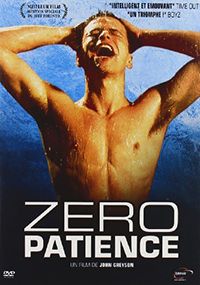 Zero Patience: 10 Nov 13:00 at the Prince Charles Cinema
Zero Patience is a landmark queer film from gay filmmaking icon John Greyson that asks important and thoughtful questions about how we talk about (and who we blame for) the AIDS epidemic, and does so with style and humor to spare. Largely unseen in London for the past twenty years, Zero Patience has a sort of cheekiness and earnest charm that is harder to find in many films today, even queer films, and serves as an important landmark in Canadian and queer cinema that deserves appreciation.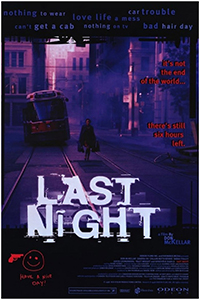 Last Night: 18 Nov 13:00 at the same
Last Night is an edgy, clever comedy that takes a more understated than usual look at the end of the world. An important Canadian independent film, this cult classic was an important early role for Grey's Anatomy star Sandra Oh, and shows off her talent with a delightfully deadpan, pedestrian style, as well as an aptly powerful finale. Also featuring a vexing cameo role by director David Cronenberg, Last Night is a delightful and surprising take on a common topic.
Archangel: 3 December at Close-Up (time and booking link tbc)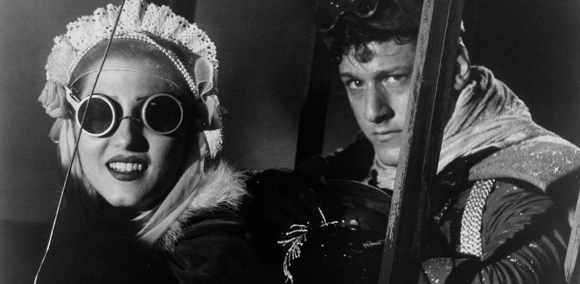 Archangel was an important early feature for Guy Maddin, one of the most exciting and distinctive filmmakers to come out of Canada in recent decades. Archangel, with its early cinema-inflected style, set the stage for his more well known later films, such as Brand Upon the Brain and My Winnipeg, but maintains a distinctive and memorable character within his body of work. Thanks to a recent restoration by the Winnipeg Film Group, this film is able to find a wider audience worldwide, and can be appreciated by a new generation of retrocinephiles.
Calendar: 4 December (time and booking link tbc)
Atom Egoyan's Calendar came wedged between the more popular The Adjuster and Exotica, two films that helped put Egoyan on the map of international cinema. But Calendar is one of his most curious, creative films, adopting a distinctive formal, repetitive structure that seems to unravel and fold into itself as the film goes on. A small, inventive experiment between larger efforts, Calendar nonetheless deserves a high position in the Egoyan filmography, as one of his most unique films.
Follow Up North & Underground for more information at:
More information on the NFTS Film Studies, Programming and Curation MA can be found at www.nfts.co.uk/filmstudies