21 June 2021: On Thursday 10th June the NFTS welcomed Oliver Dowden, Secretary of State for Digital, Culture, Media and Sport and Beaconsfield MP Joy Morrissey for a tour of the School's stages and workshop facilities, led by NFTS Director Jon Wardle
The tour began in the NFTS Ossie Morris cinema with a short film about the history of the School in celebration of our 50th Anniversary this year, followed by the NFTS Where Are They Now 2021 showreel.
Oliver and Joy were then shown round the NFTS state of the art television studio and stage then onto the Main Stage. This 7,000sq foot space was part of the original Beaconsfield Studios built in 1921 and has since been fully refurbished to house some incredible productions.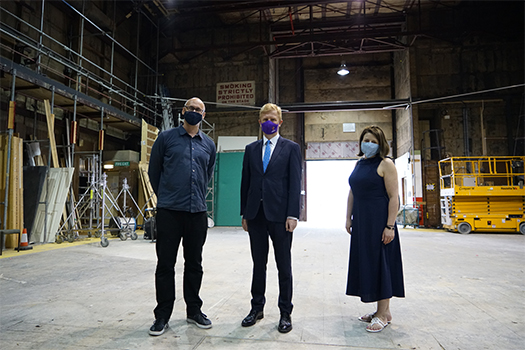 The next stop was the Model Making workshop. Our guests interacted with students working on their models, readying them to star in the next animation films coming down the line in the busy production pipeline at the NFTS. The students talked Oliver through the complicated process of making maquettes and moulds and showed him their brilliant work in progress.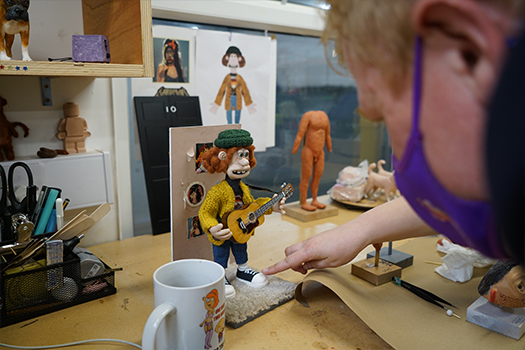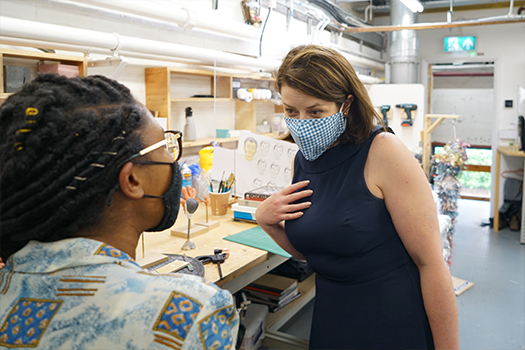 The tour moved on to take a look at the Animation stages, where miniature sets are being worked on and shot by our Directing Animation students.
The final stop of the day was via our Dolby Atmos Dubbing Theatre where our Sound Design students discussed their work and the challenges of the project they were working on.
Oliver Dowden said: "The NFTS has developed some of the world's top creative talent and it was fantastic to look at their amazing facilities and meet students. I was so impressed by the talent being fostered at the school and to see the next generation of film and screen in action."
If you would like a tour of the School's incredible facilities you can head over to our YouTube channel to watch the recent NFTS Virtual Tour: youtu.be/q1-GXlQIGY4
Applications are open for many of our MA, Diploma and Certificate courses.
Visit nfts.co.uk/places-available to explore all of your options and start your application today!
#StandOutwithNFTS