NFTS students were thrilled to participate in a masterclass with Oscar and BAFTA winning writer, director and producer Asif Kapadia, whose work includes documentary, Amy, which documents the life and death of British singer-songwriter, Amy Winehouse and which was awarded an Oscar and a BAFTA for 'Best Documentary'; and Senna, a documentary about Brazilian motor-racing legend Ayrton Senna, which won multiple awards including BAFTAs for 'Best Documentary' and 'Best Editing'.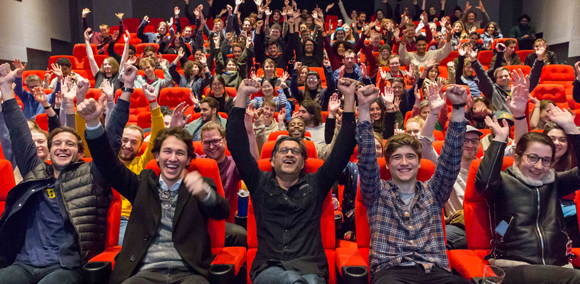 Asif's work also includes episodes of Netflix's acclaimed Mindhunter series; Cannes winning short film, The Sheep Thief, BAFTA winning debut feature, The Warrior, and has just completed a documentary on footballing legend, Diego Maradona which will be released later this year.
In conversation with NFTS Head of Documentary, Peter Dale, Asif discussed the importance of collaboration in his filmmaking, his ideas on drawing storytelling through documentary making and his personal connection to his own films. "I kind of accidentally fell into filmmaking! I didn't really know about the arts; I didn't really go to the cinema as a child. I grew up in Hackney in the 70s, where there was a really rich bed of multicultural, poor/working class families. Nobody went to study film!" He explained how he was inspired to realise it was a possibility when he saw Spike Lee's Do The Right Thing. Asif described his educational journey which included Newport Film School, University of Westminster and an MA in Directing for Film and TV at the Royal College of Art. He jokingly added: "I didn't get into the NFTS! All my friends and even my wife studied here! Everyone but me!" Asif continued: "My first time on set, I felt absolutely hopeless. I knew nothing. Everyone was wearing 'Arri' t-shirts and were discussing lenses! I think it's really important at that stage to admit when you don't know. Ask for help. Ask to see lenses. It makes for a better relationship with your crew for sure."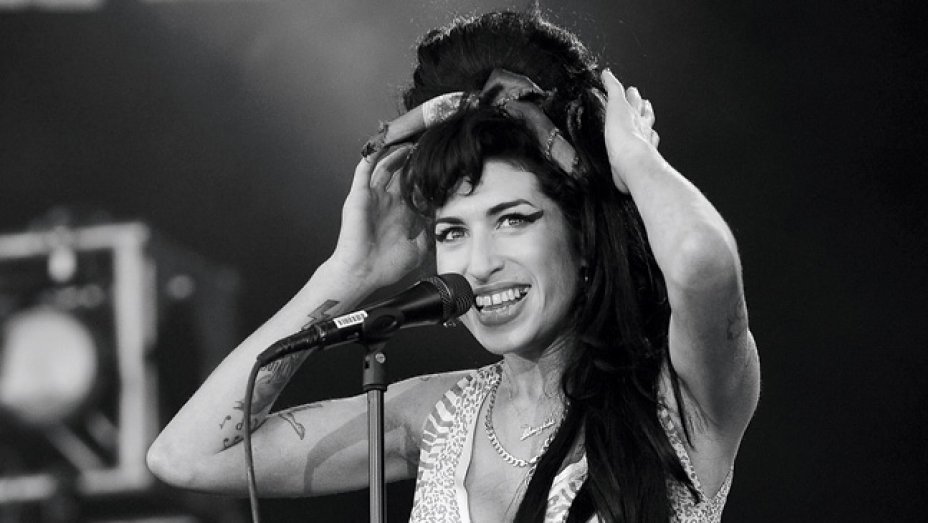 A Directing Fiction MA student asked Asif what inspired him when making his first feature film The Warrior, to which Asif responded: "I read this footnote in an old Samurai Japanese story about family morals – this child was asked "Is this your Father" and held up a man's severed head. It wasn't his father but to prove his family honour, the boy killed himself. That bit of the story somehow stuck with me. I'm a Londoner but I'm also European and Indian. So I'm interested in all the stories from those worlds and bringing it all together in something completely new and unexpected." Discussing the obstacles and challenges of his first feature, Asif told students: "Our locations in Rajasthan kept falling through – it was issue after issue. We finally found somewhere and all the local villagers agreed to filming, except one man who thought having a film shoot there would be dishonourable. He said he would commit suicide if we shot in the village. This was one week before shooting began! We were working with only seven pages of dialogue in a 90-minute feature; very focused on visuals, so to have to now rethink a whole location so close to shooting was hard. But our production designer built a set for the village, and it was great!" He went on to add: "The challenges of this particular film is that it didn't fit in anywhere. It wasn't in the English language for Western audiences and it wasn't romantic or set to music for Indian audiences. But the film is honest to who I am and I like that."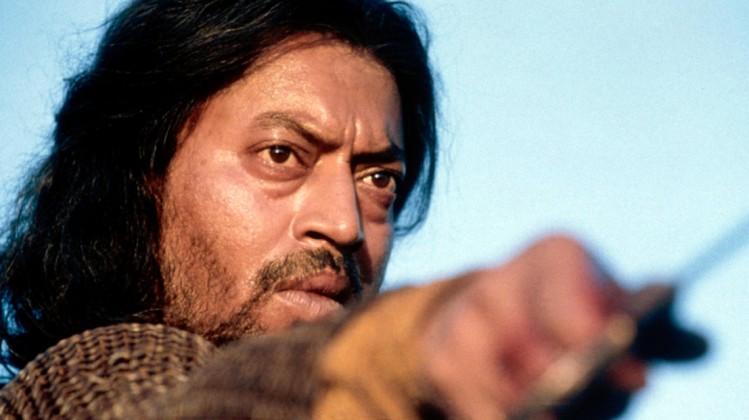 Peter asked Asif to discuss if he felt a personal connection to his films; particularly the documentaries such a Senna, Amy and the upcoming biopic on football legend Diego Maradona. "I think all directors have some kind of personal connection to the story they're telling, don't they? For me, the journey of finding what's at the heart of the story becomes so personal. We do a lot of archive research, a LOT. So their stories become your stories. I always get my team to keep looking. To find more. It becomes detective work! The interviews and the recordings aren't noted or dated, so as a director, I started to tune into their stories, their timelines, so that by the end, I knew what Amy (Winehouse) was feeling in that moment, and how the following interview must have taken place before that and the pieces fit. You fall in love with those characters because you study them so much."
Discussing his documentary Amy, charting the life and death of British singer-songwriter Amy Winehouse, Asif said: "In these archives of Amy I had a deep sense from the start that there was so much unanswered. There were over 100 interviews and I just kept thinking 'why is nobody helping her?'. A student asked Asif to talk through his process in the early stages of his documentary films. "We always do a lot of research. For Amy and Senna, these were personal, heart-wrenching stories. For Amy we conducted interviews with people who initially said they only wanted to say a few words, but 2-3 hours later, they were still talking, still finding things about Amy to share, it was almost like therapy for them to be able to talk about her."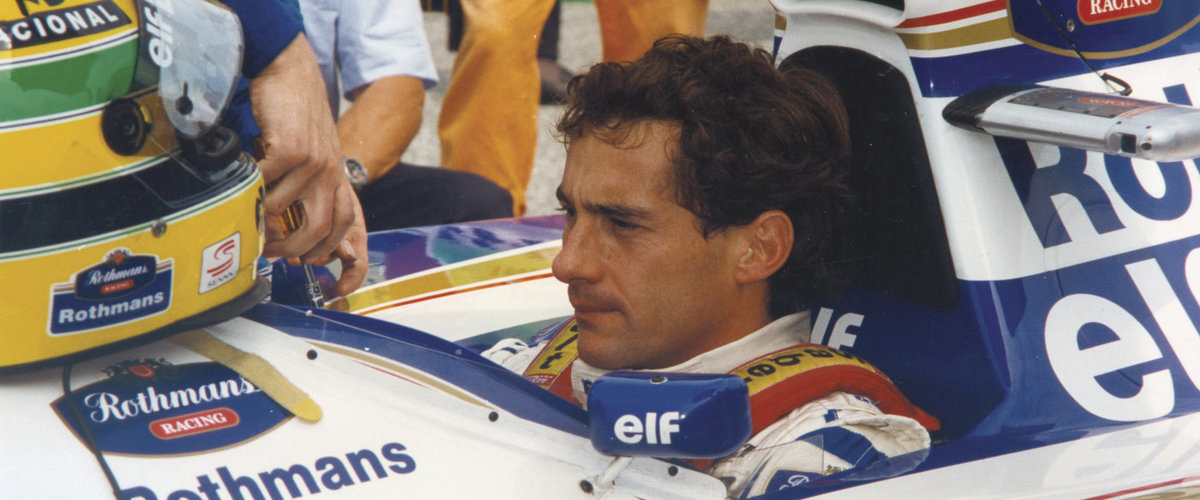 .Asif advised students that the researching, the interviews is the only beginning. 'You then have to know where to start! I think confusion is the first stage of understanding. For me at least! I will work out what the heart of the story is, where to start, what my instincts are. It's important to trust yourself and be open to your ideas changing. You might not know in that moment how things will turn out but be open and keep researching." Peter asked if the shift from fiction to documentary has aided his creative instinct, which Asif replied: 'Docs give me more flexibility, more creativity and I guess, more freedom with structure. There was no outline to Amy; no synopsis, no scripts, no structure. The answers are in the story and that excites me as a director".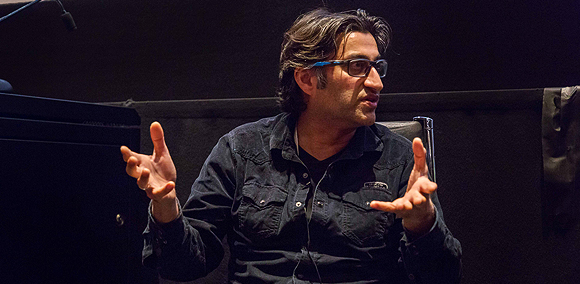 Students inspired by Asif's BAFTA winning documentary Senna, asked about the innovative style of just using archive footage to tell the story. "It took nine months to get the deal into place on Senna, in which time, I researched day in and day out with my team. That time made me realise we didn't need in vision talking head type interviews shot in the present day in between the archive, we had it all in the archive footage. And Ayrton was so charismatic, it's him you want to see. It gave me a new storytelling view that I think hadn't been done before. It did take some work convincing people that it would work that way!"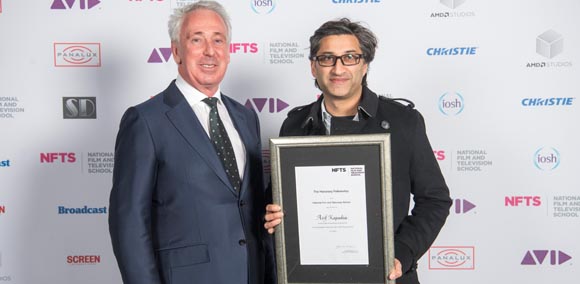 A student asked Asif how he went about selecting footage for films such as Amy, Diego Maradona and Senna, when the subject and their stories are so deeply touching and real. 'For me, the answers are in the story. These are real people and real moments and I don't want to manipulate that for a second. For Amy, her heart was in her diaries and her songs. When you strip away Amy's vocals from her songs and focus just on those lyrics – they're haunting, painful and so rich. That's where the story is. And then there's all those human moments that the public don't see and forget all about, like she was funny and intelligent and a great friend. I think the better you know those characters, the better and more truthful a job you can do a putting their life on screen'.