Oscar winning writer-director Pawel Pawlikowski recently spent the day at the NFTS, inspiring students in three great sessions – a morning with the documentary students hosted by NFTS head of Documentary, Peter Dale; an afternoon with the screenwriting and fiction directing students and an evening Masterclass for the whole school - both hosted by co-head of Directing Fiction, Brian Gilbert.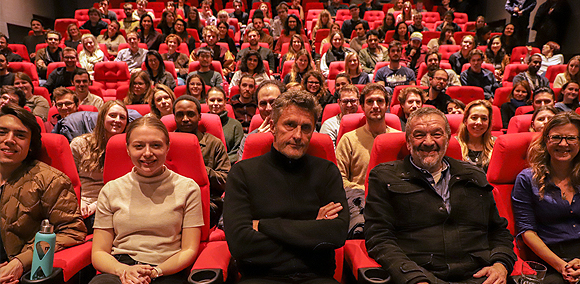 In the open and generous Masterclass, Pawel revealed some of the stories and processes behind the making of his Oscar & BAFTA winning film Ida, and Cannes winning, Oscar and BAFTA nominated Cold War. He began by telling students that Cold War was inspired by his parents – "My mother ran away from home at seventeen to become a ballerina. She was the sort of person who would climb on top of a bar and dance."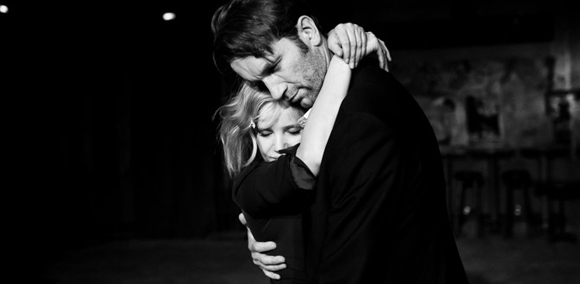 Discussing the importance of music in Cold War Pawel said, "I used to smuggle in pieces of music into my documentaries and early features. In Ida music became part of the story. In Cold War music is key - it becomes the third character in the story, its Holy Ghost." Brian admired the way Pawel conveys the political situation in Cold War while keeping it a very personal story and the politics in the background. Pawel said "It's much more palpable and effective if you don't deal with the politics head on, you feel it more vividly if you show them through the personal. I try to show real, complicated, often contradictory people in a real situation who are affected by politics. As soon as people feel you're explaining something and characters serve to illustrate something the magic of cinema goes." Expanding - "What really hits home is when you discover your lover is snitching on you. What does that do to your relationship? Or when you turn your back on your friend in need because you're scared. How does that mark you? How does your character change in exile, in a society where the rules are different, when you don't speak the language, don't get the jokes, where you're a nobody."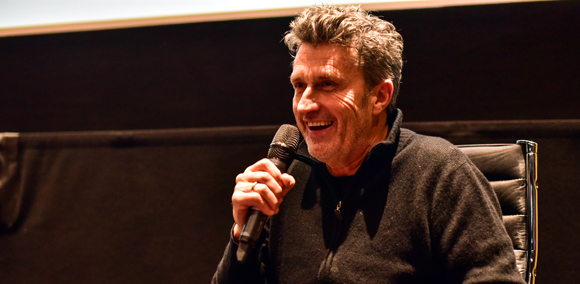 Discussing casting, Pawel revealed the lead actress in Cold War, Joanna Kulig, came from a mountain village herself. He told students how her preparations included going to live with a folk ensemble and learning not only the choreography but the nuances and the beauty of living in a collective. "It helped her understand why her character Zula might not want to leave Poland." Pawel explained.
Asked about the choice to make Cold War in black and white Pawel said "It felt like the totally natural choice to do it in black and white. Then my DP [Lukasz Zal] said maybe it wasn't cool to do two films in a row in black and white. So we toyed for a day or two with the idea of doing in this imitation of Soviet technicolour, with washed out greens and reds, but that would have felt mannered and contrived. There's something noble and straightforward about black and white. The fact is that Poland was rather contrastless and grey in the early fifites, but I wanted the image to have a real punch, to be contrasty. The kind of black and white we went for made the story more colourful."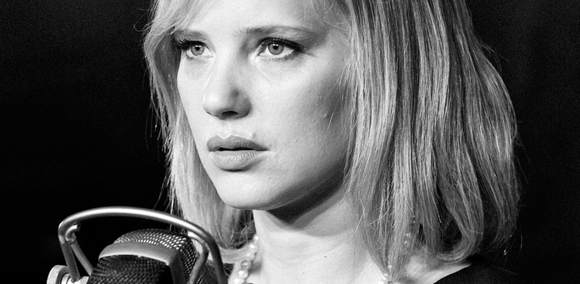 He explained he'd chosen the 4:3 aspect ratio for his last two films because "In Ida I wanted to be as photographic as possible and I realised all my memories of photos were square. It's also very good for portraits and double portraits. Also I didn't want to show too much, to limit the perspective, to work through suggestion and hint at things out of the frame.." Adding, "Limitations are always good. In Cold War I used the same format but composed more in depth. And we moved the camera too. But using the Academy format helped me guide quite precisely where the audience was looking "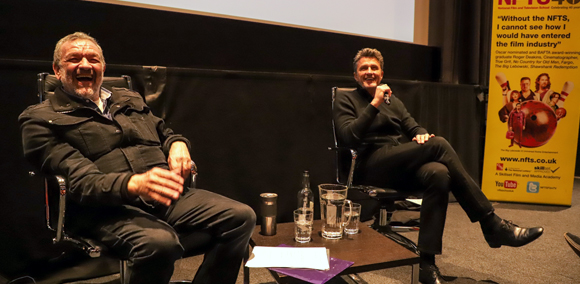 Discussing narrative, and how he chooses what to keep in and what to leave out, Pawel said "From previous films I'd made, when I was showing them to people and found I was skipping through certain bits I realised it was because those bits were boring! So I try and cut out the boring, the obvious parts - think about what is essential" he advised. "Partly you learn from experience, what works and what doesn't. But you have to make the decision not to be too nervous about it – if it doesn't work, to hell with it! ok, maybe that scene doesn't work, but overall maybe the film is stronger. Partly it's spending time with it – the more you go over it, the longer you live with it, the more you realise which are the boring bits." Continuing, "I insist on five-day shooting weeks, on the sixth day we rest, and on the seventh I look at the edit of what we've shot so far."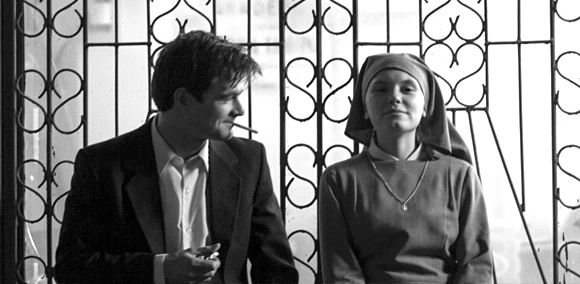 Pawel advised the students - "When you shoot without coverage, but really work each scene within that one shot, it gives yourself time to sculpt it and make sure it really works rather than wasting time and energy, setting up and lighting different shots and hoping it'll come together in the edit."
Discussing the writing process Pawel said "I come up with the story and characters, write a long treatment and then work with different co-writers and sometimes with a script editor, mainly to bounce things off them. I don't like sitting on my own at a lap-top – interacting helps you spontaneously come up stuff."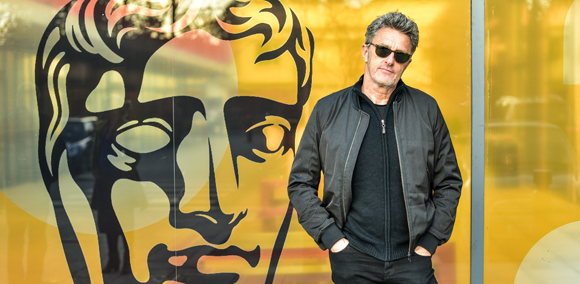 Pawel emphasised the importance of collaboration on a film, but that the ultimate decision for things had to be made by the director. "You want feedback from everyone, as long as we trust each other and there's no ego-maniacs - apart from me." he laughed.
"Film is like ten thousand decisions, everyone's collaborating, everyone's contributing, but in the end as the director it is your decision. Do you I like this scene, this shot, this line, this actor, this gesture, do I believe it? Does it work ? That's what you should work on – how to discover your voice. Try things. I think tone comes naturally, it's something you can work out through films, working out your taste. You can't borrow other people's clothes. The whole process of discovering your voice is 'yes to this, no to that'. It's not rational, it's instinctive."