"There are over 300 different disciplines that come together to make a movie – you're always best served by following your heart."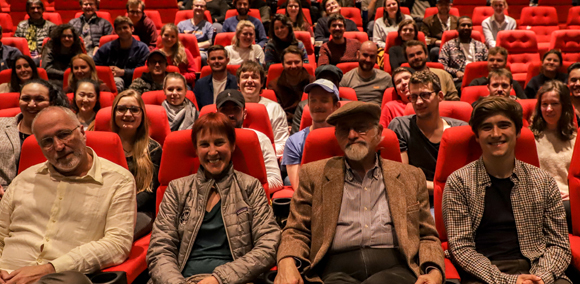 The NFTS was alive with excitement and warmth as NFTS students welcomed Oscar-winning Production Sound Mixer Mark Ulano to deliver an engaging and asspirational masterclass and Q&A session. Mark, who has over 140 credits to his name, is famed for his production sound design work for films such as Kill Bill, Django Unchained, The Hateful Eight and Titanic - for which he won an Academy Award for 'Best Sound'.
In conversation with NFTS Location Sound for Film and Television course leader, Simon Clark, Mark discussed his 25-year relationship with director Quentin Tarantino, the importance of storytelling though the art of sound and gave advice from his expansive career in sound for film. To kick off the session, Mark showed the students a trailer for his latest, upcoming film – Once Upon a Time in Hollywood written and directed by Quentin Tarantino, which stars Leonardo DiCaprio, Margot Robbie and Brad Pitt.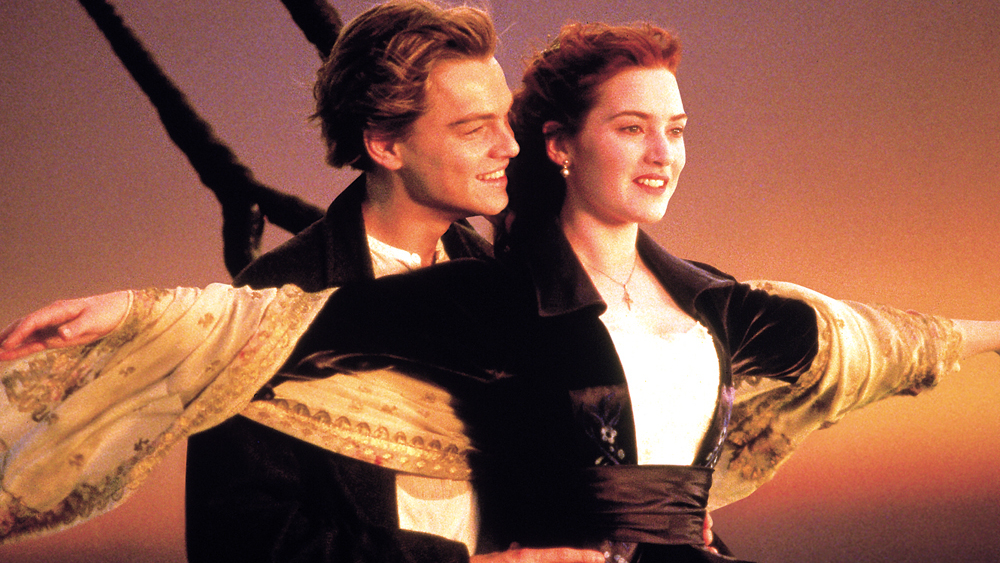 Mark opened the session by saying: "Sound is often intrinsically hidden and yet it is such an essential tool! Sound should contribute and support, even lead, the directors' vision. If you think about sound holistically, your projects will submerge themselves as part of the piece". He then warmly encouraged NFTS students to use his masterclass as an interactive session – "Ask me anything! I'm here all night!" he joked.
Mark advised students to use the script as a starting point for designing production sound: "The script is the beginning – it presents the spirit, the DNA of the movie. I sit and immerse myself in it, ingest what's on the page and then walk away from it. For me, it has to permeate. My brain needs time to take hold of the what's going on before I can dissect it."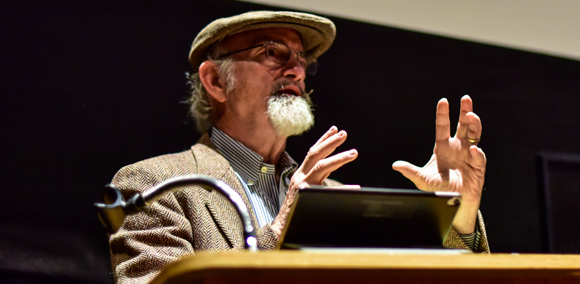 A Directing Fiction MA student asked Mark: "so what's next? Once you've got the script, then what?" Mark: "I don't make plans in terms of specifics of technology or shots, I want to know about the character's journey, their worries and strengths and narrative. As creatives, all we want to do is tell stories, whether that's through sound, story arc, cinematography – it's all about narrative. This creates the roadmap for my approach to any project."
A question from a Producing MA student followed, asking about the crucial relationship with a director. "The director is your captain, steering the ship. Without them there is no movie! But, it's important to be a co-equal creatively. A good director will let you pick up the cues of sensitivity, of pause, of weight, of instinct, and guide you. I've worked with some fantastic directors with whom I have such a strong fundamental connection with, that we can work on eye contact or nods! It's really something quite special!"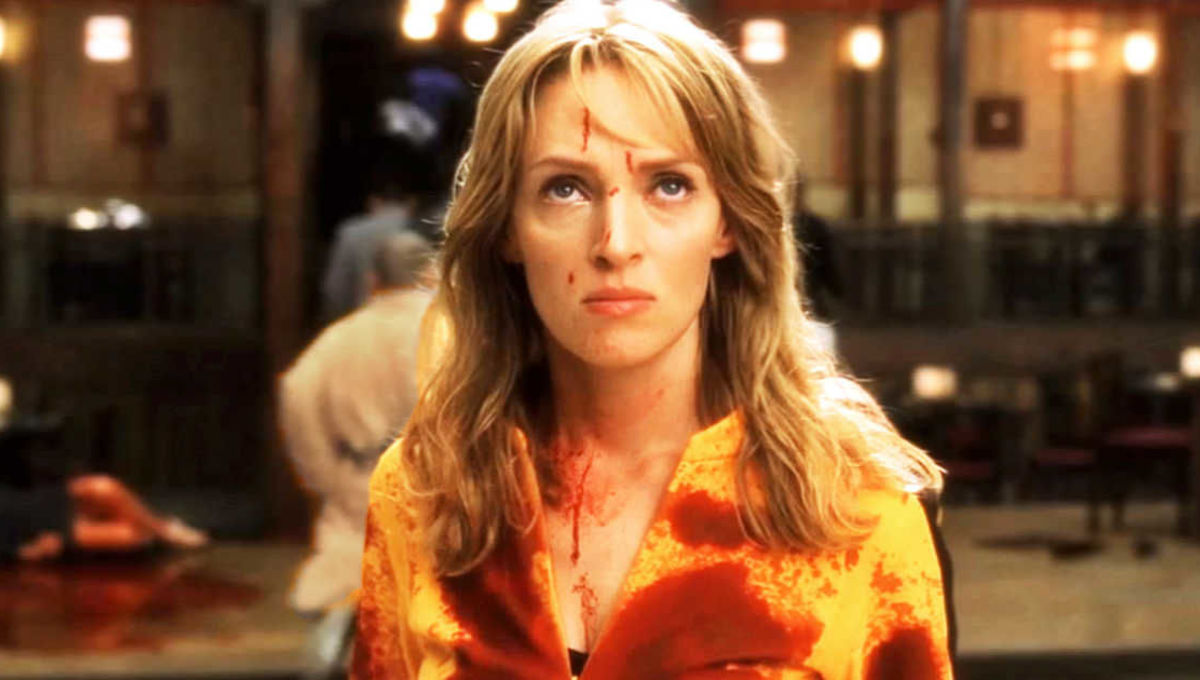 "With Quentin (Tarantino) his receptors are so alert and charged, it's so very easy for me to feed off his vision. He's such a wonderfully talented man and his wealth of music knowledge is probably what grounds our friendship! I remember on the set of Kill Bill, Quentin asked for Nancy Sinatra's song 'Bang Bang'. Of course, it's very famed for Kill Bill now, but at the time, we didn't know about it. "It's the B side to Needles and Pins" he said. We couldn't find that right at that moment – this was before Spotify and iTunes and so on, and so instead, Quentin sung it to Uma Thurman - all four verses of 'Bang Bang' = word perfect, pitch perfect, pace perfect. That's just him! He's that talented! He has a very crystal clear vision of what he's trying to achieve in that very moment and invites us all along for the ride!"
He continued: "Relationships like that are key in this industry. It allows you to be a provocative presence in a positive way. You're the director's advocate. 20 years on, those kinds of relationships with directors form the grounding of your work – you're able to have trust and deep respect, which, in turn, builds a stronger creative space for play, for discipline, for ideas, for freedom." He emotively went on to add: "There are over 300 different disciplines that come together to make a movie – you're always best served by following your heart."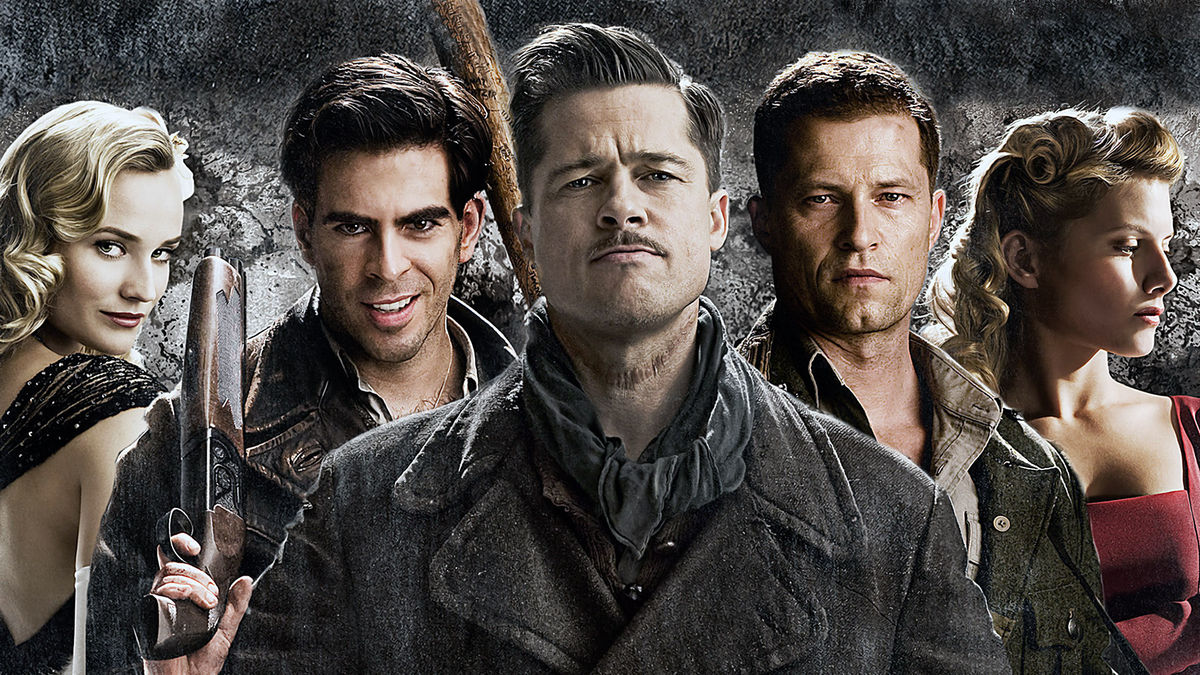 Mark talked about the skills required by a Production Sound Mixer coming onto set, advising students to be instinctive, flexible and confident. "Each day, I come to work without an ideology – you have to be open to all the possibilities of that specific shot. Of course, you do your planning; but the truth of the scene reveals itself in a new light when the actors step onto set and you can start creating the specifics for that moment. That sense of instinct is scary but probably your most powerful tool. Once you have a fluency of instinct – not based on dialogue or the nuts and bolts, or anything on paper – you become invested in the dynamics, the breath, the motifs, the pitch; like a score".
A Composing MA student asked Mark to elaborate about the way beat and timing is used in sound design. Mark replied: "You're spot on. It's so much about beats and phrasing in creating sound for scenes. The same way an orchestra score works on moments of chaos, or rests of patience – that intimate and detailed fine tuning of the moment must be communicated through sound. That specific moment might have dozens of 'sounds' but honing in through beat, timing, resonance really shapes and clarifies the moment's narrative. The storytelling is what matters." Mark continued, captivating NFTS students with his brilliant and inspiring advice: "You have to learn how to improvise with sound, much in the same way that jazz musicians do. A band full of compelling and talented musicians all coming together. It's joyous. I enjoy taking risks and work with instinct. It definitely is the food that fuels me."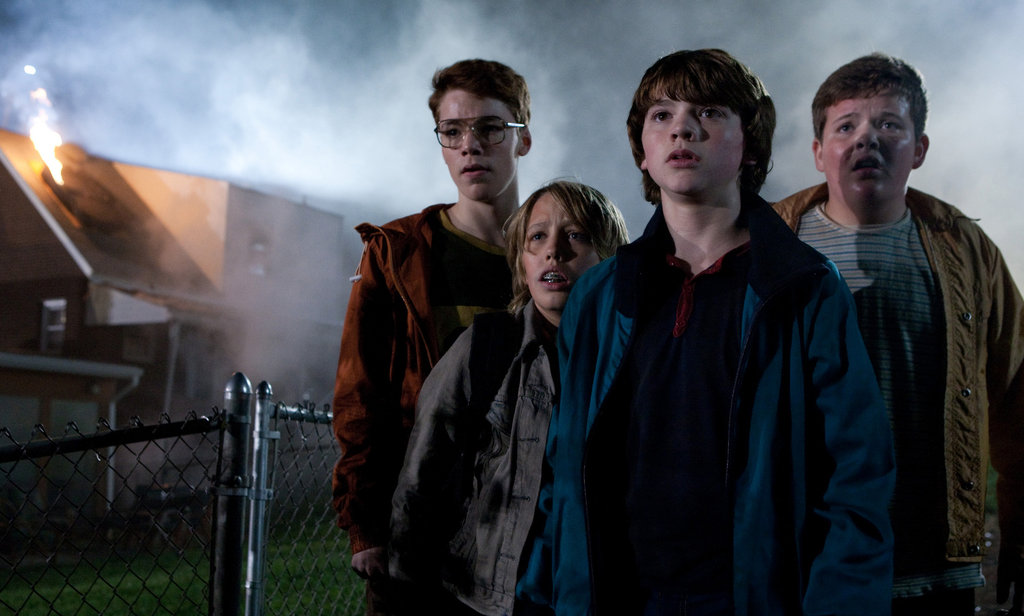 Mark showed students a fantastic clip from the J J Abrams film he worked on, Super 8 - a train derailment sending fiery debris flying as the movie's heroes are savagely interrupted from their make-shift low-budget movie making. Students inspired by the clip, asked about the techniques required on this genre of film and how that might alter his process. "I think you sometimes have to forget about the mechanical, technical process of work; it can become too artificial otherwise. At any moment, on any genre of filmmaking, a whole host of possibilities present themselves. It's your job to bring it to fruition."– and added: "The wind is a component, the shouting, the explosives, the gulps, the footsteps – J.J is present and he's revealing to me, both in the script and on set what's happening in that moment. As a filmmaker, our prime responsibility is to entertain – you'll find the techniques you need to make that happen!"
Mark wrapped the masterclass by saying to NFTS students: "Each project is different. And with each project, you'll learn more, you'll become more creatively free, you'll find new things you're passionate about. That's what's exciting about this industry we all love so much. If you don't love what you're doing, you're on the wrong journey!"
Once Upon a Time in Hollywood is out in cinemas in July.