The National Film and TV School (NFTS) today announces the participants selected for Inside Pictures 2019, its prestigious business training and leadership skills development programme. The scheme is open to applicants from around the world who demonstrate a firm commitment to the European film industry.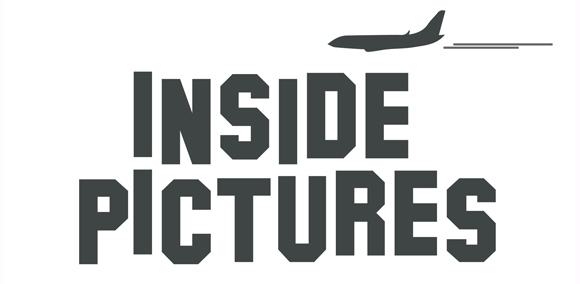 The successful group were selected from numerous high-calibre applications from industry subsectors including acquisitions, development, production, sales, distribution, finance, digital, talent management, marketing, legal and business affairs. This year's cohort is comprised of 20 participants who come from Australia, Canada, France, Germany, Ireland, Israel, Latvia, The Netherlands, Norway, Romania, Spain and the United Kingdom. They are:
Gary Cranner – Producer, Chezville, Norway
Alice Damiani – VP International Sales, TF1 Studio, France
Sander Dikhoff – Entertainment Lawyer, Dikhoff Van Dongen Advocaten, The Netherlands
Karina Gechtman – Head of International Marketing and Publicity, Altitude Film Sales
Matthew Gledhill – CEO/Producer, Wheelhouse Productions, France
Verena Gräfe-Höft – CEO/Producer, Junafilm UG, Germany
Sophie Green – Head of Acquisitions and Development, Bankside Films, UK
Gints Grube – CEO/Producer, Mistrus Media, Latvia
Oliver Huson – International Sales Manager, IMG Media, UK
Tessa Inkelaar – Vice President, Creative, Cinestaan Film Company/C International Sales, UK
Mike MacMillan – Producer, Lithium Studios Productions Inc., Canada
Ailish McElmeel – Co-founder, Deadpan Pictures, Ireland
Don McNicholl – Senior Legal & Business Affairs Manager, Film4, UK
Cristian Nicolescu – Co-Owner/CBDO, Avanpost Media, Romania
Samanta Roberts – Marketing Director, Film, eOne Spain, Spain
Frédérique Rouault – Director of International Sales, Playtime, France
Hannah Saunders – Marketing and Distribution Manager, Film4, UK
Anna Smith Tenser – Managing Director/Executive Producer, Iconoclast London, UK
Leanne Tonkes – CEO/Producer, Sense & Centsability, Australia
Lena Vurma – Head of Acquisitions/Producer, NFP marketing&distribution/dragonfly films, Germany
Inside Pictures comprises of three intensive one-week modules, taking place in London and Los Angeles between June 2019 and January 2020. The programme delivers cutting edge industry business knowledge and high-level management skills, as well as enhancing participants' profiles within the global film industry. Seminars, workshops, studio visits and events cover all aspects of international film business - from development through production, financing, worldwide distribution, marketing and exhibition and the latest digital developments.
For 2019, Inside Pictures is delighted to have secured Daniel Battsek as Industry Ambassador. Battsek joined Film4 as Director in 2016, bringing 30 years of production, development and distribution experience at the cutting edge of the independent sector from three continents to the organisation. He had previously headed up film teams at companies including Miramax, Buena Vista International and Cohen Media Group.
Since joining Film4, Battsek has greenlit films including Yorgos Lanthimos' THE FAVOURITE, FIGHTING WITH MY FAMILY from writer/director Stephen Merchant, Pawel Pawlikowski's COLD WAR, Armando Iannucci's THE PERSONAL HISTORY OF DAVID COPPERFIELD and Rungano Nyoni's I AM NOT A WITCH, and development projects including adaptations of Booker Prize Winner Graham Swift's MOTHERING SUNDAY, US box office smash hit documentary THREE IDENTICAL STRANGERS and award-winning stage show EVERYBODY'S TALKING ABOUT JAMIE.
Battsek says: "The access to a rich seam of expertise and opportunity to develop rounded multi-discipline knowledge afforded the Inside Pictures participants is just an invaluable resource. Opportunities for structured learning mid-career are so rare, and I know it's something I would have loved the opportunity to take part in when I was building my career. The industry needs to play its part in building the next generation of film business leaders, executives and content producers. I can't wait to get started helping the 2019 intake realise their potential and fulfil their ambitions."
Inside Pictures is presented by world leading film school, the National Film and Television School and supported by the Creative Europe Media Programme as the majority funder and ScreenSkills, using National Lottery funds awarded by the BFI as part of the Future Film Skills programme.
Agnieszka Moody, Director of Creative Europe Desk UK, says: "It's heartening to see yet another year's Inside Pictures cohort embarking on their exciting journey. I am particularly pleased about the international mix of participants which will enable them to learn not only from their tutors but from each other. Friendships and collaborations will flourish as a result and this is precisely the unique advantage of this Creative Europe-backed programme."
Gareth Ellis-Unwin, Head of Film and Animation, ScreenSkills, says: "Congratulations to the 2019 cohort of Inside Pictures. Beyond equipping our future leaders with the necessary skills to step up, the exposure the programme offers to global business practice is invaluable. We thank the industry executives who are willing to share their expertise with those on the scheme."
Jon Wardle, NFTS Director, says: "Inside Pictures - now in its 16th year - remains the leading film business development programme in Europe. Its continued success would not be possible without the support of the programme's funders – and we are grateful to them for recognising the value of ongoing learning, and for giving this year's group of talented individuals the opportunity to grow their business and contribute to the wider industry. I'm sure this group of participants will go on to achieve great things like the 15 cohorts before them!"
Julia Short, Programme Director of Content, says: "Inside Pictures is privileged to have speakers from Europe and the USA's leading organizations support this programme, it is due to their willingness to share their expertise, vast knowledge and generosity of spirit that this programme maintains its leading status on continuing professional development. We are honoured to have them involved."
Inside Pictures receives widespread industry support and participation from many of the highest-level industry professionals in America and Europe. See the website www.inside-pictures.com for the most up to date list of speakers, who include:
In Europe:
Reno Antoniades – Manager Partner, Lee & Thompson LLP
Tim Bevan - Co-Chairman and Co-Founder, Working Title Films
Duncan Clarke – President of Distribution, Universal Pictures International
Lorenzo Gangarossa – Producer, Wildside
Tom Grievson – Head of Distribution and Marketing, HanWay Films
Pim Hermeling – CEO, September Distribution, Nine Film
Steve Knibbs - COO, VUE Entertainment
John Letham – Founder & Director, Considered Thinking
Gráinne McKenna – Partner, Wiggin LLP
Christos Michaels - Partner, Lee & Thompson LLP
Paul Miller – Producer, Escape Pictures
Benjamina Mirnik-Voges, Managing Director, Film – Germany, Entertainment One
Hamish Moseley – Head of Distribution, Altitude Film Entertainment
Andrew Orr – Managing Director, Independent
Leontine Petit - CEO, Lemming Film
James Shirras - Joint Managing Director, Film Finances Ltd
Susan Wendt - Head of Sales, TrustNordisk ApS
Mark Woolley - Finance & Commercial Director, Ecosse Films
In Los Angeles:
Adriana Banta – Legal/Finance, 30WEST
Eddie Cunningham - President, Universal Pictures Worldwide Home Entertainment
Rich Delia – Casting Director/Owner, Rich Delia Casting
Lourdes Diaz – President, AGC Television, AGC Studios
Chris Edwards – Founder/CEO, The Third Floor Inc.
Craig Emanuel - Partner, Paul Hastings LLP
Stuart Ford – Chairman/CEO, AGC Studios
Marc Gareton – EVP Digital Distribution, Warner Bros. Entertainment
J Todd Harris – President, Branded Pictures Entertainment
Eleonora Jonusiene - Director International Consumer Insights & Research, Warner Bros.
Katie Kelley – VP International theatrical Sales, Paramount Pictures Entertainment
Hannah Minghella – President, TriStar Productions
Rebecca Segal – SVP, Sky Entertainment, LA Office
Anne Thompson – Editor-at-Large, IndieWire
Bonnie Voland – Head of Worldwide Marketing and Publicity, AGC Studios
The programme is also grateful for the support it receives from the Film Distributors Association, Ingenious Media, Lee & Thompson LLP and Pulse Films.
Follow us at facebook.com/insidepictures and twitter.com/inside_pictures
CONTACTS FOR FURTHER INFORMATION:
Vicky Hewlett, Head of PR and Communications, NFTS: vhewlett@nfts.co.uk
Corinne Ranaraja, Programme Director, Operations, Inside Pictures:
corinne@inside-pictures.com OR
info@inside-pictures.com

The National Film and Television School Recipient of the 2018 Outstanding Contribution to British Cinema BAFTA, the NFTS is one of the world's leading film, games and television schools. NFTS graduates have gone on to win eleven Oscars and 139 BAFTAs with alumni including cinematographer, Roger Deakins (Oscar winner and 13 times Oscar nominee); BAFTA winning director, David Yates, (best known for directing the Harry Potter films); Oscar winning animator Nick Park (creator of Wallace & Gromit), Oscar winning composer Dario Marianelli and BAFTA winning director, Lynne Ramsay among others. www.nfts.co.uk
Creative Europe Creative Europe is the European Commission's support programme for the cultural, creative and audio-visual sectors. From 2014-2020, €1.46 billion is available to support European projects with the potential to travel, to reach new audiences and to encourage skill sharing and development. Launched in January 2014, Creative Europe brings together a Culture sub-programme, which provides funding for the cultural and creative sectors, and a MEDIA sub-programme, which invests in film, television, new media and games.
ScreenSkills ScreenSkills, formerly known as Creative Skillset, is the industry-led skills body for the UK's screen industries - animation, film, games, television including children's TV and high-end drama, VFX and immersive technology. We work across the whole of the country to ensure that UK screen has access now, and in the future, to the skills and talent needed for continued success. We are supported by industry, through voluntary contributions to the Film Skills Fund (commonly known as the levy), and by the BFI, awarding funds from the National Lottery.