The National Film and TV School today announces the participants selected for Inside Pictures 2020, its prestigious business training and leadership skills development programme. The scheme is open to applicants from around the world who demonstrate a firm commitment to the European film industry.
The successful group were selected from numerous high-calibre applications from industry subsectors including acquisitions, development, production, sales, distribution, finance, marketing, publicity, exhibition, legal and business affairs.
This year's cohort is comprised of 20 participants, representing 13 territories.
Click here to find out more.

​Samantha Allwinton – Senior Investment Associate, Ingenious Media, British / Australian (based in UK)
Peter Balm – Head of Business Affairs, Warp Films, British
Emilie Barra – Marketing Manager, Signature Entertainment, French (based in UK)
David Canelo – Producer, Indomable Pictures, Spanish
Adam Cohen – Development Producer, Fulwell 73, British
Mark van Eeuwen – Executive Producer, Levitate Film, Dutch
Kate Glover – Producer, Never Sleep, Australian (based in UK)
Emily Gotto - Global Acquisitions and Co-Productions Director, AMC Networks' Shudder, Irish (based in the UK)
Arno Hazebroek – COO / Producer, Sampsonic Media, Dutch (based in Canada)
Debra Liang – Head of Sales, LevelK, Australian (based in Denmark)
Charlene Lydon – Head of Programming, Element Cinemas, Irish
Katrin Kissa – Producer / CEO, Homeless Bob Production, Estonian
Kuba Kosma – Producer, Serce, Polish
Rusta Mizani – Head of Business Affairs, augenschein Filmproduktion GmbH, German
Bianca Obermaier - Head of Acquisitions, Weltkino Filmverleih GmbH, German
Laura Pettitt – Film Publicist, Untitled Communications, British
Dries Phlypo – Managing Partner / Producer, A Private View, Belgian
Ulrich Schwarz – Producer and Head of Production, Rise Pictures, German
Marleen Slot – Producer, Viking Film / Holy Motion, Dutch
Ioanna Stais – Head of Sales and Acquisitions, Heretic Outreach, Greek / French (based in Greece)
In light of the COVID-19 pandemic, the Inside Pictures 2020 programme will be more meaningful and essential than ever. It will take participants to the heart of the film industry as it passes through a period of unprecedented change, and re-assesses its direction and impetus.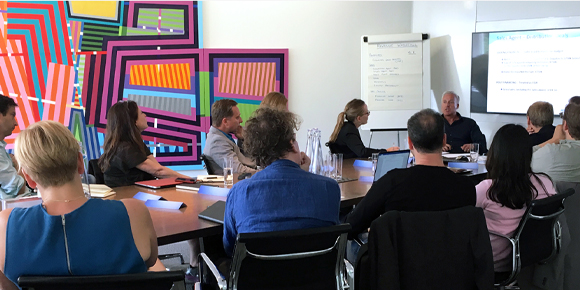 Through a series of online modules, interactive sessions with European and US film industry executives, tailored and bespoke sessions, Inside Pictures will give participants the 360-degree understanding of the global business of film that it has become synonymous with, at a time when networks and strategy are of more value than ever. Participants will benefit from the support of their cohort, and input from top-level industry leaders.
For 2020, Inside Pictures is delighted to have secured Rose Garnett as Industry Ambassador. Rose is Director of BBC Films and since joining in 2017, has commissioned and Executive Produced a wide range of titles including, Joanna Hogg's The Souvenir, which won the International Grand Jury Prize at Sundance, Rupert Goold's Judy, which saw Renée Zellweger win a BAFTA, Golden Globe and Oscar for her portrayal of Judy Garland and Eliza Hittman's Berlinale Silver Bear winning Never Rarely Sometimes Always which is due a UK release on 13 May.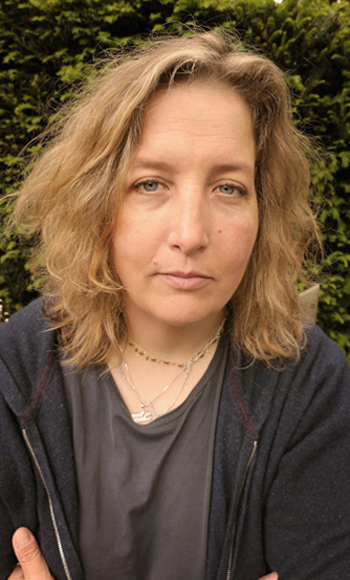 Garnett previously worked as head of creative at Film4, where she developed and executive produced an array of successful UK films, including Yorgos Lanthimos's The Favourite, Martin McDonagh's Three Billboards Outside Ebbing Missouri and Andrea Arnold's American Honey.
Rose Garnett said: "This year's participants are embarking on this outstanding programme at a moment when our industry is confronting a situation the like of which we've never known. With learning and insight from industry leaders across the world, I hope this cohort will be empowered to play key roles in our common goal of ensuring the business of cinema and the art of film are vital and vibrant in the lives of audiences everywhere for many years to come."
Inside Pictures is presented by world leading film school, the National Film and Television School and supported by the Creative Europe Media Programme as the majority funder and ScreenSkills, using National Lottery funds awarded by the BFI as part of the Future Film Skills programme.

Jon Wardle, NFTS Director, says: "The forthcoming 17th cycle of Inside Pictures will be like no other before it but its unique remit remains the same and has never been more pertinent in these challenging times. Audience appetite for content is increasing exponentially and this year's group of outstanding participants will be at the forefront of navigating the screen industries through the choppy waters ahead. Inside Pictures would not be possible without the programme's funders and now more than ever we are so thankful for their unwavering support. Good luck to this year's cohort!"
Clare Crean, Programme Director of Content, says: "At a time when the industry is facing huge challenges, Inside Pictures is privileged to receive the support of speakers from across Europe and the US and to have leading organisations continue to support this programme. It is due to their willingness to share their expertise, vast knowledge and generosity of spirit that this programme maintains its leading status on continuing professional development. We are honoured to have these companies involved and we look forward to welcoming the 2020 cohort."
Agnieszka Moody, Director of Creative Europe Desk UK, says: "Another year and another exciting and diverse group of talented professionals from all over the world embark on the journey to learn from those further down their career paths, but also from one another and to set up fruitful collaborations in the future. Creative Europe is proud to be supporting Inside Pictures especially in these challenging times when it can play a vital role in the screen industry adapting very rapidly to the new conditions in the context of Covid-19."
Gareth Ellis-Unwin, Head of Film and Animation, ScreenSkills, says: "Congratulations to the 2020 cohort of Inside Pictures. Given the challenges currently facing the screen industries, it will be even more important to ensure that we have executives with the top-level skills and global business insight this programme provides. We remain grateful to all those in industry who share their expertise to make Inside Pictures a success and we are proud to play our part in supporting it."
Inside Pictures receives widespread industry support and participation from many of the highest-level industry professionals in America and Europe. See the website www.inside-pictures.com for a list of previous speakers who have generously lent their support to the programme.
The programme is also grateful for the support it receives from the Film Distributors Association, Ingenious Media, Lee & Thompson LLP and Pulse Films.
Follow them at facebook.com/insidepictures and twitter.com/inside_pictures
7/5/20