The Pursuit of Wholeness by Film Studies, Programming and Curation MA student Eleonora Pesci is next in the series of film programmes curated by finalist students from the NFTS. The season comprises eight exhibition projects, which will take place between September and January 2019. They range from themed programmes and national cinema seasons to expanded cinema and online initiatives.

Taking place between November and December in various venues across East London, The Pursuit of Wholeness is a season of film screenings dedicated to exploring traces of ancient Greek culture and archetypical myth in queer and experimental films. The films included in the programme are set and shot across three different continents and realised over a time range of more than 50 years, but the mark of their filmmakers' Greek heritage is strongly present in each one them.
The first section of screenings is curated in partnership with Fringe! Queer Film Fest and will take place between Tuesday 13 and Sunday 18 November. This female-centred part of the programme is dedicated to bringing to the big screen two films realised by three talented women who not only share Greek origins, but also an eclectic and experimental approach to the visual arts in general, and film in particular.
Thursday 15 November, 9pm at the Genesis Cinema: Obscuro Barroco (dir Evangelia Kranioti, Greece/France 2018)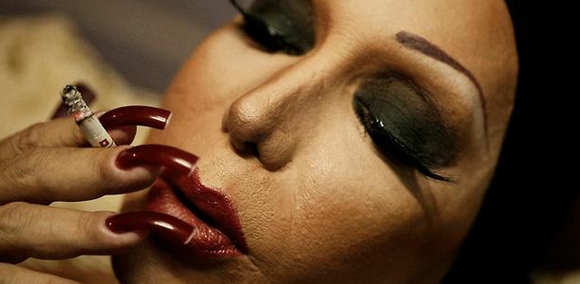 Under the charming and experienced guidance of the late Brazilian trans activist and queer icon Luana Muniz, the film unveils the seductive, nightly side of Rio de Janeiro's queer subculture. In capturing and blending together images of the Carnival, the trans community and the political protests, Obscuro Barroco depicts an ancient, yet burningly topical, desire for transformation that is as much individual as it is collective. Tickets for this screening are available here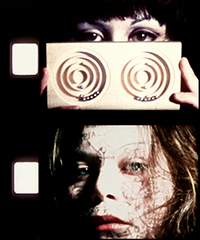 Saturday 17 November, 3pm at Hackney House – FREE event: Double Labyrinthe (dir Maria Klonaris and Katerina Thomadaki, France 1975-76) + panel discussion A cutting-edge piece of French feminist experimental cinema, Double Labyrinthe radically subverts the depiction and perception of the female body. A succession of portraits of the directors/performers duo speaks to the viewer's subconscious through a series of ritualistic and hypnotic gestures. Booking a free seat is strongly recommended
The Pursuit of Wholeness' December events will be hosted by Close-Up Film Centre and will focus on experimental filmmaker Gregory J. Markopoulos, an often overlooked but seminal figure of American avant-garde cinema. This part of the programme is especially dedicated to the profound and ongoing bound between the filmmaker's works and his Greek heritage.
Friday 7 December: Twice A Man (Gregory J. Markopoulos, USA 1963, 16mm screening) + Devotion (Georgia Korossi, UK-Greece 2018)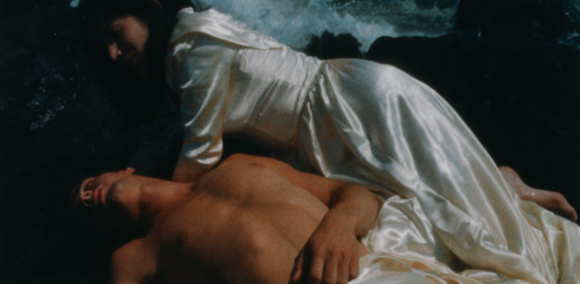 With richly textured colours and daring cuts, Twice A Man re-invents the Greek myth of Hippolytus, killed after rejecting the advances of his stepmother Phaedra, by transposing the story to 1960s New York.
Getting its preview within this film season, Devotion is an insightful documentary that serves as precious visual testimony of the 2016 screenings of Eniaios (1948 – c.1990, 22 film cycles), Markopoulos' definitive, 80-hour long magnum opus that is screened once every four years in a remote open air site in Peloponnese, Greece.
Sunday 9 December: The Illiac Passion (Gregory J. Markopoulos, USA 1964-67, 16mm screening)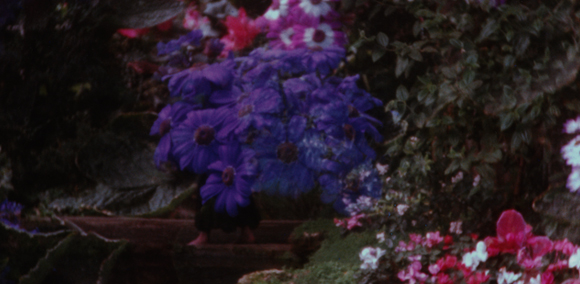 A visionary re-writing of Aeschylus' tragedy Prometheus Bound, The Illiac Passion stars personalities from New York's 1960s underground scene that are as much mythical as the archetypes they come to play (Andy Warhol, Taylor Mead, Paul Swan, Gerard Malanga and many others): Markopoulos touches here one of the peaks of his genius by having Warhol's Poseidon make his entrance on scene on an exercise bike.
Tickets for the Close-Up screenings are available here
The final line-up of speakers will be announced in the coming days.
More information at:
Facebook: The Pursuit of Wholeness
Instagram: @pursuitofwholeness2018
Twitter: @pursuitofwhole1
Applications are open for the Film Studies, Programming and Curation MA until the 12th November - more information and apply at www.nfts.co.uk/filmstudies