The week saw the prestigious BIFA 2019 nominations announced, with a record 13 named nominations for NFTS alumni. Hosted by British actors Naomi Ackie and Joe Cole at the Regent Street Cinema in London, NFTS graduates dominated many of the BIFA 2019 categories including: British Independent Film, Best Director, Best Screenplay, Debut Director, Best British Short Film, Cinematography, Editing, Visual Effects, Music, Production Design and Sound.
Performance nominations for Best Actor, Best Supporting Actress and Most Promising Newcomer categories were also directed by NFTS alumni; Joanna Hogg (The Souvenir) and Shola Amoo (The Last Tree).
In addition, an incredible number of NFTS graduates are credited on many of the films nominated, a fantastic achievement which is testament to the outstanding talent of our students past and present.
Recent return visitors to the NFTS, Joanna Hogg (Best Director, The Souvenir) and Richard Phelan (Debut Director, A Shaun the Sheep Movie: Farmageddon) were nominated alongside Nathan Craig (Producer, Best British Short Film, The Devil's Harmony), Benjamin Kracun (Cinematography, BEATS), Andy Quinn (VFX Supervisor, The Boy Who Harnessed the Wind), Nainita Desai (Composer, For Sama), Stephane Collonge (Production Designer, The Souvenir) and Stuart Hilliker (Re-recording Mixer, Wild Rose). Three NFTS graduates will battle it out in the Best Editing category with Peter Lambert (The Personal History of David Copperfield) Chloe Lambourne (For Sama) and Helle Le Fevre (The Souvenir) all nominated.
The winners will be announced at the 22nd British Independent Film Awards ceremony on Sunday 1st December and will be hosted by Aisling Bea.
The full list of NFTS alumni nominations and credits below:
Best British Independent Film
NOMINATED: The Souvenir | Writer/Director/Producer Joanna Hogg
Additional NFTS Credits:
The Souvenir | Editor Helle Le Fevre; Production Designer Stephane Collonge; Art Director Pedro Moura; Sound Mixer Howard Peryer; Boom Operators Henry Dyer & Kyle Pickford
For Sama | Editor Chloe Lambourne
The Personal History of David Copperfield | Editor Peter Lambert; Art Director Tom Goodwin; Assistant Set Decorator Violet Elliot; Additional Photography David Katznelson; Assistant Colourist Sara Buxton; Assistant Production Coordinator Simone Tomasi
Wild Rose | Executive Producer Polly Stokes; Rerecording Mixer Stuart Hilliker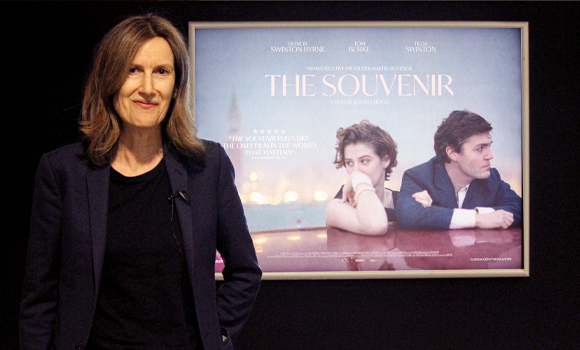 Best Director
NOMINATED: The Souvenir | Director Joanna Hogg
Best Screenplay
NOMINATED: The Souvenir | Writer Joanna Hogg
The Douglas Hickox Award (Debut Director)
NOMINATED: A Shaun the Sheep Movie: Farmageddon | Director Richard Phelan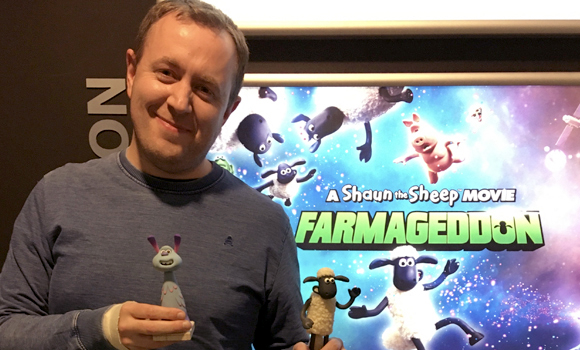 Best British Short Film
NOMINATED: The Devil's Harmony | Producer Nathan Craig
Additional NFTS Credits:
The Devil's Harmony | Co-Writer Jess O'Kane; Editor Mdhamiri Á Nkemi; Production Manager Kieran Nolan Jones
Best Cinematography
NOMINATED: Beats | Cinematographer Benjamin Kracun
Best Editing
NOMINATED: The Personal History of David Copperfield | Editor Peter Lambert
NOMINATED: For Sama | Editor Chloe Lambourne
NOMINATED: The Souvenir | Editor Helle Le Fevre
Best Production Design
NOMINATED: The Souvenir | Production Designer Stephane Collonge
Additional NFTS Credit:
The Souvenir | Art Director Pedro Moura
Best Visual Effects
NOMINATED: The Boy Who Harnessed the Wind | Visual Effects Supervisor Andy Quinn
Best Music
NOMINATED: For Sama | Composer Nainita Desai
Best Sound
NOMINATED: Wild Rose | Rerecording Mixer Stuart Hilliker
Additional NFTS Credits:
Diego Maradona | Dialogue Editor Justin Dolby; Sound Effects Recordist/Editor Matis Rei
Best Documentary
Additional NFTS Credits:
Coup 53 | Rerecording Mixer Martin Jensen
Diego Maradona | Dialogue Editor Justin Dolby; Sound Effects Recordist/Editor Matis Rei
For Sama | Editor Chloe Lambourne
Seahorse | Editor Alice Powell; Composer Tara Crème
Tell Me Who I Am | Digital Intermediate Coordinator Carl Thompson
Best International Independent Film
Additional NFTS Credit:
Monos | Co-Writer Alexis dos Santos
The Raindance Discovery Award
Additional NFTS Credits:
Muscle | DoP Stuart Bentley
The Street | Sound Designer/Rerecording Mixer Markus Moll
Performance nominations for actors directed by NFTS alumni:
Best Actor:
Sam Adewumni for The Last Tree (Director Shola Amoo)
Tom Burke for The Souvenir (Director Joanna Hogg)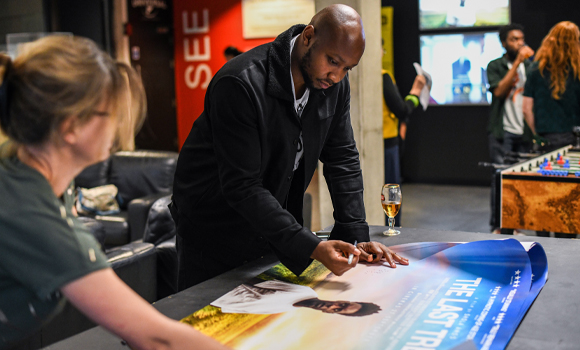 Best Supporting Actress:
Ruthxjiah Bellenea for The Last Tree (Director Shola Amoo)
Most Promising Newcomer:
Sam Adewumni for The Last Tree (Director Shola Amoo)
For more information visit: https://www.bifa.film/news/nominations-announced-for-bifa-2019/