The NFTS Screenwriting: Finding Your Voice Certificate course is nine months of group and one-to-one sessions where participants are helped to discover their own individual voice, and how to mine their own life and experiences to find the stories only they can write.
Our 2020 cohort completed their studies in the midst of a global pandemic and this round up highlights just some of their incredible script writing achievements since graduating.
Before joining NFTS, Marissa Lestrade had already amassed a strong portfolio of work, having developed and written dramas for BBC, CBBC, Channel 4, Netflix and Fox. Marissa hasn't slowed down since graduating and is currently adapting upcoming thriller The Girl Before for HBO and BBC.
The four-parter, based on the bestselling novel of the same name by J.P Delaney, follows Jane as she moves into a stunning minimalist house designed by an enigmatic architect, but soon finds out the dark history of what happened in the house.
Mary Waireri's script, Exiles, written while on the Finding Your Voice course was one of six to be shortlisted for Filmarket Hub's Feature Film 2020 Screenwriting Contest.
Just three of the semi-finalists will go through to the final. The celebrations don't stop there as Exiles has also been shortlisted for BBC Studios Scriptworks Thousand Stories competition! The winning writer will receive a prize package that includes a mix of mentoring, development plans and networking opportunities.
Mary's thriller explores the life of a British doctor who returns to Kenya, the country she fled as a young girl, when suddenly her twin brother goes missing while investigating a mysterious conspiracy.
Finally, Anna Costello's Screenwriting Finding Your Voice script Dead Canny has been nominated in the All3Media New Comedy Script category at TV Foundation's New Voice Awards 2021.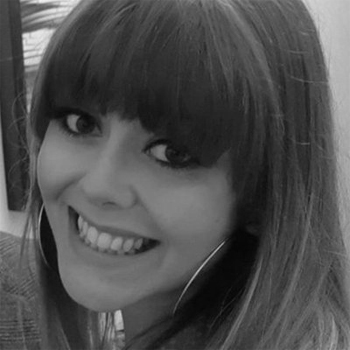 The winners will be announced on 16 March via @thetvfoundation on Twitter.
This NFTS course is run by Writer/Director Tammy Riley-Smith (Lady M, Delicious), "It's exciting to see so many successes from last year's cohort and it is a testament to the writers' hard work and commitment to the course."
Applications are open for the NFTS Screenwriting Finding Your Voice Certificate.
London
9 Months | Fortnightly evening classes
Part-time | Tuesday evenings
Start January 2022
Apply by 9 September 2021
Visit nfts.co.uk/screenwriting-finding-your-voice to find out more and apply today.
#NFTS