"Jerry Logan is a master of his craft and taught us so many aspects of directing sport" - Students on the NFTS Sports Production Diploma were joined by OB and Studio Director Jerry Logan; who, with over 20 years' experience as a Programme Director for Sky Sports, mentored and guided the students in a pool tournament and sports chat show exercise. The multi-camera project included scripting a magazine chat show, shooting and editing, directing a team of camera operators and vision mixers, planning and pre-production as well as presenting in the School's 4K multi-camera TV Studio.
Jerry Logan also worked with the students on a table tennis tournament and a live outside broadcast at Ealing Rugby Club.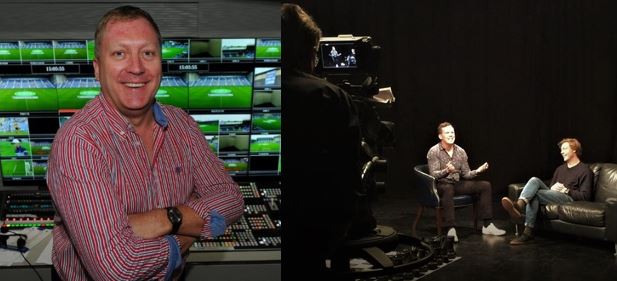 Jerry said: "My role as a visiting tutor is to bring my experience in TV to the students, through operations, technique and the language they use and to give everything a more professional spin. These opportunities give students a chance to experience working on a chat show covering interviewing, editing and directing."
Current NFTS Sports Production Diploma student Flynn Hamilton said of the recent pool tournament exercise: "Through this exercise I've been able to produce a multi-camera sports magazine show, with Jerry giving me really brilliant advice and practical skills".
NFTS Sports Production student Christian Antoine worked as lead producer on the table tennis tournament earlier this year, saying: "After weeks of long and at times, stressful planning, it was a pleasant surprise to see such a great competition unfold. The competition was held over two days and although designed to help us with many aspects of live studio television, I saw it as an opportunity to host an event for the whole School to get involved in."
Christian continued: "I learnt many important things on my journey, most importantly the art and importance of completing detailed scripts, call sheets and running orders. Over the two days we were given the opportunity to work on our directing skills with former Sky sports director Jerry Logan. He is a master of his craft and taught us so many aspects of directing sport - such as camera positioning and leading a team in a gallery. Having Jerry overseeing and mentoring us was such an invaluable experience. It was also an opportunity to work alongside students in the camera, sound and vision mixing course. From them, we were able to learn how to apply graphics, do live replays and rigging and de-rigging a set. Overall, it was a great learning experience for everyone."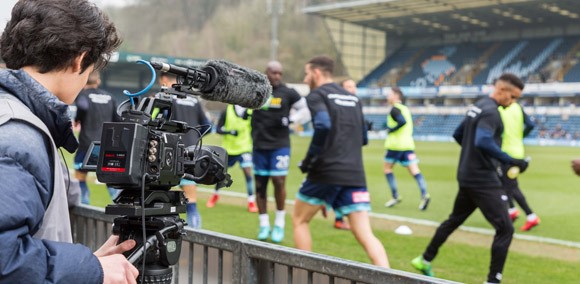 Flynn adds: "I have loved every bit of the course this year. Getting to work with industry pros like Jerry and highlights such as filming for 'Fairbreak' who promote gender equality through sports – I got the opportunity to produce, working alongside some of the best players in the world".
If you're interested in a career in Sports Production, sign up for our open day and experience a live outside broadcast – Sign up now! Sunday 25th November 1.30pm at Ealing Rugby Club:
Apply for the Sports Production Diploma by 9th December 2018 and start in Jan 2019! www.nfts.co.uk/sports