'Stolen Summers' is the first of a series of film programmes curated by finalist students from the National Film and Television School's MA in Film Studies, Programming and Curation, led by Sandra Hebron. The season comprises eight exhibition projects, which will take place between September and January 2019. They range from themed programmes and national cinema seasons to expanded cinema and online initiatives.

Taryn Joffe's 'Stolen Summers' is up first and takes place from the 2nd to the 16th of September in London. We caught up with Taryn to find out more:
What's the inspiration behind 'Stolen Summers'?
For many of us, September marks the end of the holidays and the return to familiar routines. The Stolen Summers film season provides a programme which celebrates and looks back on films set in Europe over the summer holidays, whether with a nostalgic gaze, remembering time well spent and irreplaceable memories made, or with a less rosy hue.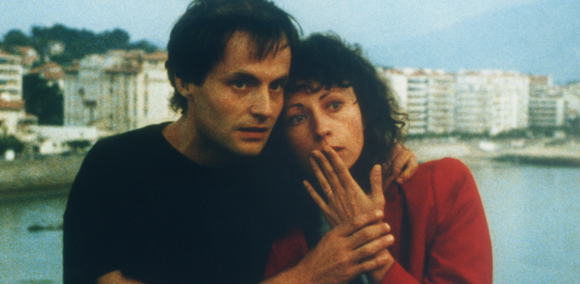 Inspired by last year's acclaimed Call Me By Your Name, which captured a most intoxicating summer as romance played out with the unhurried freedom summer holidays allow, the Stolen Summers film season brings together cinema by European auteurs Eric Rohmer, Jacques Deray, Francois Ozon and Joanna Hogg. The mix of classic and contemporary work offers a portrait of the wanderlust of travel and destinations that tourists dream of visiting or return to year after year – Europe over the summer holidays is always exotic in these types of films. However, a less relaxing and escapist perspective can be revealed too. On family vacations, things might end in disarray as relationships break down. People may be tempted by summer lust and romance leading to affairs. Or worse, accidents occur. Alongside the films in the season there are ample other examples: remember Ozon's Swimming Pool (2003,) in which Charlotte Rampling's character is embroiled in a murder mystery while on holiday in France to write a new book. Or Michelangelo Antonioni's L'avventura (1960), when a young woman disappears on a boat trip on the Aeolian Islands. Or most recently and bizarrely, tourists fall prey to cannibals in Bruno Dumont's Slack Bay (2016).
Tell us about the films you have chosen?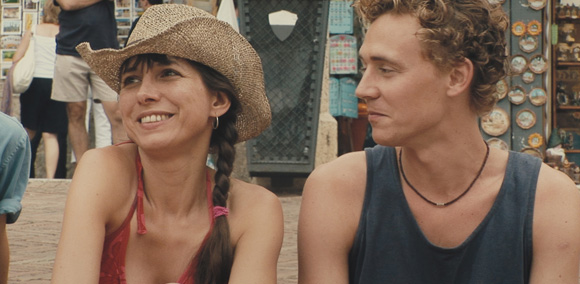 The films in the season blend themes of freedom and trouble. Unrest takes over. Rohmer's iconic The Green Ray (1986) and Hogg's assured first feature Unrelated (2007) evoke the pleasures and pains of a summer for two women on paths to self-discovery beneath the European sun. Rohmer's Delphine is a beautiful young Parisian who has been dumped by her boyfriend and searches for new meaning in her life. Hogg's Anna is middle-aged and struggling with a marriage, but finds herself tempted by new desires abroad. The film also offers a sharp perspective of British middle-class discontents amongst her group of friends. Kathryn Worth playing Anna says, "Perfect for this long hot summer - The Green Ray and Unrelated together! A double dose of angst and maddening central female character."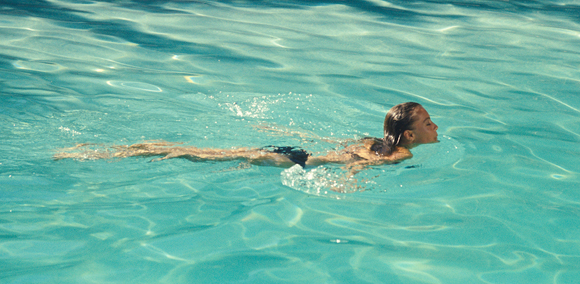 Jacques Deray's famed stylish thriller La Piscine (1969) indulges summer fantasies. In a villa on the Côte d'Azur, Marianne and her boyfriend Jean-Paul entertain Marianne's former lover Harry and his intriguing 18-year-old daughter Penelope, who arrives for a surprise visit. The couple's sexually charged relationship is threatened by the presence of their guests, and passion and possession complicate the dynamics, events take a sinister turn. Ozon's charming short film A Summer Dress (1996) explores the sexuality of a young gay man who has his first encounter with a woman he meets on the beach.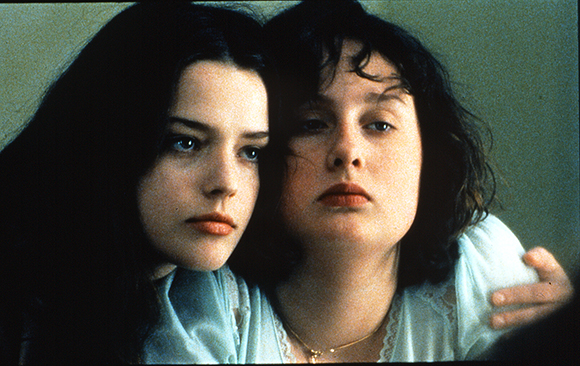 Catherine Breillat's Fat Girl (À Ma Sœur!) (2001) observes two teenage sisters on holiday with their parents on the coast in France. Elena is slim and overwhelmingly beautiful where as Anäis is plain and overweight, and her sister makes her all-too-aware of their physical disparities. Elena meets an older Italian boy who is a law student and seduces her. Anäis warns against their frivolous flirtation, but Elena succumbs to lust. The holiday takes a devastating turn as circumstances escalate beyond their control. A coming-of-age story about sexuality, identity and the corruption of youth.
Whether Stolen Summers inspires you to travel Europe, or leaves you feeling that you are better off staying at home over the summer vacation, enjoy the season with friends and cinema lovers across London.
Where and when can I see the films?
The Lexi Cinema: Sun 2 September: The Green Ray (2pm) + Unrelated (4pm)
Tickets: £8 for one film; £14 for double
Ciné Lumière: Sun 9 September: La Piscine + A Summer Dress (short) (4pm) - introduction by Marion Hallet, PhD candidate in Film Studies at King's College London
Tickets: £12; £10 student; £5 age 25 & under scheme
Genesis Cinema: Sunday 16 September (3pm): Fat Girl (À Ma Sœur!)
Tickets: £5 (With guest speaker introductions and a panel discussion.)
More information at:
Facebook: Stolen Summers 2018; Instagram: @stolensummers2018; Twitter: @stolensummers
Applications are open for the NFTS Film Studies, Programming and Curation MA until the 13th September and the course starts in January 2019 – more info and apply at www.nfts.co.uk/filmstudies