StoryFutures Academy, the National Centre for Immersive Storytelling jointly run by the National Film and Television School (NFTS) and Royal Holloway, University of London, announces a partnership with innovative VR studio, Maze Theory to train writers in the art of writing for VR and to provide an opportunity for one writer to work with them on their upcoming Peaky Blinders VR experience, which is due for release in 2020.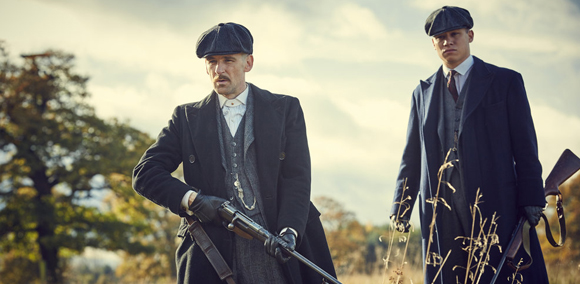 The selected writers have at least two screen credits or a commissioned script and will take part in a two-day writers' room, which will take place at Royal Holloway on the 5th and 6th of June. Participants include: Jenna Jovi; Robin Taylor and Catherine Skinner (bios in editor's notes). Led by StoryFutures Academy's Head of Writers Room, Adam Ganz with support from experts from Maze Theory and leading immersive theatre company, Punchdrunk, the workshop will take the participants through the principles of writing for VR and the proprietary cutting-edge AI technology that Maze Theory are developing for their Peaky Blinders VR experience.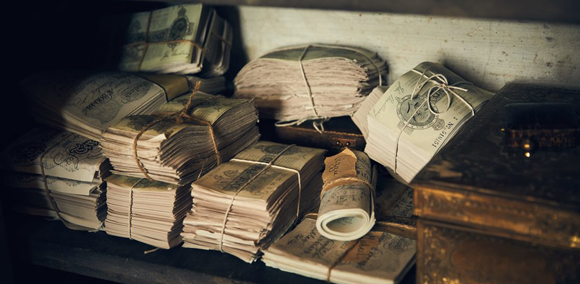 One writer taking part in the writers' room will be given the opportunity to take part in a paid on-set training opportunity with Maze Theory to work on the Peaky Blinders VR experience for up to 10 weeks over the coming months. Maze Theory has been awarded funding from the UK Government's Audience of the Future Programme to develop the Peaky Blinders VR experience, which will use AI to allow the characters to respond to player gestures, movement, voice, sound and body language.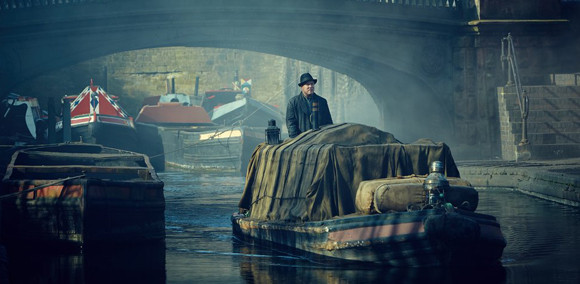 StoryFutures Academy Head of Writers Room, Adam Ganz said: "We are delighted to be working with Maze Theory to help established writers discover the art of writing for VR. Maze Theory are an incredibly innovative company who are really pushing the boundaries of what is possible in immersive and it's fantastic that they are offering one of our writers' room participants the opportunity to work on their new Peaky Blinders VR experience. These kinds of collaborations that bring together established film and television industry professionals with VR specialists are vital for the growth of the immersive sector. We need to tell stories together."
StoryFutures Academy, which opened its doors in December 2018 and is funded for three years by the government's Industrial Strategy Challenge Fund, delivers creative training and research programmes in immersive storytelling to ensure the UK creative workforce is the most skilled in the world in the use of VR, AR and MR.
Press contacts:
StoryFutures Academy: Vicky Hewlett, Head of PR and Communications, National Film and Television School – vhewlett@nfts.co.uk
Maze Theory: Charlotte Chisnall, charlotte.chisnall@outlook.com
Editor's Notes
Writers' room participant bios:
Catherine Skinner has written episodes of BBC's Doctors and Father Brown. She has also written multiple scripts for feature films including Archive directed and co-written by Gavin Rothery (in development); Branded developed with LA-based Untold Pictures as well as The Missighted; Perturbia and Gang Starz. She also has a background in games having set up and run a mobile games start-up specialising in multi-player games during which time she won a BAFTA for technical innovation and received two BAFTA nominations. She has also written a game script for VR game, Shattered State.
Jenna Jovi graduated with an MA in Screenwriting from the NFTS in 2016, and is now developing a range of original and adapted projects across Film, TV and Games. Current projects include mobile game, Summerhill, TV Series, The Harrow Way, Mini Series, Bad Blood and feature animation, The Forgotten People.
Robin Taylor won the BBC's Sitcom Writer Award in 2004 beating over 4,000 other entries. The winning script Marigold was then filmed as a pilot starring Angus Deayton and Selina Griffiths and broadcast on BBC Three in 2005. Robin was one of the core writers on My Family, writing on the last four series from 2007 to 2010. Robin also co-wrote, with David Cantor, all six episodes for the ninth series of Two Pints Of Lager, introducing two new characters.
About Maze Theory: Maze Theory is the new start up immersive entertainment studio led by former Activision and Sony PlayStation veterans and London based creative agency Output Group. It is committed to re-defining story telling through awesome, innovative and immersive experiences in virtual reality. The studio launched in April 2018. The leadership team comprise former Activision MD Geoff Heath OBE, former Sony PlayStation marketing director Mark Hardy, founder of Output Group Ian Hambleton, former Found Studio creative director Marcus Moresby and former Sony Playstation executive producer Russell Harding. Since launch the studio has expanded its team further with several former PlayStation hires. It is just announced high profile projects with major IP partners Peaky Blinders' and Doctor Who and has been awarded a Government grant (Audience of the Future Progamme) to develop characters using artificial intelligence (AI) for Peaky Blinders. The studio is also working on its own original gaming content.
About StoryFutures Academy: StoryFutures Academy is the new National Centre for Immersive Storytelling run by the National Film and Television School and Royal Holloway, University of London and funded by the government's Industrial Strategy Challenge Fund. The Academy will develop cutting-edge creative training and research programmes in immersive storytelling to ensure the UK creative workforce is the most skilled in the world in the use of VR, AR and MR. We believe story is the missing link and the key to unlocking audience engagement in immersive and will enable content creators to engage new audiences. StoryFutures Academy will work with established storytellers including Sir Lenny Henry, Asif Kapadia, Alex Garland and Sarah Gavron to help them experience and exploit opportunities in immersive storytelling through a series of immersive labs, writer's rooms, work placements and co-funded productions. www.storyfutures.com/academy @StoryFuturesA