Thursday 6 January: Join NFTS Head of Visual Effects, Ian Murphy as he discusses the top ten myths about VFX to help you decide whether the innovative world of VFX is right for you!
VFX is one of the fastest growing sectors in the global media and entertainment markets, poised to grow by $5.56 billion before 2025. Almost every single film made these days uses VFX, with the market boom driven by increasing demand for high-quality content and real-time rendering in VFX production.
However, many people are held back in their VFX career by clinging to presumptions and clichés. What does it take to succeed in the VFX industry? Do you need to be good at certain subjects? Should you have a degree? Are expensive software and equipment really necessary?
Find out the answers to these questions and more at this upcoming and unmissable event.
Thursday 13 January 2022
6-7pm GMT
Book your place here: bit.ly/3t0PM7U
The National Film and Television School runs two Visual Effects MAs, CG and Compositing, alongside a Colour Grading and Finishing MA. Students are taught essential 2D and 3D VFX and Colour/Finishing techniques and then go on to specialise in one of the above. Students collaborate with others across the School to work on live briefs, on real working sets to put into practice what they learn.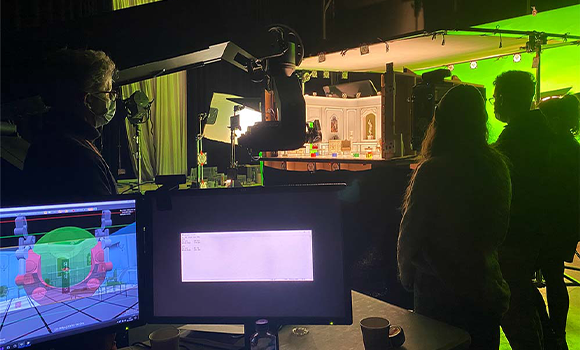 Places are still available on these incredible courses to start January 2022!
There will be opportunities during this event for you to ask Ian Murphy any questions you may have about applying to the courses.
Visit the links below to find out more about the courses available.
Compositing
nfts.co.uk/vfx-compositing
Colour Grading and Finishing
nfts.co.uk/colour-grading-and-finishing
#NFTS