NFTS students enjoy an impressive two out of five nominations in the David L. Wolper Student Documentary Award at this year's International Documentary Association (IDA) Awards. Circle, directed by Jayisha Patel and Abrázme directed by Jas Doyle Pitt will compete for the student award which recognises exceptional achievement in non-fiction film and video production at university level and brings greater public and industry awareness to the work of students in the documentary field.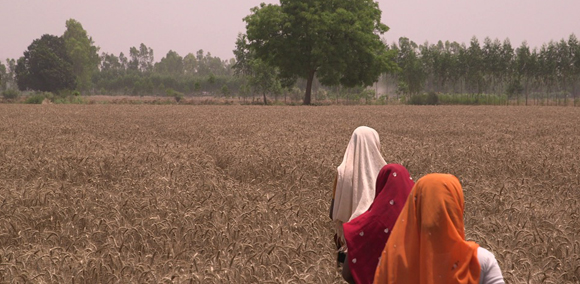 Circle is a haunting portrait of a rape survivor, caught in the devious ploys of her family. Through the poignant and personal story of 13-year-old Khushboo, Circle explores the horrors of her gang-rape, emotional abuse at the hands of her grandmother, who orchestrated her rape, and her child marriage to a man she doesn't know. Where does the circle begin? And can there be any release?
The Team: Jayisha Patel, Director/Producer/Camera; Garry David Frost, Athena Sammy, Celia Moreno Madrigal, Production Managers; Mdhamiri A Nkemi, Editor, Adam Woodhams, Sound Editor & Dubbing Mixer; Laura Jane Dart, Colourist & Online Editor
Abrázame is a window into the imaginative world of six-year-old Jhoselyin and her friends, who are growing up in a Bolivian prison with their incarcerated mothers.
The team: Jas Doyle Pitt, Director/Producer/Cinematographer; Angela Zoe Neil, Cinematographer; Celia Moreno Madrigal, Production Manager, Will Winfield, Editor; Rory Smith, Sound Recordist; Sean Mcgarrity, Sound Editor & Dubbing Mixer; Jack Newton, Composer; Eryk Hildebrand, Colourist & Online Editor
For more information about the NFTS Directing Documentary MA, please visit www.nfts.co.uk/documentary