"This is a largely practical course, where our students learn by doing, by being out in the field and dealing with real-world problems along the way."
Applications are now open for the NFTS Certificate Course in Location Management for Film & TV Production – the only one of its kind in the UK. We caught up with NFTS Course Leader and experienced Location Manager and 1st AD, Richard Lingard to find out more about the 12-week course.
What are the highlights of the course? I think it's seeing our students working as Location Managers on the graduation films towards the end of the 12-week course. They will have been on a steep learning curve since day one, and it's great to see them applying everything they've learnt on these challenging productions. By the end of the course, they are ready to find work in the wider industry.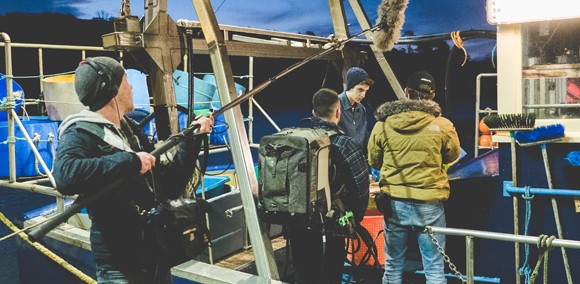 What kind of students are you looking for, to enrol on the course? Anyone with an interest in locations and film production, who is willing to learn and can work well in a team. There are no specific academic requirements but we are looking for a good general education and a willingness to work hard. Previous experience working in film is an advantage, but by no means required.
What need is there in the industry for location managers? ScreenSkills, the skills charity for screen industries, identified Location Managers as one of the key skills shortages in its recent UK Skills Audit. There is a clear market-led demand for Location Scouting and Management and we feel that there are good prospects of employment within the Locations department after the course.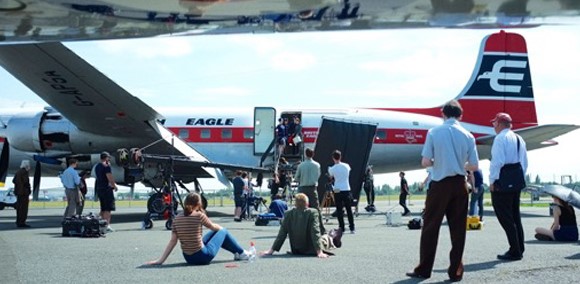 What kind of practical experience does the course include? We spend some of the first few weeks in the classroom, learning the hard skills need for the role, but very quickly, students are working with directors and production teams, helping them to find and manage locations for NFTS small-scale film shoots. This culminates in our students working on our larger-scale graduation films in July and August. This is a largely practical course, where our students learn by doing, by being out in the field and dealing with real-world problems along the way.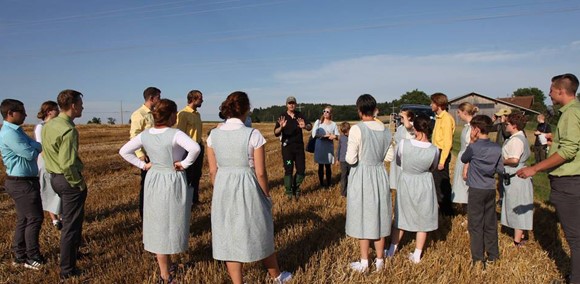 How did you start out? I started 25 years ago working as an in-house runner at film and TV advertising production company, RSA Films, set up by Ridley and Tony Scott. At first, I made the tea and did photocopying but by the end I was finding locations for commercials. From there, I went freelance and combined location managing with being a 1st Assistant Director so I know exactly what goes into making any production work on location. I also had great fun working with American portrait photographer, Annie Leibovitz, finding locations for photoshoots for the likes of John Cleese, Judi Dench and Uma Thurman! I continue to do AD work while at NFTS on TV productions, features and commercials.
Can you tell of us any success stories from recent students? Most of last year's students went straight from finishing our course into paid work, mostly as assistants on smaller-budget films but all opportunities gave further insight and valuable experience. One of our students returned to her home in the south-west and found work quickly on BBC's Poldark shoot. One of the great strengths of our course is the wonderful, highly-experienced Location Managers who come in to help teach our students. They not only provide an immense amount of hands-on industry knowledge, but they also help our students with work placements and can provide valuable industry contacts to help launch their careers.
For more information and to apply, please visit www.nfts.co.uk/locationmanagement - Deadline 2nd April 2019 to start after Easter
Please visit here for further information on the Skills Audit of the UK Film and Screen Industries