Filming Skills for Video Journalists
Explore this course
Key details
Location Glasgow
Duration 3 days
Course dates 25 Mar 2020 - 27 Mar 2020
Application deadline Book Now
Bursaries supported by the Scottish Government are available for those who are eligible
Overview
Supported by Progressive Broadcast Hire, Glasgow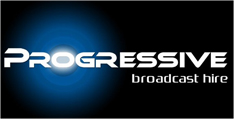 This intensive course is aimed at journalists of all levels of experience who need or want to film their stories.

An intensive, practical 3-day training course, location-based, covering all aspects of filming short news pieces, sots, interviews, and vox pops, you will spend the first 2 days learning the basics of filming with a broadcast handycam kit and producing short news VT's.

Day 3 is spent filming a project with a realistic timescale to turn round material that is required for transmission.

The course covers:

- Camera set up and operation
- Shot composition
- Framing and shot styles
- Interview setups
- Sound for video journalists

Tutor
The course is led by Mark Hampshire, a freelance lighting cameraman with over 25 years' experience. Having been a senior cameraman at Reuters, Mark moved into current affairs and spent many years on the major BBC and ITV current affairs programmes. Mark has worked on dozens of prime time documentaries and also worked on ITV as a live cameraman for daytime. He has worked all over the world from war zones to Hollywood and has in recent years trained dozens of self-shooting producers for both ITV and BBC.
More content that you may be interested in...