NFTS Scotland: The Art of Observational Filming
Explore this course
Key details
Location Glasgow
Duration 5 days
Course dates Register your interest
Application deadline Register your interest
Overview
Supported by Progressive Broadcast Hire, and Blazing Griffin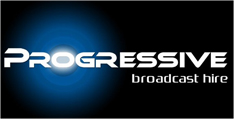 For any self-shooting documentary maker, whether it's for fly-on-the-wall or a constructed exposition of a subject, the art of capturing the essence of a person or the heart of a scene is crucial.
In order to film such encounters becoming 'one' with your kit and making the camera disappear is the first challenge and essential to help make this happen.
How you put the footage together in the edit is the final part of representing what you feel you truly observed. This can be achieved in a multitude of ways and often is created out of the sum of many parts, but these many parts can be tiny gems that are often overlooked.
This course is all about looking and connecting.
The course is designed and delivered by Louise Lockwood, a BAFTA nominee and Grierson, RTS, RTS Scotland & Scottish BAFTA award-winning producer/director with 20 years' experience. She has spent those 20 years as a self-shooting documentary maker developing her kit, interviewing style and use of rushes. She has learnt all of this through experience, research, and some fantastic advice from the many skilled filmmakers and craftspeople she has worked with over two decades. She will share the knowledge she has accumulated through conversation, illustration and a self-op filming assignment.
This practical course includes:
Art school observational techniques
Bespoke self-shooting kit set up
Editorial preparation and discussions
Self-shooting a pre-arranged scene
Editing the footage with highly skilled editors
Team review and feedback
Participants need to be confident on a camera of their choice, preferably C300 or FS7 (other models can be discussed in advance). Part of this course is working towards a camera set up that works best for each individual in regard to the physical set up not the camera operation.
The course is aimed at shooting Directors, Producers and Assistant Producers who are possibly about to make their first hour, or would like to hone their observational filming skills, techniques and mindset.
How to apply
Application deadline: Register your interest
This course is not currently open for applications. Please register your interest to be advised of future dates.
More content that you may be interested in...