NFTS Scotland: Camera Assisting
Explore this course
Key details
Location Glasgow
Duration 3 days
Course dates 16 Nov 2020 - 18 Nov 2020
Application deadline Book Now
Bursaries supported by the Scottish Government are available for those who are eligible
Begin your application
Overview
Supported by Progressive Broadcast Hire, Glasgow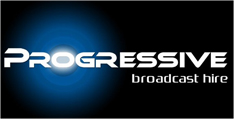 Fully COVID-19 complaint face-to-face delivery
Read our commitment to keep you safe while training with us
This course, especially developed for delivery in Scotland, is a largely practical course which will help you better understand where the Camera Assistant's role fits into the wider Film and TV crew. Led by Director of Photography, Alan McSheehy, you will gain experience working with industry professionals, understanding the equipment, processes and practices involved in assisting the camera team. It is ideal for junior employees and freelancers working in the Film and TV industries and those wanting to get a foothold on the first rung of the career ladder.
The course covers:
An overview of the camera department and roles within it
Industry standard camera equipment and accessories
Identifying kit required for a project
Checking and testing equipment
Setting up equipment for a shoot, including practical drama exercises with actors
Reviewing rushes
The Camera Assistant's equipment list

Comments from the last course include:
"I wasn't sure how much it was possible to learn in just three days, but wow, Alan was a brilliant teacher."
"I learned so much from this course, with exactly what is expected from camera assistants and it gave me a lot more confidence in my abilities. "
"Hands-on practical training in mirror set-ups of an industry set of a production; intensive learning by doing!"
How to apply
Application deadline: Book Now
Please complete the application form to apply.
Begin your application