NFTS Scotland: Camera Familiarisation Workshop
Explore this course
Key details
Location Glasgow
Duration 1 day
Commitment 10.00 - 17.00
Course dates Register your interest
Application deadline Book Now
Bursaries supported by the Scottish Government are available for those who are eligible
Begin your application
Overview
Supported by Progressive Broadcast Hire, Glasgow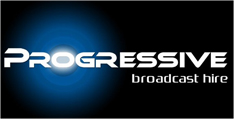 In person delivery (subject to government guidelines allowing) with COVID-19 protocols in place (where required)
Read our commitment to keep you safe while training with us
Have a story to tell but daunted by the equipment involved to get you started?
Working in research or production and looking to start filming material yourself?
Don't let that get in the way of you and your story
Our new, intensive one day beginners' camera familiarization workshop (taught from a camera person's perspective) will give you a solid grounding in the essentials of handling and operating camera equipment used for self-shooting, documentary and factual filming so you can focus on the next steps – filming great interviews and capturing great footage to tell captivating stories.
The process starts with the basics, which this workshop covers:
What's in the kit bag?

How to assemble kit (camera, tripod, mics and lights)

Key camera and accessory features

Choosing the right equipment for your objective and environment

Common challenges the self-shooting camera person faces
This workshop is aimed at NEW researchers, assistant producers, producers, journalists and others looking to start self-shooting.
It is also aimed at those interested in our Self-Shooting suite of courses. The aim of these courses is to focus on IMPROVING your existing self-shooting techniques, storytelling and camera directing skills, so we encourage everyone attending these more advanced courses to have a basic level of camera familiarity first.
How to apply
Application deadline: Book Now
Please complete the application form to apply. You will be asked to submit your CV.
Please also read the Terms and Conditions of booking as payment of a succesful application assumes acceptance of these.
Begin your application